It's been three months and counting since quarantine was implemented and those whose birthdays have fallen within the months of March to June have most probably felt a tad disappointed about not being able to celebrate their special day as usual. No need to deny it—many of us were looking forward to the festivities but graver issues arose. How much fun could we actually have when so much disheartening news and problems kept coming?
On top of all that, it's relatively illegal to hold birthday bashes and big parties or go on a trip outdoors to celebrate the new age. Quarantine protocols mandate the public to stay indoors and even when restrictions have relaxed this month, there's still so much caution to take. Birthday celebrations have changed to something less ideal, yes, but this doesn't mean you have to spend that one special day of the year without any form of thanksgiving. 
We talked to a few of our friends whose birthdays happened during quarantine (but still don't need to pull a General Sinas "mañanita" excuse) to find out how they celebrated while stuck indoors.
E-numan sessions
As what was expected pre-quarantine, people would usually celebrate their birthdays with cases of beer and the hardest liquor—all ready for a night of drinking, dancing and the wildest shenanigans that make for hilarious stories the morning after. Well, now that that's out of the question, a few of us thirsty for a celebration with friends have resorted to using video conferencing platforms.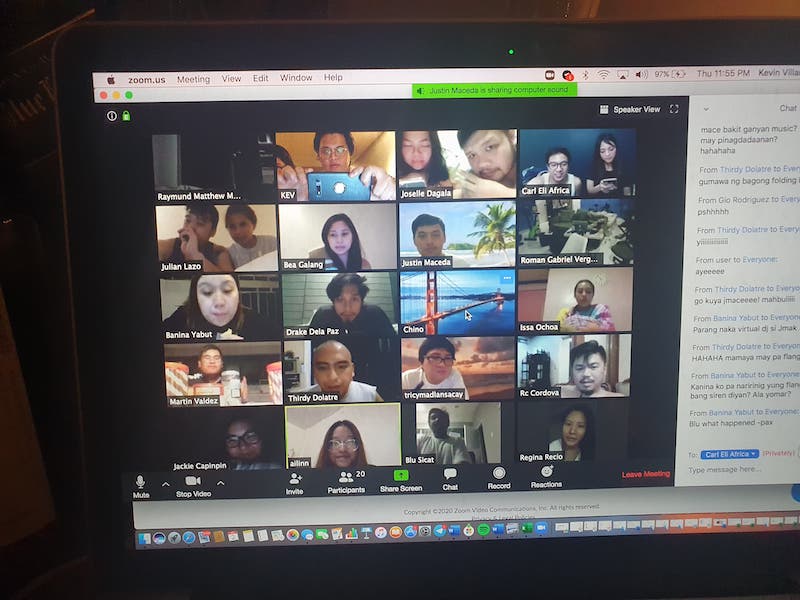 Chef Kevin Villarica shared with Nolisoli his experience of celebrating his birthday via Zoom. "It was my fiance, Bea Galang, who planned my online birthday salubong. Every year we are used to having a big celebration with our friends since April is our birth month. I guess she knew that I was feeling a bit down this year since we won't be able to see our friends."
With hard liquor and long, hilarious conversations with his friends, Villarica found out that this e-numan session turned out better than expected. "It was actually okay," he said.  "At first I thought it would be boring, but I ended up getting drunk right after midnight."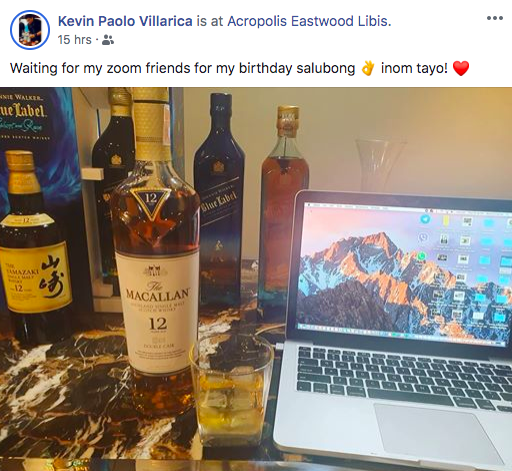 "I've known my barkada since I was in grade school," said Villarica. Even though safety was secured and the fun was maintained throughout the night, he stands by that nothing still beats the original feeling of seeing your friends in real life. "I don't think I can accept that I will only see them through my laptop. But of course, safety first. I'll definitely go out with my friends when it's safe again."
Animal Crossing parties
If there's one thing that rose to popularity this quarantine, it's the video game Animal Crossing. In this game, your character is basically you set in a quaint neighborhood where you beautify your home and meet up with friends to trade items or just hang out. Yes, hang out, which is why it's been used for birthday celebrations. You and your friends can meet up virtually in the land of Animal Crossing, decorate a house for a birthday or go around the neighborhood and pretend you're on a trip.
Designer Selina de Guzman of Serious Studios was one of the quarantine celebrants who opted for an Animal Crossing celebration with friends.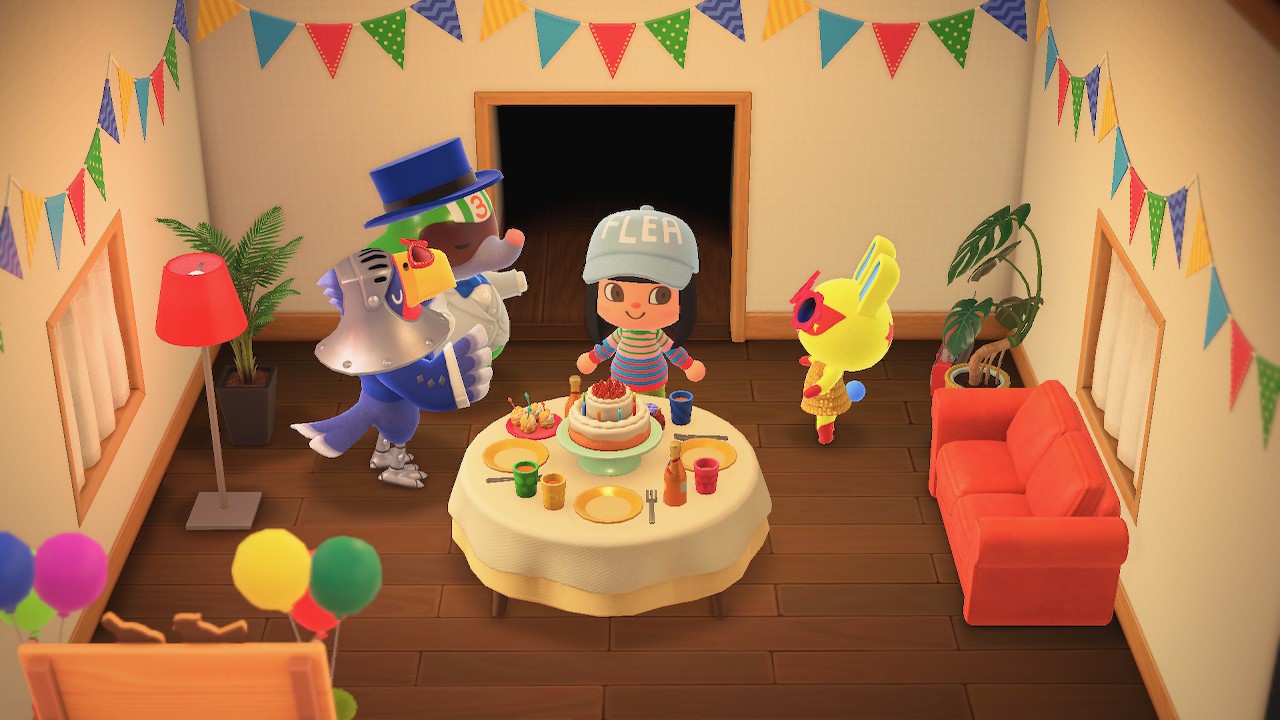 "There wasn't a solid plan, but my birthday week was actually the time when the new Animal Crossing game was released. A lot of people, my own friends included, were playing. Friends would send me gifts in-game and you could visit friends' islands as well, which made it feel like a birthday gathering online," she said. 
On top of that, she shared that despite quarantine restrictions, friends and family still exerted their time and effort to make the day extra special—a harder feat to take especially when we're all stuck indoors. "For example, my workmates at Serious Studio worked on a video compilation and a digital birthday card for my birthday," de Guzman said. "At the end of the day, it's really the thought that counts."
K-BBQ at home
When we think Korean BBQ, the first scene that pops to mind is a restaurant with tubes hanging from the ceiling and a myriad of stainless steel plates filled with raw meat and side dishes. It's an ideal spot for birthday bashes, but now that dining out is out of the question, some are bringing the K-BBQ experience inside their homes with just a portable grill and a bunch of meat.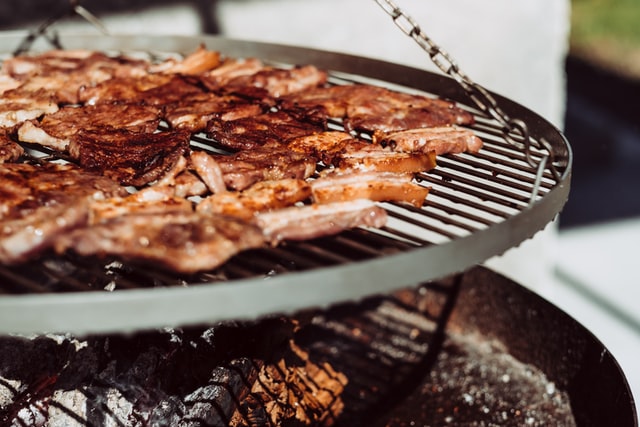 Dane Navarro, who was up and ready to share his birthday experience with us when we asked about it on our Instagram, shared that eating a number of homemade dishes with his family was all the celebration he needed. "It was actually a surprise!" he said. "My family set up a simple K-BBQ set, cooked pasta dishes and ordered  a cake for dinner while I was in my room the whole day."
Moreover, this quarantine birthday was actually one for the books. Navarro shared that his "birthday this year was very meaningful because I got to celebrate it with my family, contrary to last year when my only buddy was my books and thesis."
Get more stories like this by subscribing to our weekly newsletter here.
Read more:
Got birthdays coming up? Bake your own cake to celebrate
Celebrate your next birthday with these fun-filled cake truffles