Other than haircuts, here are other salon and barbershop services now allowed in GCQ, MGCQ
Nail care, basic facial care, waxing, threading, shaving, foot and hand spa are just some services now allowed in GCQ and MGCQ—subject to strict safety protocol
Jul 7, 2020
Only a few of us can confidently say they have maintained their personal grooming standards since the quarantine starting in March. After all, salons and barbershops were two of the service providers that closed down early on.
It was not until June when they reopened but only for haircutting and only to a limited number of customers.
That will change soon in general community quarantine (GCQ) and modified general community quarantine (MGCQ) areas, as the Department of Trade and Industry (DTI) released a new memorandum circular today expanding the services that can now be offered by salons and barbershops.
What other services are now allowed?
Memorandum Circular 20-38 or the Updated Guidelines for Barbershops and Salons now allows for these services other than hair cutting and hair treatment, subject to strict protocol on hand sanitation, face mask and face shields, gloves and sterilized equipment:
Nail care

Basic facial care e.g. make-up, eyebrow threading, eyelash extension and facial massage

Waxing

Threading

Shaving

Foot and hand spa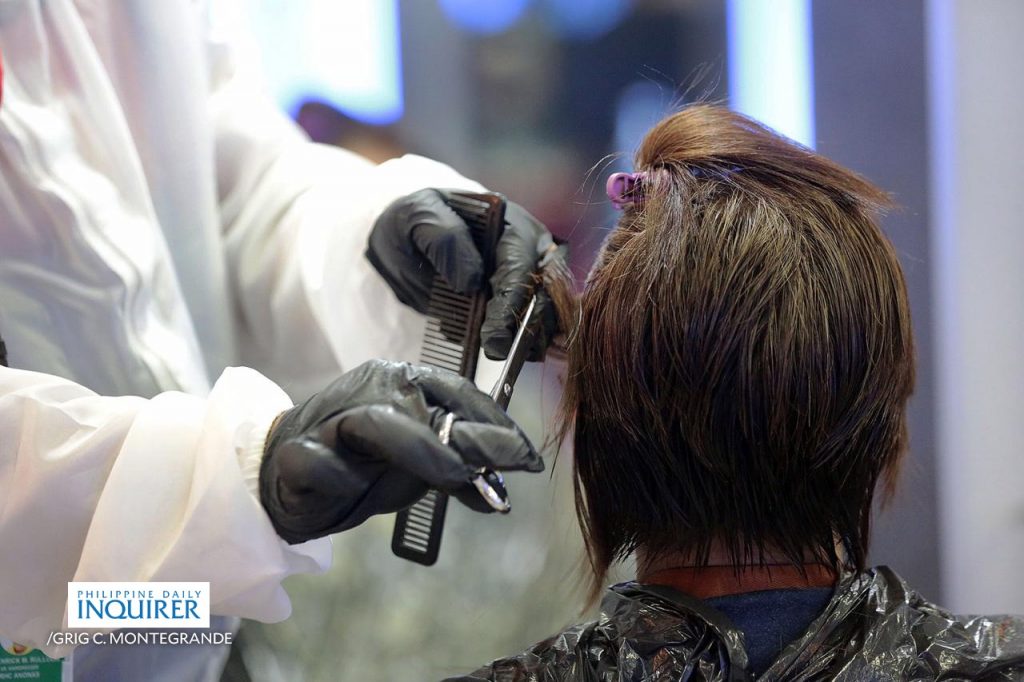 By next week July 16, operating capacities in said establishments will also increase from 30 percent in GCQ areas and 50 percent in MGCQ areas to 50 percent and 75 percent, respectively.
This should not, however, entice us to frequent these spaces or any public spaces for that matter as the number of confirmed COVID-19 cases in the country continues to increase—47,873 as of this writing.
[READ: No more 'fresh' or 'late' cases: This is how DOH will report COVID-19 cases by this week]
Plus, salon and barbershop operators are still required by this memorandum to observe certain health and safety precautions like:
Strict implementation of a "No Face Mask, No Entry" policy 

Installation of rubbing alcohols for patrons and staff's easy access upon entry

Registration with SafePass or staysafe.ph or administration of a health declaration checklist for the purposes of contact tracing

Conduct of thermal scanning (employees and customers with a temperature higher than 37.5 degrees Celsius will not be allowed entry, likewise with individuals exhibiting symptoms)

Observance of physical distancing through spacing service chairs at least one meter on all sides

Maintenance of  proper ventilation and exhaust system

Regular sanitation of restroom

Sterilization of equipment or tools and workstation before and after each service 

Limiting companions allowed, unless absolutely necessary 
These precautions should be implicitly posted and readable by customers and employees at all times.
Other safety precautions to be observed by operators include barring employees from wearing jewelry and requiring them to frequently wash their hands as well as to put up spaces designated for the disinfection and safekeeping of customer's personal belongings.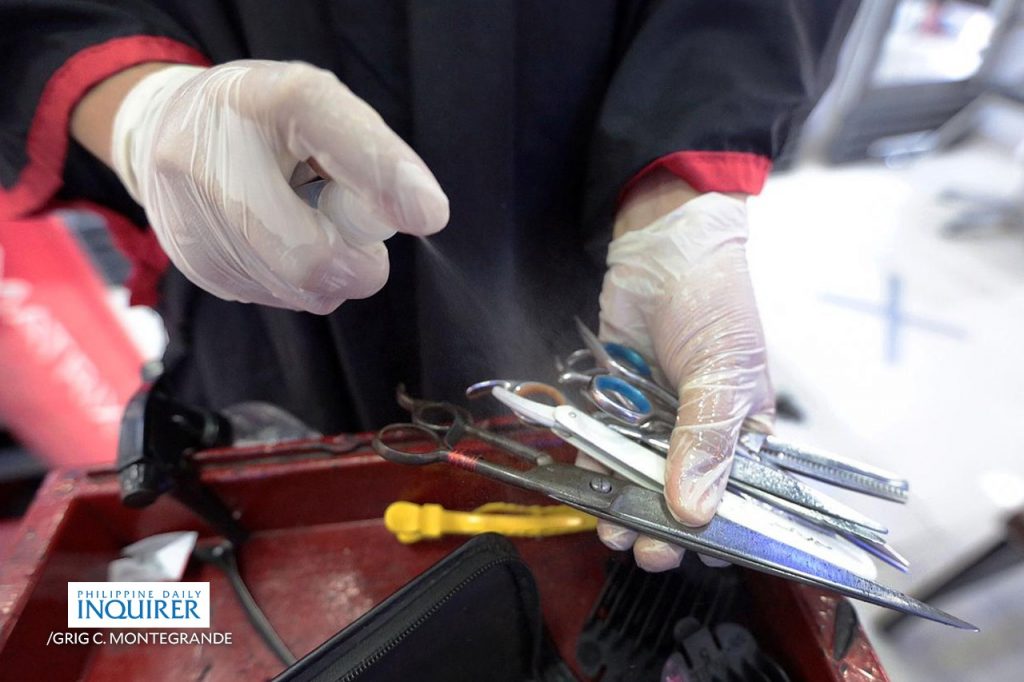 Establishments caught not abiding by these rules shall be reported by the local government unit and subject to post-audit measures, which can lead to temporary closure.
Header photo courtesy of Grig Montegrande/Inquirer
Get more stories like this by subscribing to our weekly newsletter here.
Read more:
Luneta Park is partially reopening—only for exercise, strictly no loitering, okay?
As art galleries close, online exhibits open their doors
Restaurants are partially reopening, and Rockwell is taking extra precautions
TAGS: barbershop basic facial care DTI eyebrow threading eyelash extension facial massage foot and hand spa gcq Make-up mgcq Nail care salon shaving threading waxing