As we speak, I am waiting for my nth online purchase of this quarantine to arrive. Yes, I only go out of the house now to do groceries once a week and meet couriers at the gate at least thrice a week.
These past few days have particularly been difficult for me as a millennial with no self-control over my impulses. Upon buying a Carl Jan Cruz "basahan" that I plan to use as a bib a la Craig Green or even Jonathan Anderson for Loewe, I ended up describing this particular week as a "budol" week. Its closest translation in English is swindling or to deprive someone of money or possessions through deception. 
For Filipinos who grew up tuning into prime time news, you might associate this word with a common criminal tactic, where people are fooled by hooligans to hand over money.
But let's get one thing straight: I was not coerced or deceived into buying these earthly possessions. Like with bad decisions, I just want an excuse and this is the most convenient and not to mention hip way to justify our impulsiveness.
Neither are these purchases (and soon-to-be purchases that I list here) bad decisions. They are a culmination of creative juices pent up during our time so far in isolation, thus a worthy investment IMO.
And I figured, if I were going to splurge, it might as well be for a good cause (during the first half of my quarantine spree, it was photography prints for the welfare of photographers and samples to help uplift designer ateliers): to uplift the local design community and promote the ingenuity of homegrown talents.
Carl Jan Cruz new Pambahay collection
https://www.instagram.com/p/CCphpfdnswP/
Designer Carl Jan Cruz is a little bit psychic: he's certain we'll be staying indoors for the foreseeable future. This is why he's reissued his comfy loungewear line aptly called Pambahay, a collection of liberating silhouettes made with his new breathable pique fabric and in colors reminiscent of our own food culture specifically the colorful kakanin sapin-sapin.
The collection, which was made available on July 15 on his new website carljancrewz.com, came in a limited run, so you'll find that most pieces like the crowd-favorite purple sapin-sapin tee, tank, dress and pants are labeled "waley na" meaning sold out.
But don't worry, you can register your interest for their next release or if you're lucky there might be a piece or two that's still available in your size—then again size is a construct and when it comes to loungewear, the looser, the better.
Halohalo x E. Murio limited-edition furniture
https://www.instagram.com/p/CCuv7puD96A/
Cara Sumabat—aka our katsudon expert on Comfort Kitchen—is no stranger to the demands of the market. After all, she and her team at Halohalo have run soldout launches in fairs and online in recent years. Their signature bags and accessories made of woven recycled plastic have come and gone and have been resurrected in new styles and colors.
Their signature material takes on new forms with an extended collaboration with furniture designer E. Murio featuring furniture made of indigenous materials like bamboo and rattan molded into whimsical shapes.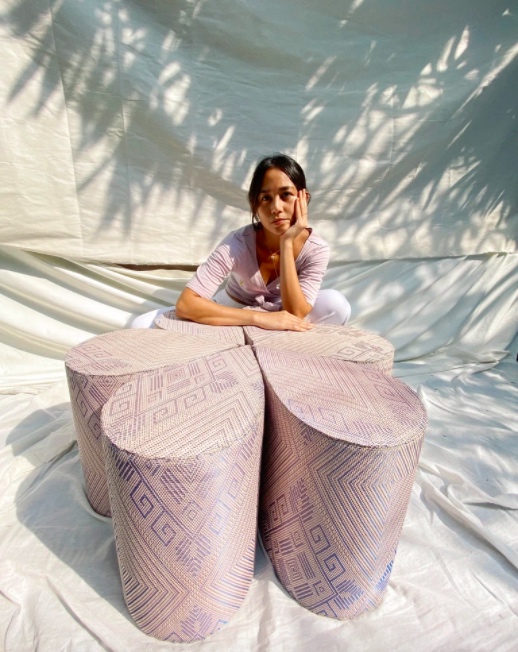 There's the reissued tray similar to the one used at Jordy Navarra's Toyo Eatery that's a must-have for a homey kitchen. Structural pieces like the pandan and the towering coconut tree make for standout accent pieces for eccentric homes.
All of these are available for pre-order on Halohalo's website for a limited time—two weeks to be exact. So you better make up your mind: Are you buying a single petal cushion or are you getting multiples to create the bulaklak cushion set?
Designer masks
Masks are the accessory of the moment. No, not even the canvas tote bags we collectively sport on our errands run—It's the mask and for good reason.
We ran a story a few months back on designers whose new canvas is this personal protective gear. Little did we know that that was just the beginning of a whole movement, which is why we included two new designers in this list.
Gabbie Sarenas embroidered piña face mask
https://www.instagram.com/p/CCuSQC3nPVA/
Sarenas, known for her romantic creations that pay homage to our long history of using piña fiber in traditional garb, is also now dabbling in masks.
Her latest design takes off from her embroidery practice, which she has been perfecting over the quarantine through personalized mementos immortalized like love letters in panyo or handkerchief.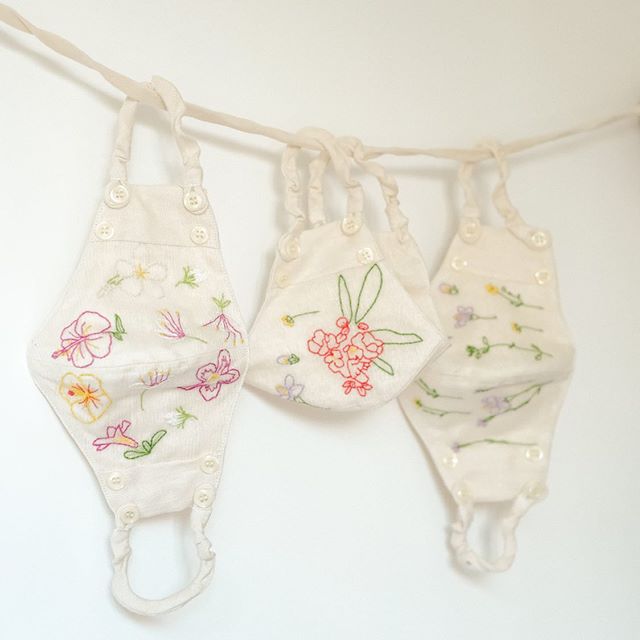 Starting tomorrow, July 18, she will be releasing limited quantities of the first run of these delicate masks decorated with dainty flowers (can you recognize some of them?). They're not the flimsy type either. Each mask is constructed with button fasteners for secure strap adjustment.
Oh, and did we mention these are made from layered piña fabric. We can't know for sure if the designer read our story on abaca masks and its purported protection, but nonetheless we are here for these masks embroidered with local flora.
Kelvin Morales custom illusion mask
https://www.instagram.com/p/CCL6AVvBm-d/
As if elaborate face masks weren't enough, some are also opting for an added layer of protection, one we now see being sported by brave service line people at the groceries, drugstores and banks: face shields.
Part of designer Kelvin Morales' new collection is a series of personal protective equipment that doesn't remind onlookers of a depressing pandemic but rather a fun and utilitarian outlook.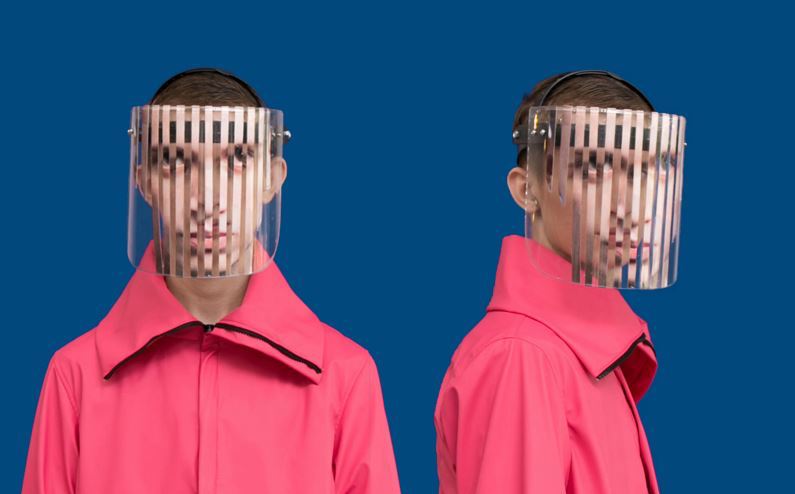 These consist of hoodies and jackets in shocking pink and a quizzical face shield decorated with an optical illusion, which by the looks of it can be custom made to your own likeness. 
In an era of surveillance, this is a genius way to outsmart authorities while also protecting ourselves (and others) from the virus.
Get more stories like this by subscribing to our weekly newsletter here.
Read more:
Nolisoli Selects: 4 local finds that are making us happy in quarantine this week
Online barter communities are illegal, said DTI's Lopez who's only heard of it today
So you want to try niacinamide? Here's what to know before you do