Limited face-to-face classes may be an option for MGCQ areas but with strict regulation —DepEd
DepEd Secretary Briones pitched a plan to President Duterte outlining possible scenarios should students be back in the classroom physically
Jul 21, 2020
In a meeting yesterday, which has only been broadcasted this morning, July 21, Department of Education (DepEd) Secretary Leonor Briones suggested to President Rodrigo Duterte to resume classes in basic education level through limited face-to-face interactions as requested by private and international schools and local government units.
"Children are not as badly affected by this COVID phenomenon as the adults especially the elderly," Briones said, citing statistics where only over 2,832 or 4.20 percent of the total 67,000 confirmed cases are children and mostly mild cases.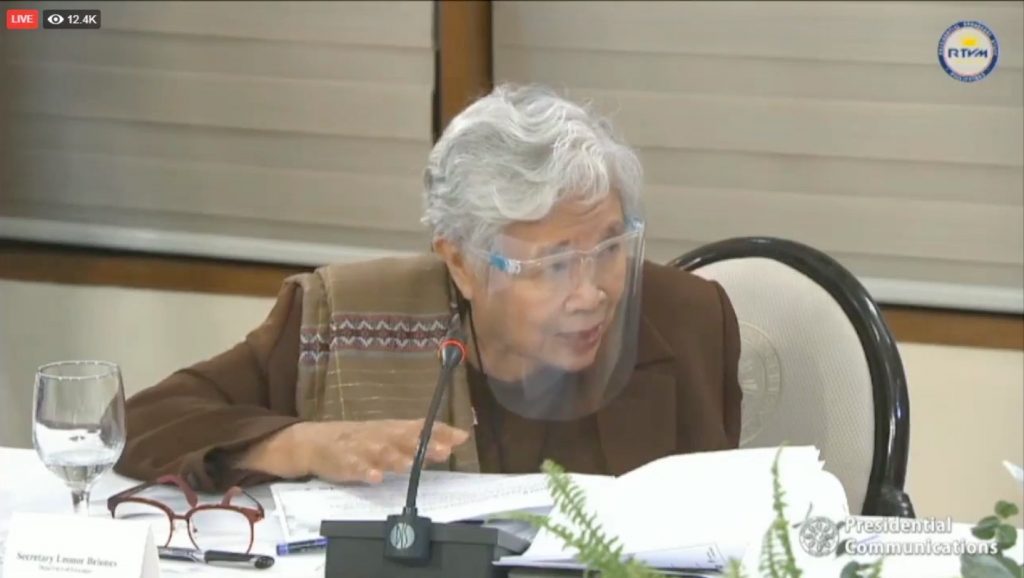 Taking off from this statistic, Briones laid out the pros and cons of resuming classes through limited face-to-face methods. Advantages, according to her, include: 
Reduced adjustment time because of teachers' and students' familiarity with this medium; 

Lower administrative cost; 

Closing inequality gaps between those who can afford to go on blended learning schemes and those who can not; and 

The value of human interaction, which can only be attained through face-to-face interaction
Meanwhile, the disadvantages of implementing limited face-to-face learning, said Briones are as follows:
Health risks

Administrative costs to maintain health standards and building maintenance
There will be conditions though should schools push for this kind of learning, she added. This could only be implemented in low-risk areas and in locations under modified general community quarantine. But even then, it has to be on a case-to-case basis. "It's not automatic 'pag low-risk ka pwede ka nang mag-open. No, they have to be inspected," she said.
Physical inspections of school facilities will also be done by DepEd starting August until January 2021, allowing consultations with LGUs and local health authorities. Stringent health standards will also be imposed to ensure protocols such as social distancing are being observed. 
Additionally, DepEd asks for financial support from LGUs should classes resume physically. This should not be a problem, according to Briones, because there's the Special Education Fund that's part of the national tax on real property, one percent of this tax collected by LGUs is mandated to go to education. 
Briones also denied a statement falsely attributed to her that had been circulating online, where she apparently said "Patay kung patay pero kailangang magklase." "I would not be capable of making such statement," she said.
Duterte reacting to this proposal said, "I am with you on this. Let's try to make ourselves productive even with how constricted the times are. Okay ako sa ano [suggestion]."
Header photo by Barry Zhou on Unsplash
Get more stories like this by subscribing to our weekly newsletter here.
Read more:
In case of nat'l emergency, this law allows the President to move the school year
Students won't even be in classrooms, how come schools are charging miscellaneous fees? DepEd asks
Face-to-face classes in COVID-19 low-risk areas? DepEd and DOH are thinking about it
TAGS: basic education classes covid-19 deped education elementary school face-to-face classes students teachers