The folks behind Rambla, Las Flores, Tomatito, and La Lola have ventured once again into developing another Spanish restaurant concept. This time, they aim to bring the well-loved paella to a more casual and more accessible setting.
Rico Rico Paelleria has a quaint spot at the center of SM Aura Premier's Food on Four. It features a bar where diners can enjoy their paella overlooking the open kitchen.
Although food courts have long been associated with food that's fast and cheap, more and more concepts, especially food halls, are changing the scene. Rico Rico not only keeps up—it goes beyond this, ensuring that despite its setting, the quality of their paellas are not sacrificed. "We use fresh ingredients [delivered to us daily]," says the paelleria's executive chef Edgar Sanuy. "No magic powders, no MSG, no concentrate. Everything is fresh. This is our philosophy."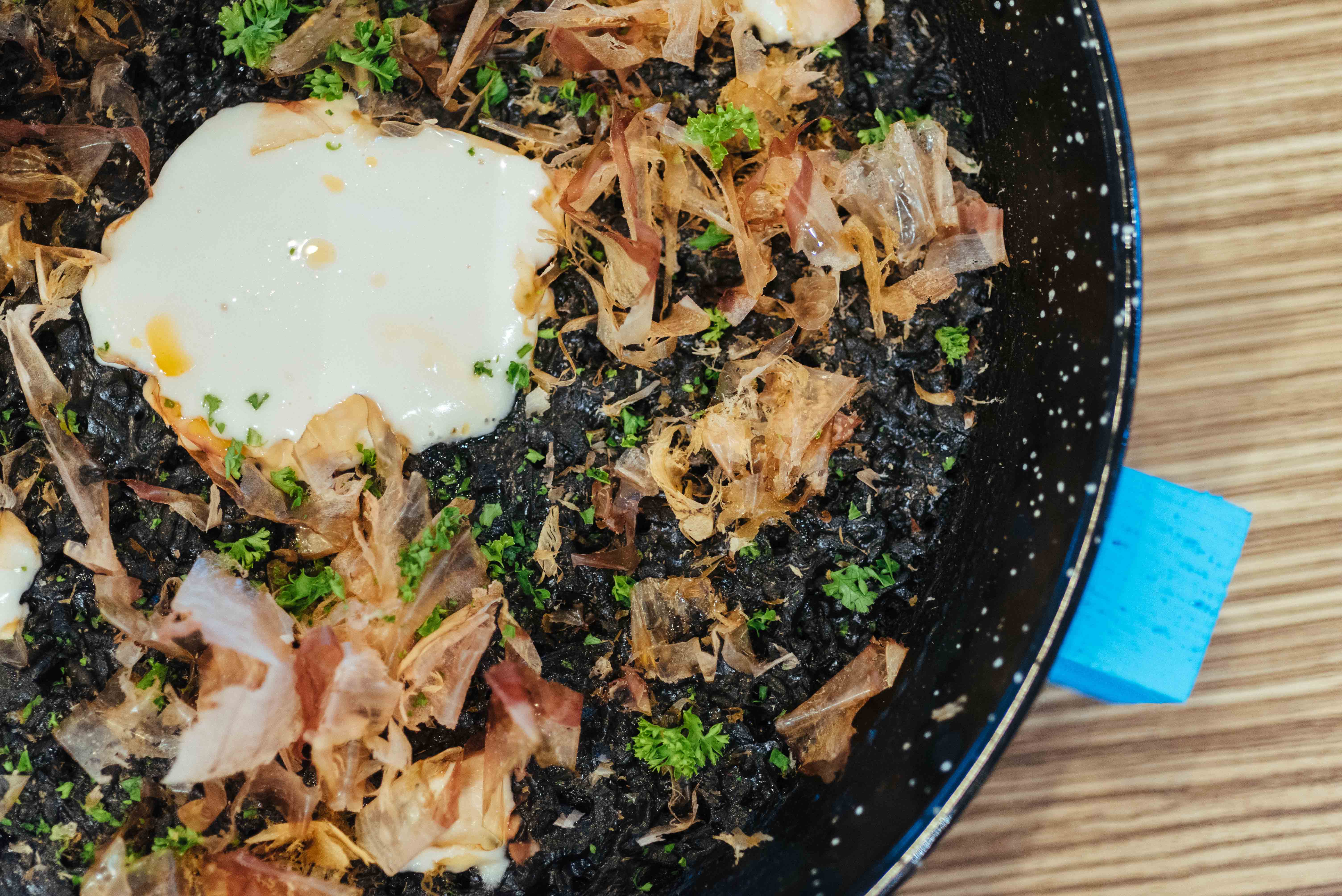 Paella is served two ways at Rico Rico: you can go the traditional route with a big pan of paella, which can be shared by a small group. They call this the Paella Traditional. "We choose the traditional combination, like what we do in Spain. The paella negra [for example], comes with white aioli and some squid inside. The seafood paella (marisco) comes with prawns and clams, [and] the meat paella (carne) comes with chorizo," Sanuy says.
The second way features smaller, individual portions, with the customer dictating the entire paella combination as they please. Called the Paella Rice, this order allows you to freely mix your rice base, toppings, and aioli sauce.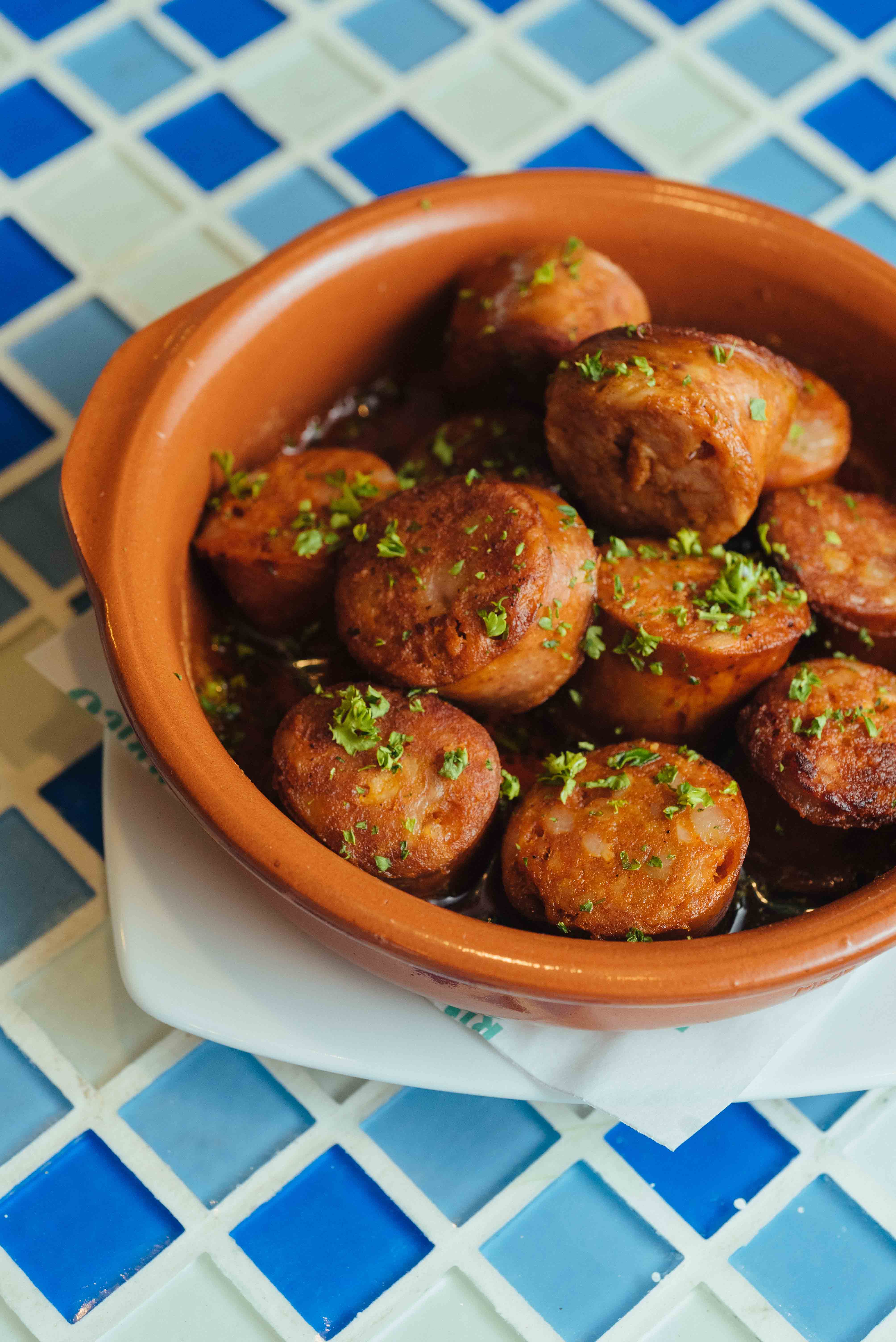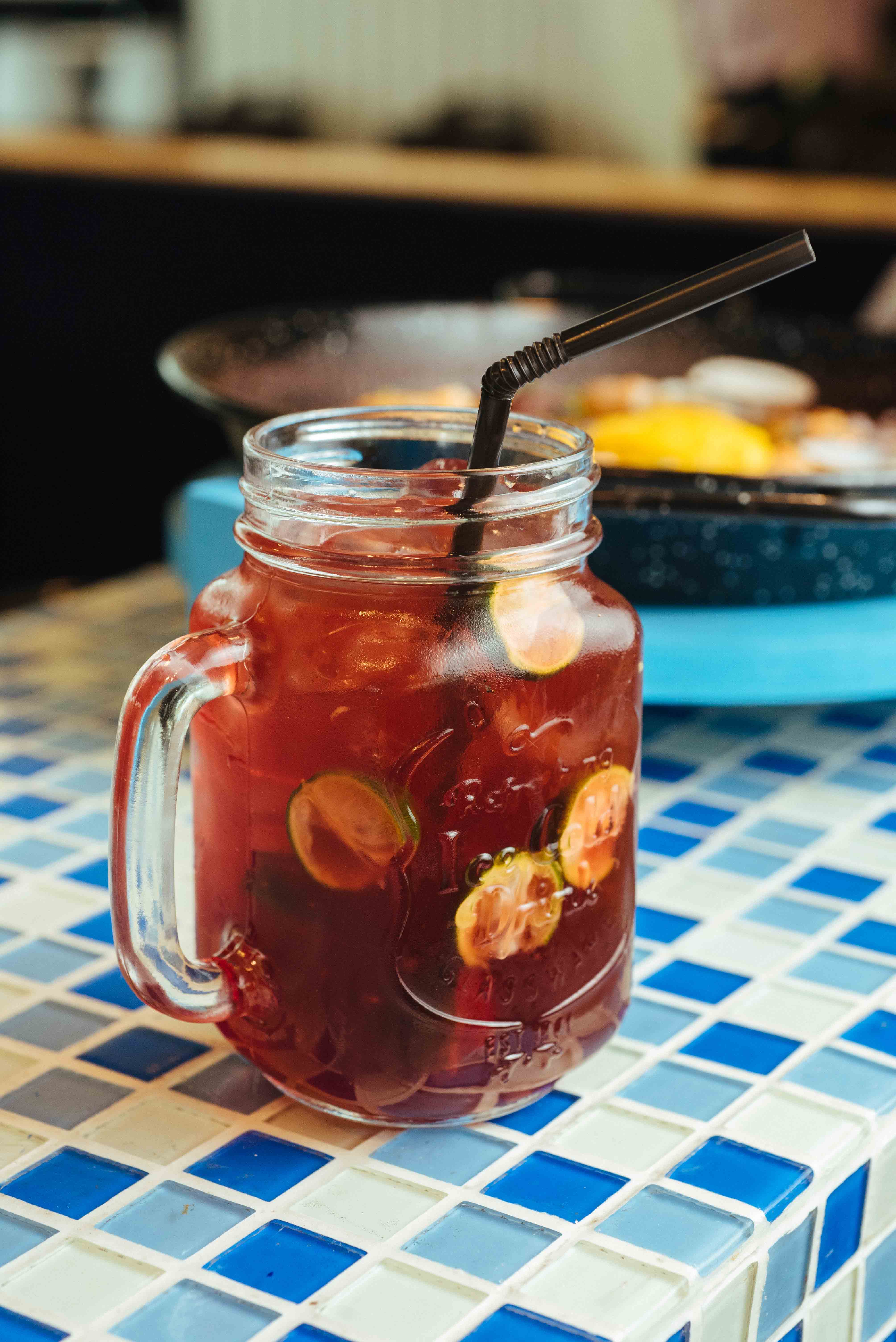 Other popular selections from the La Lola group's restaurants have been adapted into Rico Rico's menu, like the leche flan, which comes served in a jar and topped with a dollop of cream. The paellas are best enjoyed with a glass of ice cold sangria.