Right before we were never to return to our office another sad thing happened: the closure of our favorite affordable lunch place right next to our building. It was our pseudo cafeteria. But even before the pandemic could ravage this family-owned business, it closed down.
Every lunch after then was a splurge. We were in Makati after all, albeit outside of the business district. But spending over budget for food that was arguably better than fast food was no problem for me. If I were going to splurge on anything (after shoes and clothes), it better be on damn good food.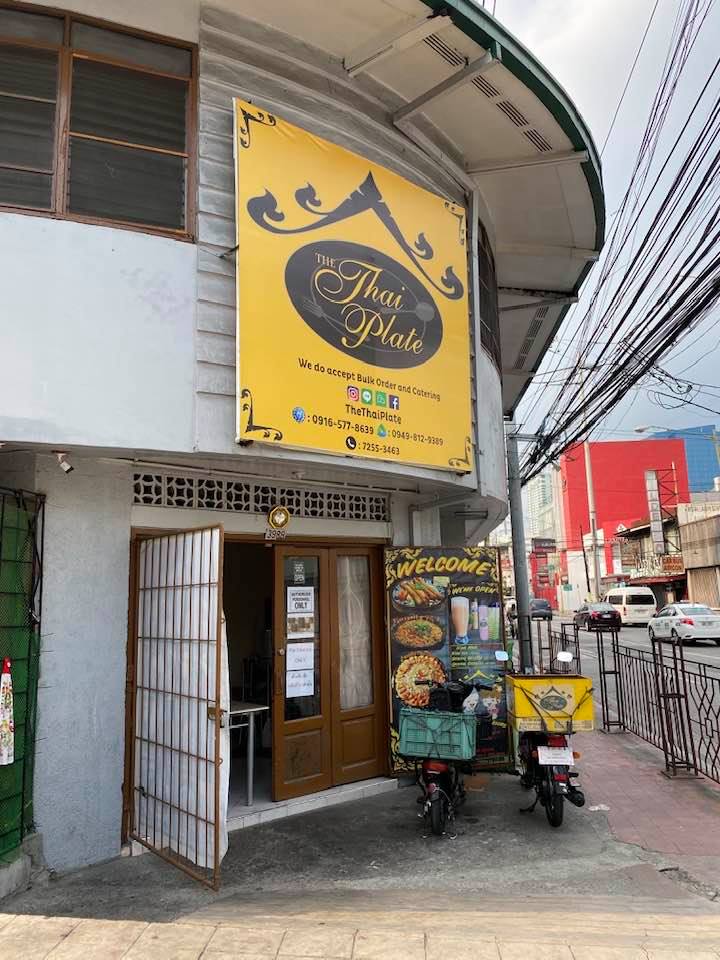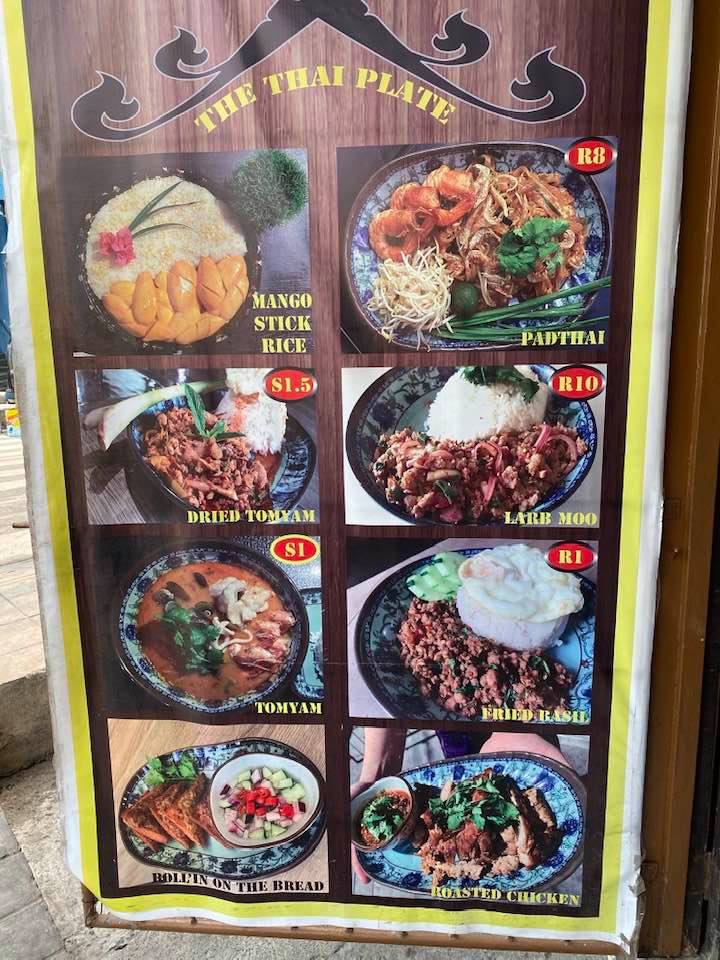 Sometime around February during my morning walks going to the office, what was once a vacant space, which I presumed was an orphanage (I always see kids inside through the grates), was then transformed into a blinding yellow establishment called The Thai Plate.
Outside, through a tarpaulin sign, it endorsed "authentic" Thai food with pictures of classics such as pad krapow, tom yum, pad thai and mango sticky rice. I couldn't care less then. We had our go-to Thai place then in Poblacion, The Crying Tiger. But nonetheless, I told my officemates, who were less amazed because of its pricing.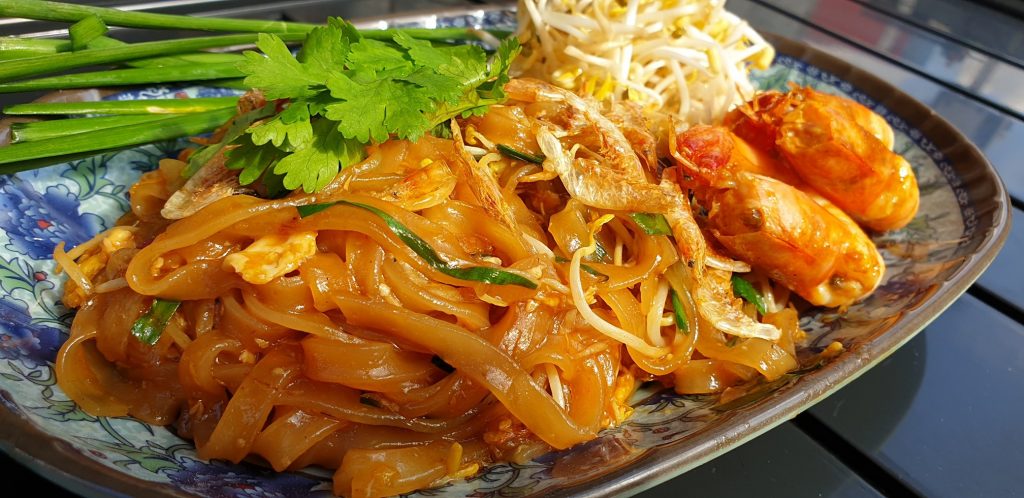 And then COVID-19 spread and that's the end of what could have been my summer fling with The Thai Plate. Like most restaurants of yore, I've forgotten it.
That was until restaurateur Elbert Cuenca shared his dining experience at The Thai Place recently on Facebook.
"I was just transported to Bangkok and back, thanks to my lunch from The Thai Plate," he began his praises.
Unlike us struggling twenty-somethings, to Cuenca, The Thai Plates' P300 ceiling was reasonable because it was, to him, a "proper Thai cuisine."
Just like me, it turns out Cuenca has been eyeing this newcomer in Tejeros for a while now. "I've been meaning to order from them for a long time now, and my only regret is not having done so sooner," he said.
It is also through his post that I learned that this place was owned by a Thai family. So I guess their claim to authenticity was, after all, warranted.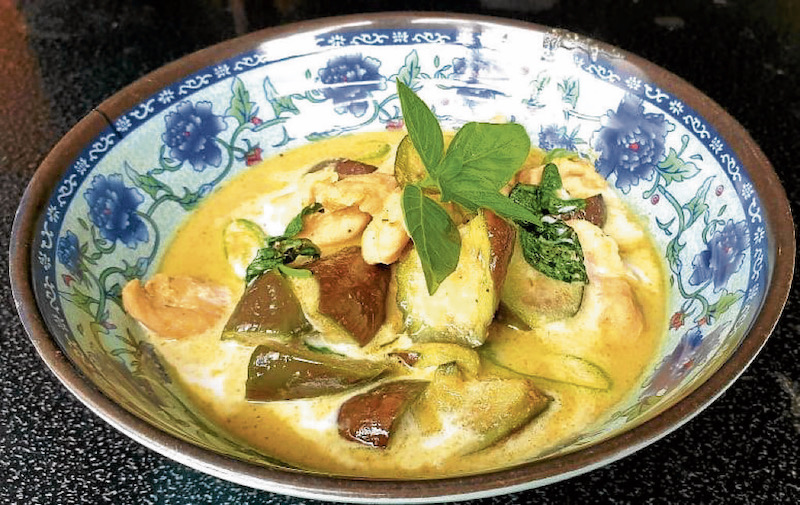 "In my book, the best Thai food in town at the moment," Cuenca concluded.
The Thai Place also got good reviews from the Philippine Daily Inquirer, which is basically its neighbor, separated by only a slim esquinita. In a story by Raoul J. Chee Kee published this month, he dished out high praises for the restaurant's dried tom yum served with rice topped with a fried egg.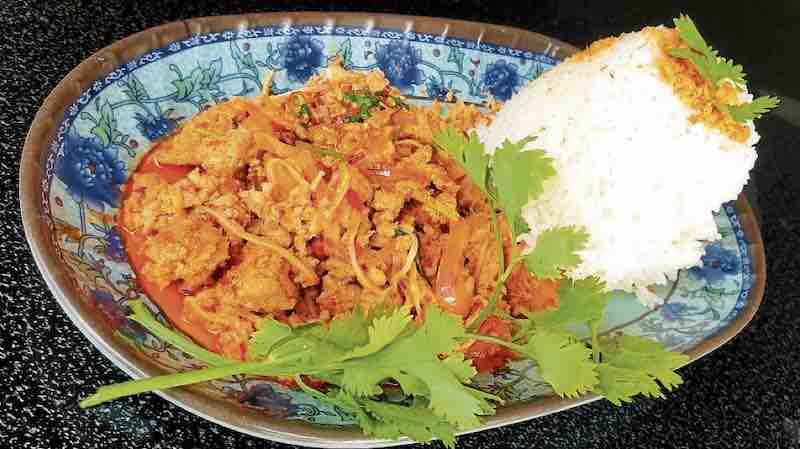 "The traditional hot and sour soup cooked with shrimp is served dry so the flavors are intensified," he said. "Savor it with fragrant steamed rice."
According to Chee Kee, the restaurant is actually owned by a Filipina named Warlyn Abordo and her fiancé, Nattapong "Beep" Sookrojnirun, who has been living here in the country for the past eight years. Sookrojnirun's cousin Atibet "Darf" Tachasuwanchai, meanwhile, is in charge of the kitchen.
Previously, they had a small space along Chino Roces Ave. but their operations then were mostly for delivery and takeout. They opened late February this year in their new space but due to the pandemic, they had to close down for a few weeks the following month.
Today, despite the government allowing restaurants to open for dine-in, Sookrojnirun's Thai place is only open for takeout and delivery.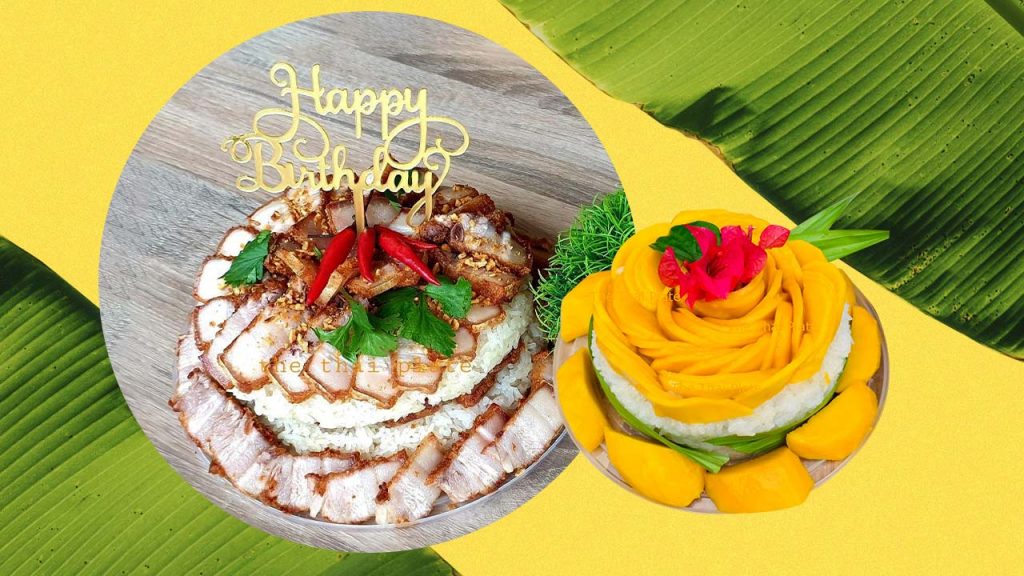 In the same interview with the Inquirer, Sookrojnirun revealed that despite the lockdown they have developed two new unique offerings: non-traditional cakes. 
One is a two-pound birthday "cake" made of rice topped with sliced, marinated and deep-fried pork, and the other is a supersized version of the quintessential Thai dessert, mango sticky rice that's good enough for the whole family.
Imagine all the amazing lunches we could have had and the taxi fare we could have saved from not going all the way to Poblacion just to get our Thai fix. But alas, Miss 'Rona had other plans.
The Thai Plate is located at Chino Roces Ave. cor. Yague St., Makati
0916-7983392, 0906-3563657
Photos courtesy of Elbert Cuenca, Inquirer and The Thai Plate
Get more stories like this by subscribing to our weekly newsletter here.
Read more:
'Travel' to Thailand with these dishes you can enjoy at home
Don't say goodbye to iconic Thai restaurant People's Palace yet—it's only temporarily closed
Krapow Gai sends Thai food from your IG feed to your table
Writer: CHRISTIAN SAN JOSE
ART JOEY LIZA SIMBULAN