"What's making us happy" is our weekly list of things we are drooling over or things we bought by impulse or purposefully as of late—anything to distract us from this gloomy quarantine and maddening real world, all the while helping local brands regain footing amid the economic disruption.
***
I am the queen of ordering random stuff online at 1 a.m. That's how I often shop vintage. 
There I am, in bed, unwinding after a long day of work and a post from Glorious Dias will pop up. "HM, sis?" "Will that fit me?" "I have a fat neck" are some of the DMs I've sent their way. If you're a follower of the Poblacion-based shop, you'll know why. 
Vintage clothes that make me feel good, even when I'm sad 
Since the vintage retailer shifted online, founder Jodi Aguillon has found a way to connect with his community, sharing his goods via cheeky photos, often of him modeling caftans, dasters and barongs.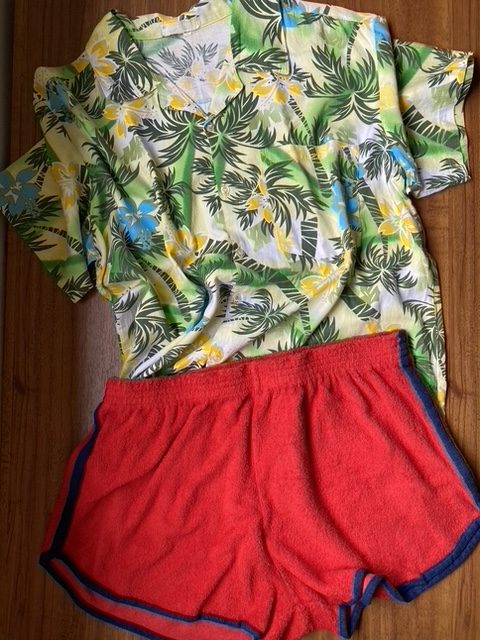 So far I've purchased a detachable collar, Strawberry Shortcake-inspired bed jacket (P450), terry PE shorts in a terrific red (P150) and a Hawaiian shirt (P350) that screams "Pretending I'm slamming daiquiris at the beach during an extended Zoom meeting." I look like a PE teacher with a scuba diving license. 
Robot vacuum saved my life
View this post on Instagram
Over a week ago, I finally hit "add to cart" on a robo vac I've been dreaming about for almost half a year. As quarantine purchases go, this may be in the peak price range. But as a solo dweller with two dogs who shed enough hair to fill a two-seater sofa and an ottoman, it's been a godsend. 
The machine maps your home and sweeps, vacuums and mops. According to the site, the robovac is capable of crossing obstacles up to 2cm in height, has a live map and scheduled cleaning option via the app. 
This is the future I've been waiting for. 
Keeping it sustainable—at home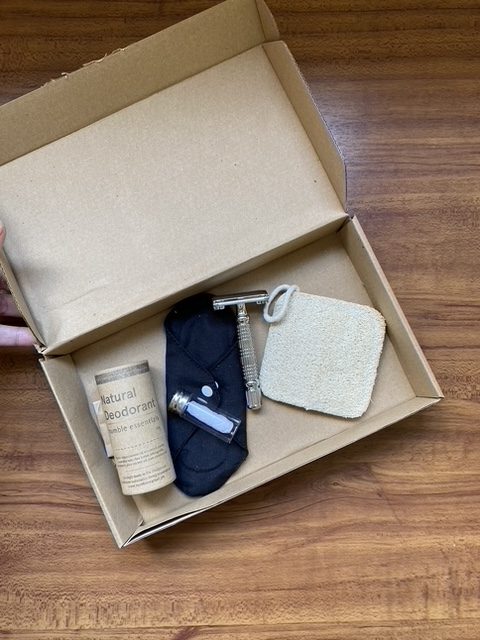 If you're interested in offsetting your carbon footprint, start at home—since we're all stuck here for the meantime.
I found quite a few sustainable home and hygiene products at the Humble Market, including a reusable metal razor, biodegradable compostable dental floss, plastic-free deodorant (the container is cardboard, the deo is made from natural ingredients), pocket loofah (which I use on my body and my plates—not the same one) and a reusable pantyliner. If that's not enough, Nolisoli has a list of sustainable shops that offer everything from groceries and produce to home and self-care products.
Clothes that make people whisper, "Um, is she naked?"
I love a look that makes friends ask via video call, "Are you naked???! Were you about to take a shower??? You're on a call!" 
To clarify, yes, I'm aware I'm on a call. No, I was not naked, I was just in a strapless Two Chic dress with a smocked bodice. 
Cheese pimiento for people who like a lot of cheese
This soy- and gluten-free three-cheese pimiento (P400) by Carole Tagle for Masa Bakery has been selling so well, there's now a spinoff cheese pimiento with jalapeno. "Serve as a dip, smothered in a grilled cheese sandwich, or simply as a spread," Carole advises. Masa Bakery, which counts Sharon Cuneta as a fan, recommends pairing the cheese spread with their toast (P100). 
Vintage plates that make me feel less alone
Come to Ito Kish for the designer collabs, stay for the vintage Swedish plates. The interior designer has scoured vintage havens across Europe, amassing an impressive collection of Mid-century sideboards, consoles and dressers. 
I've haunted his website over the past couple of months to seek vintage plates—my panacea for my stress-induced anxiety. 
So far I've collected a range, from pretty flower-ornamented gold-rimmed plates to rustic ceramic dinnerware in soothing oatmeal and blue. An ideal canvas for the increasingly elaborate meals I've been preparing for myself to combat long, weary days working nonstop from home. 
The jumpsuit I wore to my toe surgery 
Before you ask, I will not go into detail about my toe surgery. But I will reveal that I wore a mask, face shield and this Owa Sylvia jumpsuit to the hospital. 
Content queen and Instagram personality Sylvia Borja handmakes the jumpsuits in a small factory in Marikina. Retailing for P1,500, the jumpsuits are cute, roomy and paired perfectly with the standard-issue hospital black and steel wheelchair. 
Get more stories like this by subscribing to our weekly newsletter here.
Read more:
What's making us happy: Erotic glasses, minimalist furniture and flowers preserved in acrylic
Designer pambahay, custom masks, whimsical chairs: 4 new releases to 'add to cart' this week
Nolisoli Selects: 4 local finds that are making us happy in quarantine this week
Writer: BEA J. LEDESMA
ART JOEY SIMBULAN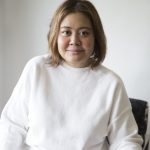 Bea Ledesma
Bea Ledesma is the group publisher of Hinge Inquirer and a columnist for the Philippine Daily Inquirer. She has a dog named George, and spends much of her leisure time photographing him while he naps. You can see more of her dog photos on her Instagram @bealedesma.