Up next on 2020 casualties: The historic Philam Life Theater
Looks like we won't get to see this important performing arts theater after this pandemic is over
Aug 6, 2020
We don't want to be the bearer of even more bad news, but the historic Philam Life Theater is currently being dismantled.
The fate of the performing arts theater was first brought to question in 2012 after it was revealed that the complex was purchased by a mall developer. Now, people's worst fears were confirmed as photos of the building without the glass curtain walls began circulating around the internet.
Prior to this, a petition asking the developers to spare the complex from demolition was launched by former Philippine Philharmonic Orchestra musical director Olivier Ochanine. 
"This is one of the best performance halls in the entire Philippines and must be saved," the petition said. "It has some of the best acoustics for Manila's orchestras, choirs, and solo musical artists and its destruction would be a gigantic loss for Filipino culture and heritage."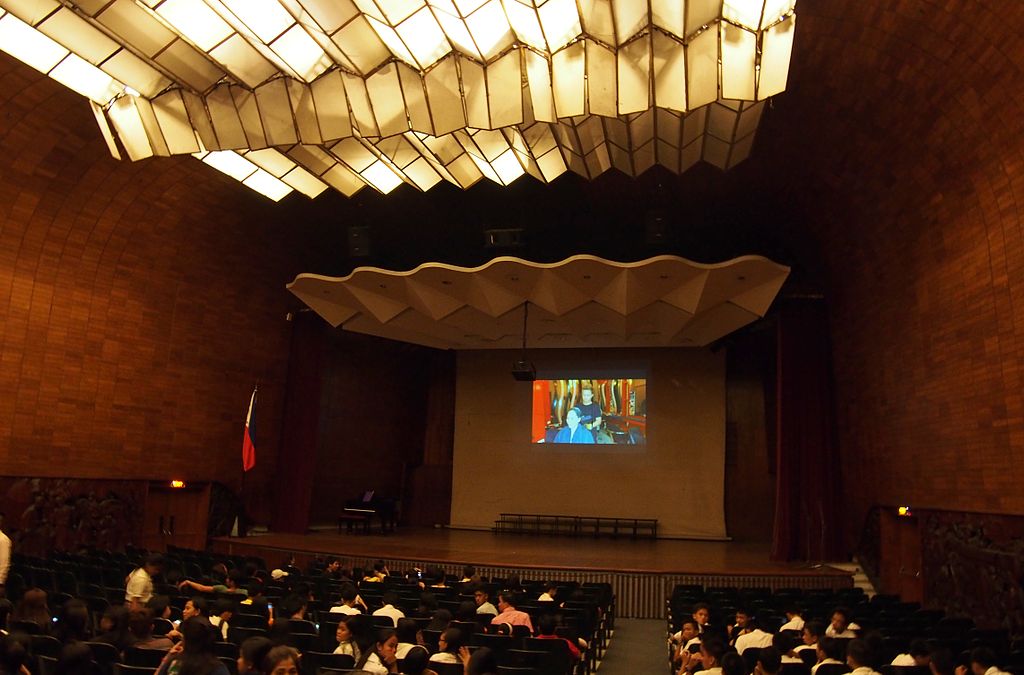 Located in Ermita, Manila, the Philam Life Theater first opened its doors in 1961 and served as Manila's cultural center in the years that followed. The building, designed by architect Carlos Arguelles, is inspired by International Style architecture: a style that emphasizes the use of modular forms and flat surfaces.
The theater was known for its acoustics, which was designed by Bolt, Beranek & Newman. This company was also responsible for designing the acoustics of the Sydney Opera House, the United Nations Assembly Hall in New York and the Cultural Center of the Philippines. Its interiors feature multi-panel carved narra murals by sculptor José Alcántara, which depicts the country's folklore and mythical characters.
[READ: National Museum now displays Jose P. Alcantara's 50-feet relief sculpture]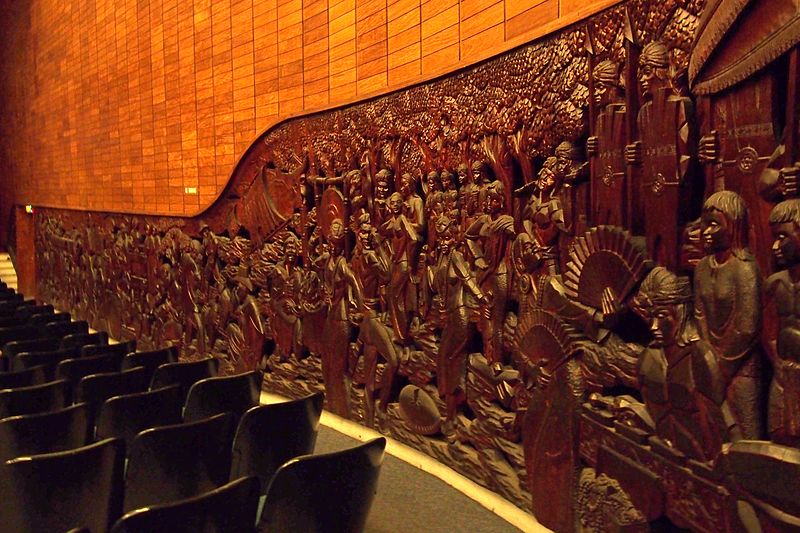 In its 52-year history, the theater served as the home of the Manila Symphony Orchestra, the Manila Philharmonic Orchestra and the Philippine Educational Theater Association. It has also hosted performances from world-renowned musicians such as opera icon Renata Tebaldi, piano prodigy Cecile Licad and contralto Marian Anderson.
Header photo by Urbanroamer on Wikimedia Commons.
Get more stories like this by subscribing to our weekly newsletter here.
Read more:
We miss visiting these heritage sites in Metro Manila
The government blatantly lacks cultural heritage literacy. Here's why
Who has the power to claim historical cultural property?
TAGS: heritage nolisoli performing arts Philam Life Theater