"What's making us happy" is our weekly list of things we are drooling over or things we bought by impulse or purposefully as of late—anything to distract us from this gloomy quarantine and maddening real world, all the while helping local brands regain footing amid the economic disruption.
***
I have a confession: I have never signed up for e-commerce sites. 
Prior to this 144 day-long (and counting) quarantine, I was, what you'd probably call a shopping purist. I only really enjoyed shopping at brick and mortar stores. I like being able to see the items before making a purchase. I don't know. That's just how I am.
But being stuck at home for the longest time in my entire 27 years of existence (I have only ever gone out twice this entire quarantine), I too have been forced to change my habits. Spending habits, particularly. Since quarantine started, I have: bought a handful of vinyl records, food from my baker friends, more online streaming subscriptions, a ringlight, a condenser mic (don't ask) …and more.
Starting a café for one
I honestly wish I had more time and patience (mostly patience) to really delve into quarantine baking like my other peers. Aside from revisiting my "best-selling" baked treats (brown butter toffee and chocolate chip cookies, and my "Boy Bait" cake), I also tried baking my own birthday cake: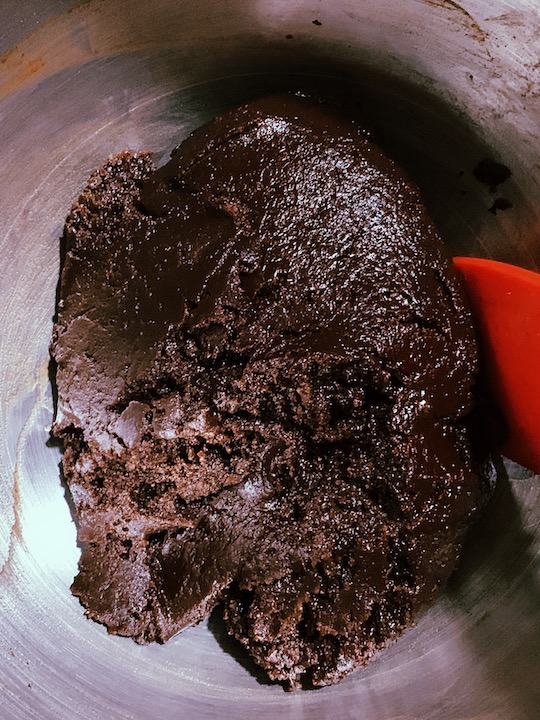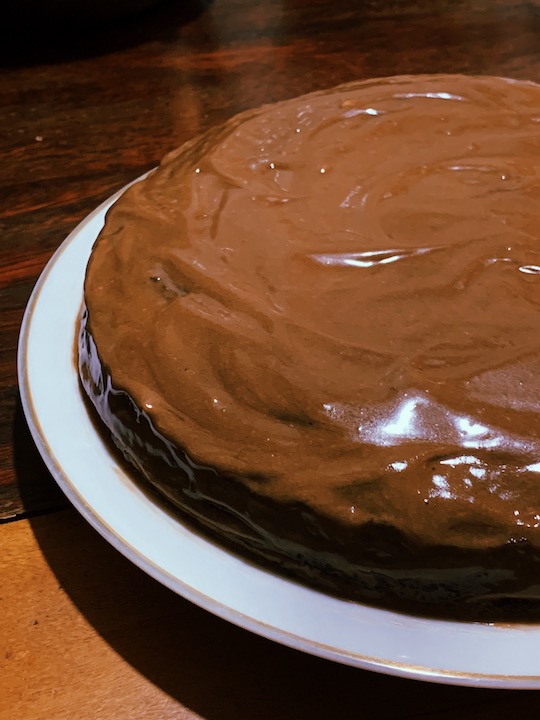 But that's not really what's making me the happiest. It's this: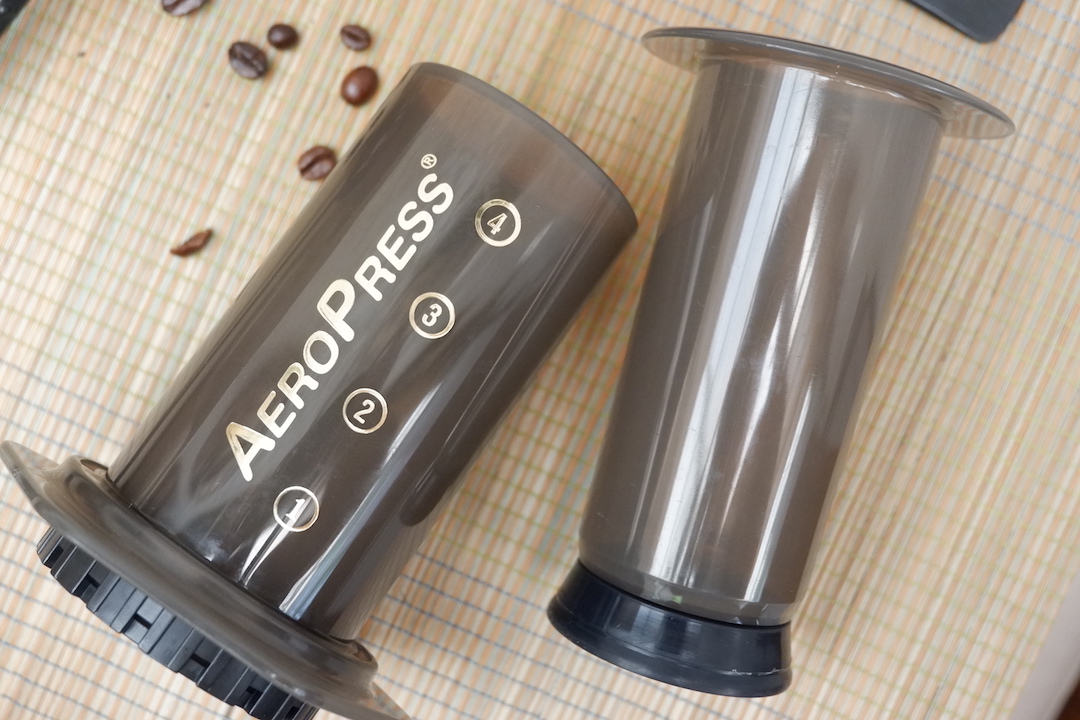 My own Aeropress brewer. I never thought I'd actually be able to buy one relatively easily. Whenever I would check out coffee equipment supply shops pre-quarantine, I could never seem to spot one. It's always the same old French presses or Kalita drippers or Moka pots or Minipresso brewers (which I still want, by the way) if not actual espresso machines (which I cannot afford). 
So I was so surprised when I saw my good friend (and former Nolisoli colleague) Danica with an Aeropress on Instagram Stories. Best believe, I didn't even have second thoughts on asking to pasabuy.
Apparently, it is available on GrabMart, from Starbucks Jupiter.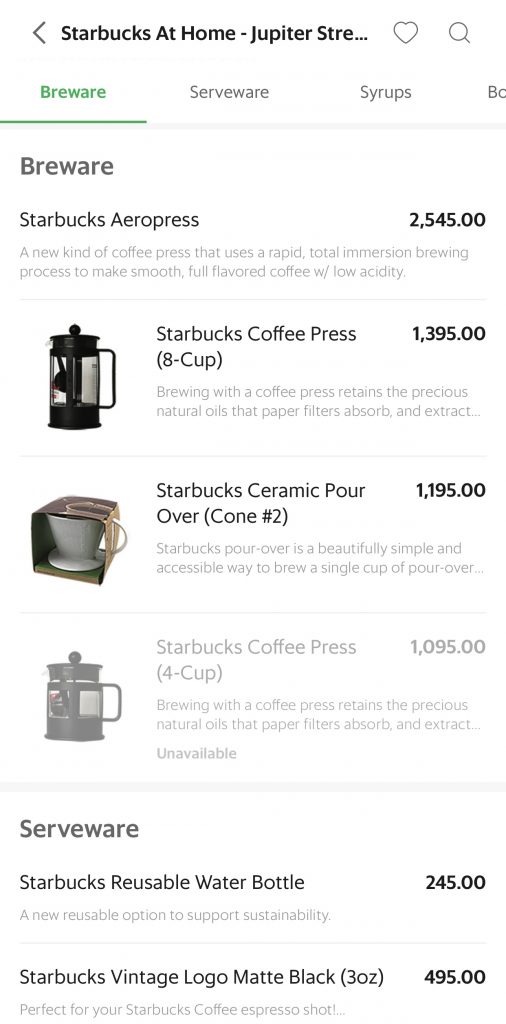 I'm still exploring what else I can do with my Aeropress (especially since I still don't have the other necessary equipment yet, like a scale, LOL). Nevertheless, even if I miss having coffee with friends and officemates terribly these days, I am now enjoying making my own coffee.
Revisiting childhood snacks
As a kid, one of the snacks I loved buying from my grade school cafeteria were crinkles. So I got a box of these from Noelle Cookies and Sweets, which are just perfectly bite-sized. They're also coming out with choco butternut-flavored crinkles—and as someone obsessed with those munchkins, I am so, so excited.
For now, these classic crinkles keep me (and my Aeropress-brewed coffee) company. Also, a testimonial from my mom: "Hindi masyadong matamis. Tsaka hindi siya nagku-crumble." Thumbs up!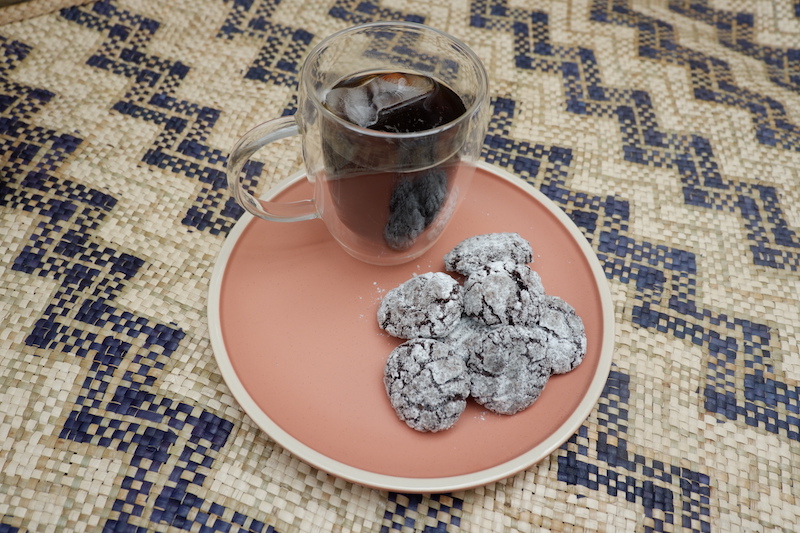 Scented candles to lift my mood
Prior to lockdown, I had maybe four scented candles on my office desk. Most of them were press gifts, but I loved them. I loved lighting them up whenever I'd feel a little stressed. And although I had just recently taken home my current "collection" of candles, I just found this new seller with some pretty interesting scents.
View this post on Instagram
Aside from classics like lavender and peppermint, and even nostalgia-inducing ones like Agua de Mayo (which is meant to bring to mind the smell of summer rain), they have scents like Kapeng Barako and Ylang-ylang.
The closest to the sea I can get this year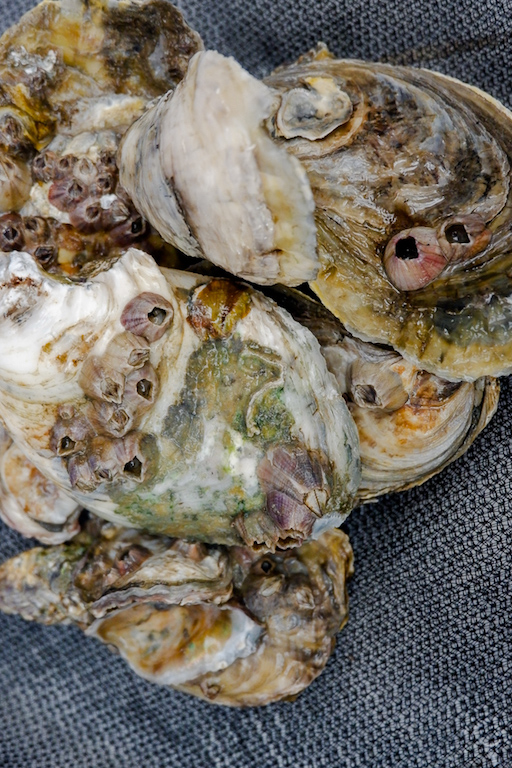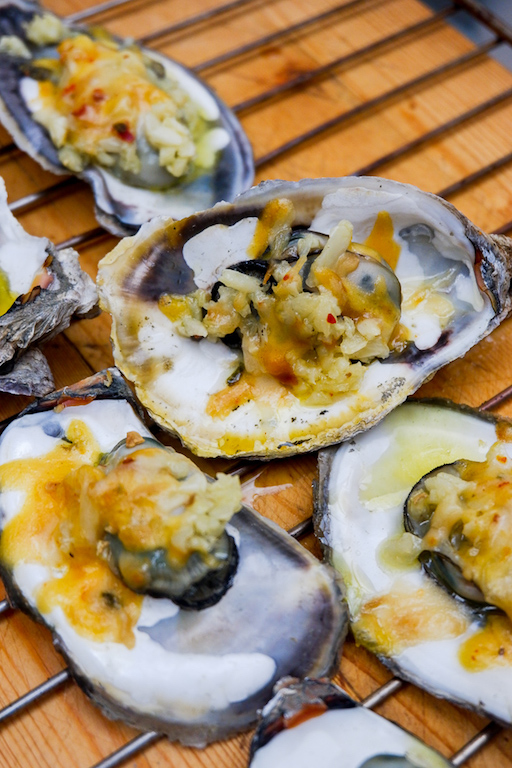 Another thing I really miss about life pre-lockdown was going to the beach. I'm sure I'm not alone. So while I look back at old beach photos and reminisce about trips to El Nido and Boracay, I'll just imagine the taste of it, too, while eating oysters.
[READ: The ultimate, curated guide to El Nido]
Lambat is another new business that opened amid quarantine, supplying fresh oysters and scallops from Aklan. A number of chefs and foodies, such as chefs Kevin Villarica and Thirdy Dolatre of Hapag, and chef JP Anglo of Sarsa have also been getting their supply from them. 
'Di niyo man lang mapapansin ang bagong T-shirt ko…
It's no secret by now that I loved "Ang Huling El Bimbo," the jukebox musical staged at Resorts World last year. But full disclosure: Even before the musical, I already do love listening to the Eraserheads. Anyway. The point: I finally placed an order for my own limited edition Eraserheads shirt from Linya-Linya. 
The local T-shirt brand restocked this design recently, so I immediately jumped on the chance to order. I know I'm not going out any time soon, and no one's going to see my new shirt, but whatever. Maybe I'll just wear it to our next team Google Meet. 
Bonus: It features lyrics from the song "Ligaya." Happy nga talaga, 'no? LOL.
[READ: I miss 'dressing up' for work]
"Theatre" on demand
Let's get this out of the way: There's definitely a lot to discuss whether theatre online is still theatre. But for the purposes of this list, let us refer to this… production, regardless of its platform, as a piece of theatre. 
"A Killer Party" is a musical web series on Vimeo, which stars a handful of Broadway stars. The story's premise is simple, as stated on their site: "When Varthur McArthur, the artistic director of a failing theater in Duluth, invites his troupe of disgruntled actors and collaborators to the first read of an 'immersive murder mystery dinner party,' no one knew that he would be the victim. Or did they?" A pretty basic dinner party whodunit, but shot amid quarantine.
Aside from the fact that I love musicals and murder mysteries, the other thing that really got me interested was how they got a bunch of Filipino theatre artists to take part in it, too. Among the Filipino actors in the ensemble are Reb Atadero of "Ang Huling El Bimbo" and Teetin Villanueva and Abi Sulit of "Rak of Aegis."
Get more stories like this by subscribing to our weekly newsletter here.
Read more:
What's making me happy: Vintage PE shorts, a robot vacuum and old Swedish plates
What's making us happy: Erotic glasses, minimalist furniture and flowers preserved in acrylic
Designer pambahay, custom masks, whimsical chairs: 4 new releases to 'add to cart' this week