Yes, you can kimchi (verb) watermelon—all of it
Take it from New York's popular Asian fusion restaurant Mission
Aug 10, 2020
It should come as no surprise by now that you can kimchi pretty much everything. Don't believe us? The New York Times basically considers "kimchi" a verb—as in, to kimchi something.
While conventional kimchi is made with napa cabbage, in Korea where the delicacy originated from, there are other types of this fermented dish made with radishes, scallions and cucumbers. Just think of the banchan side dishes served together with the meats you grill in a Korean barbecue.
[READ:6 benefits of eating kimchi]
Taking off from this, Mission, a contemporary Asian restaurant popular in New York City, just made a new kimchi discovery, one made with watermelon. And we are not just talking about the flesh of the fruit. 
Danny Bowien shared on his Instagram page this experiment with the concoction now on its fifth day. The watermelon kimchi, which they made with two percent salt, is "fizzy at the rind while the flesh is super squishy with insane texture and flavor." Bowien also shared that this version of the Korean side dish is vegan, opting to substitute fish sauce with something plant-based.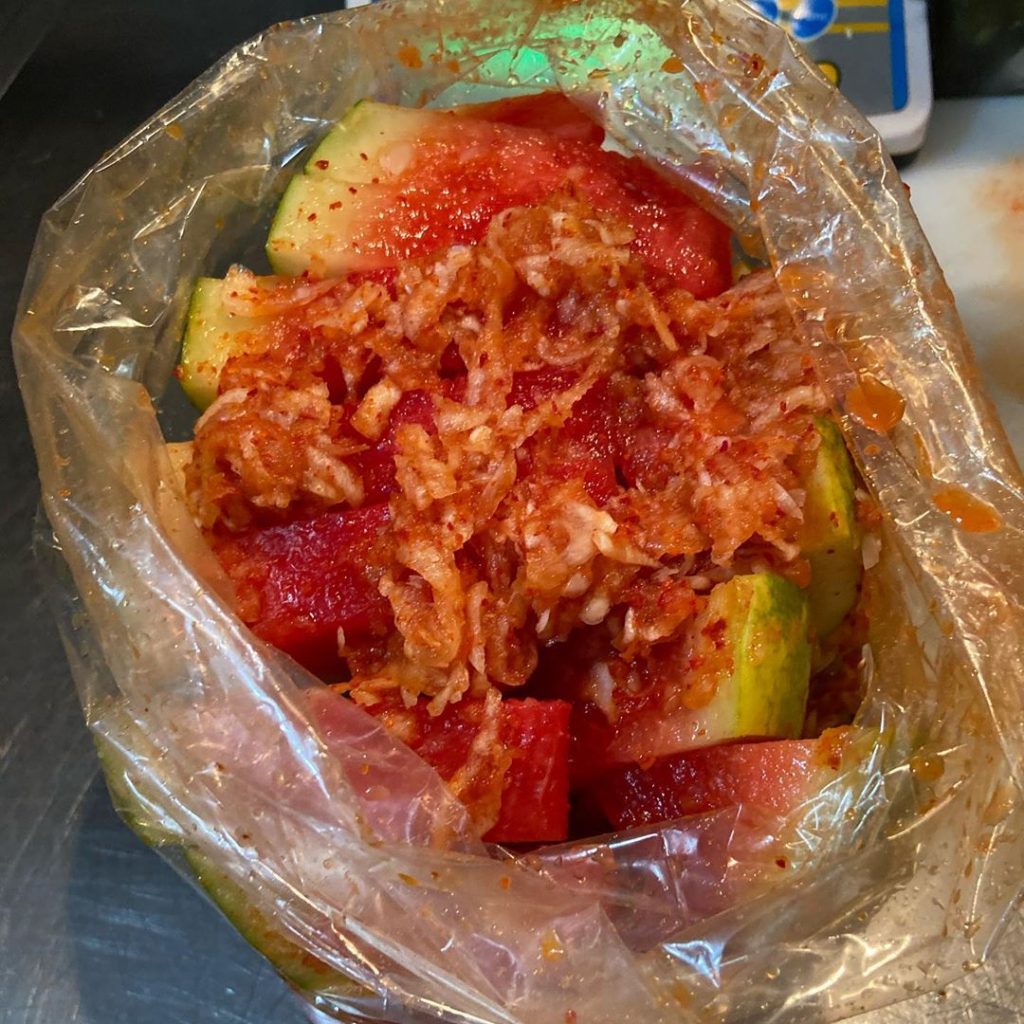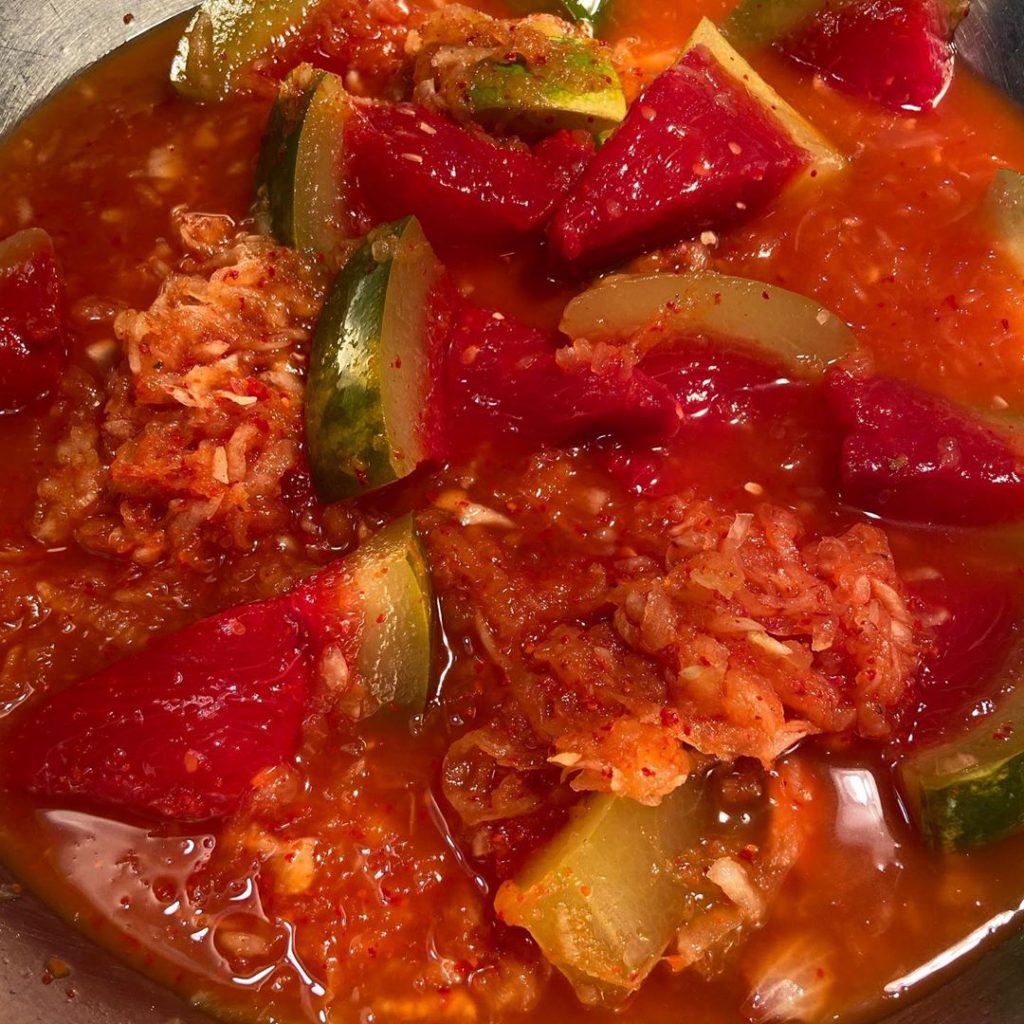 Mission made its watermelon kimchi with salt, onion, radish and gochugaru or Korean pepper flakes, which is sweeter than it is spicy.
[READ: Recipe: Kimchi Shirataki Noodles]
This leads us to think: by the same manner, could we then kimchi (v) our very own upo (bottle gourd) or even kundol (wintermelon)? Hmm. BRB
Header photo courtesy of Danny Bowien and Mission NYC
Get more stories like this by subscribing to our weekly newsletter here.
Read more:
When you're craving kimchi and noodles, this is what you should make
Who says kimchi and soba noodles don't go together?
TAGS: danny bowien kimchi mission new york recipe watermelon kimchi