What's making me happy: Plants, ceramic wares, katsa daster and making concrete pots
This week, creative director Nimu Muallam shares her quarantine haul and new-found hobby
Aug 14, 2020
"What's making us happy" is our weekly list of things we are drooling over or things we bought by impulse or purposefully as of late—anything to distract us from this gloomy quarantine and maddening real world, all the while helping local brands regain footing amid the economic disruption.
***
When she's not busy overseeing and creating visual designs and concepts for titles under Hinge Inquirer—including Nolisoli.ph—creative director and true Sagittarius Nimu Muallam is doing what?
Pre-pandemic, her morning routine included regular running or doing yoga. It's still the same except she's limited running to thrice a week and strictly at 6 a.m. when curfew in their area is lifted.
After that, with hours to spare before signing in for work, she's a full-time plant parent watering her babies, checking her propagations and repotting newly-grown plants.
Did we mention: she's also adopted AsPin Tapa's human. 
In between these three roles, Nimu still finds time to destress—through online shopping like any other human these days. Oh, she's also started a new hobby: concrete pouring.
Tell us about your new-found quarantine hobby.
Like everyone else, I started creating things with my own hands. I tried baking, but I wasn't great at it. So I experimented with cement pots instead.
I've found comfort in building molds and mixing cement—weird, I know. It's been very therapeutic and I'm having so much fun doing this project.
Speaking of being like everyone else. How's your online shopping haul so far? 
Since the start of quarantine, I've been supporting small local businesses like food and sustainable fashion. I recently bought dresses—or as my lola would say, daster—from Craftcha.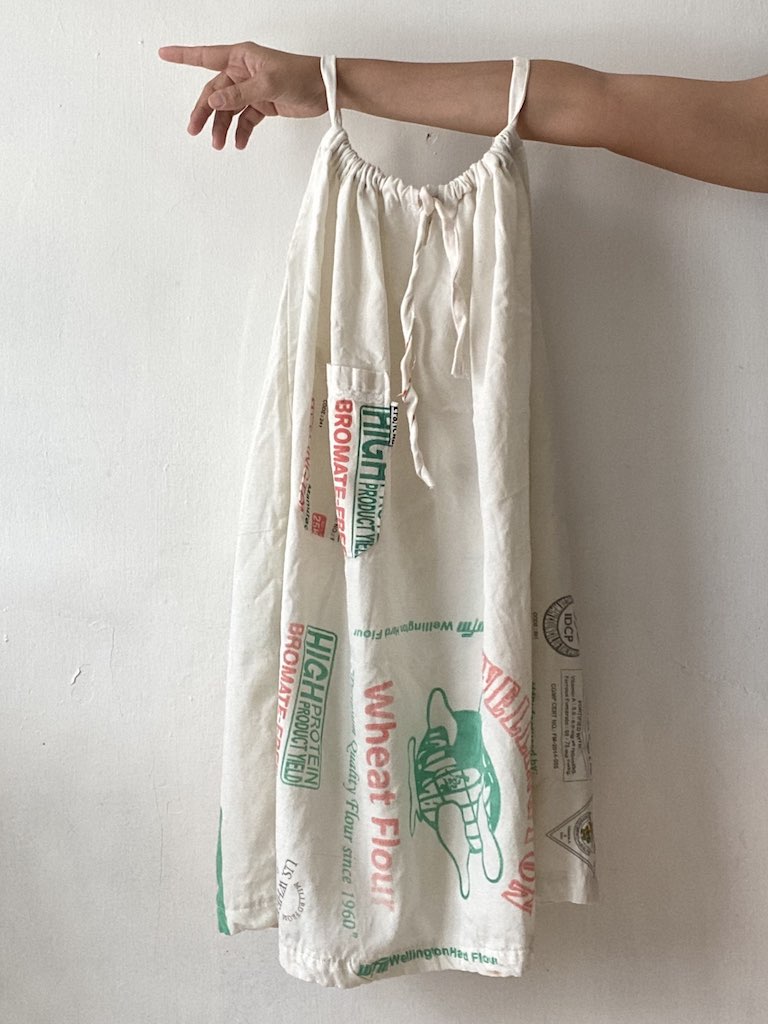 Made from used flour sackcloth, it's comfy, affordable and a perfect WFH outfit—and for doing plant chores.
[READ: 4 shops where you can buy upcycled clothes]
We assume that's not all of it right? There's got to be more.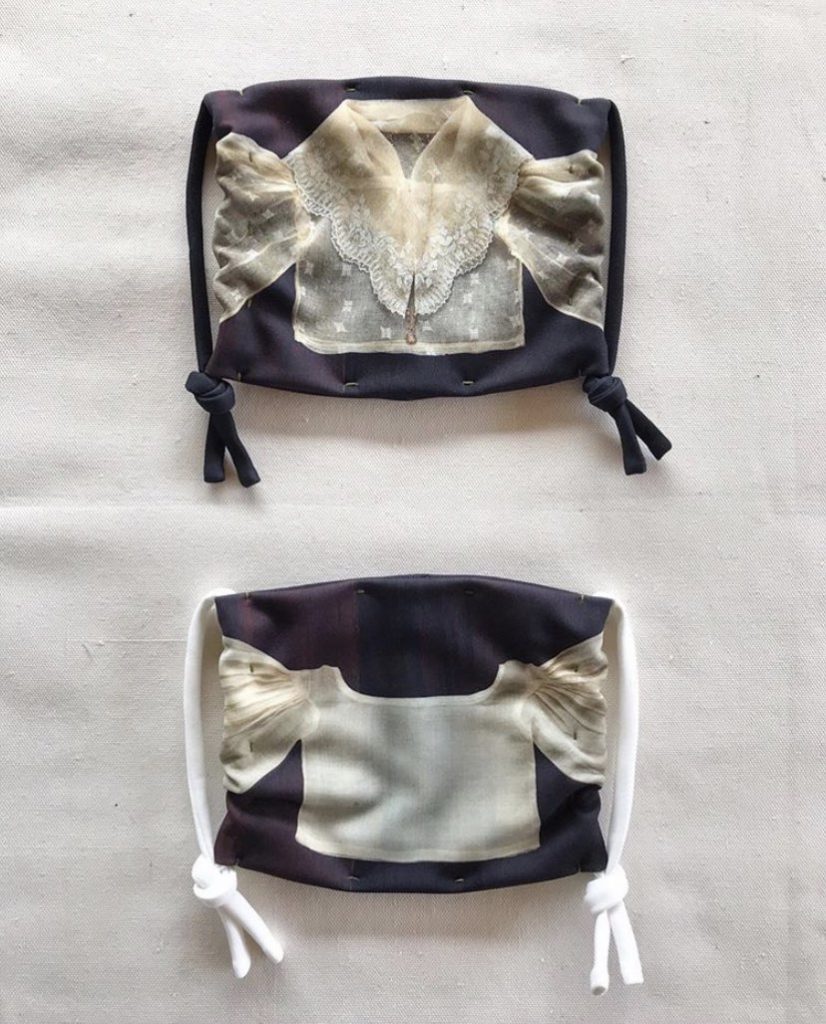 I'm obsessed with Jo Ann Bitagcol's photo-print vintage terno facemask! 
I also have a growing stoneware collection of plates, mugs and decor from different IG shops, vintage shops and Japan surplus. 
[READ: "Mine, Next:" 11 IG shops for vintage tableware, home decor and ceramic hunting]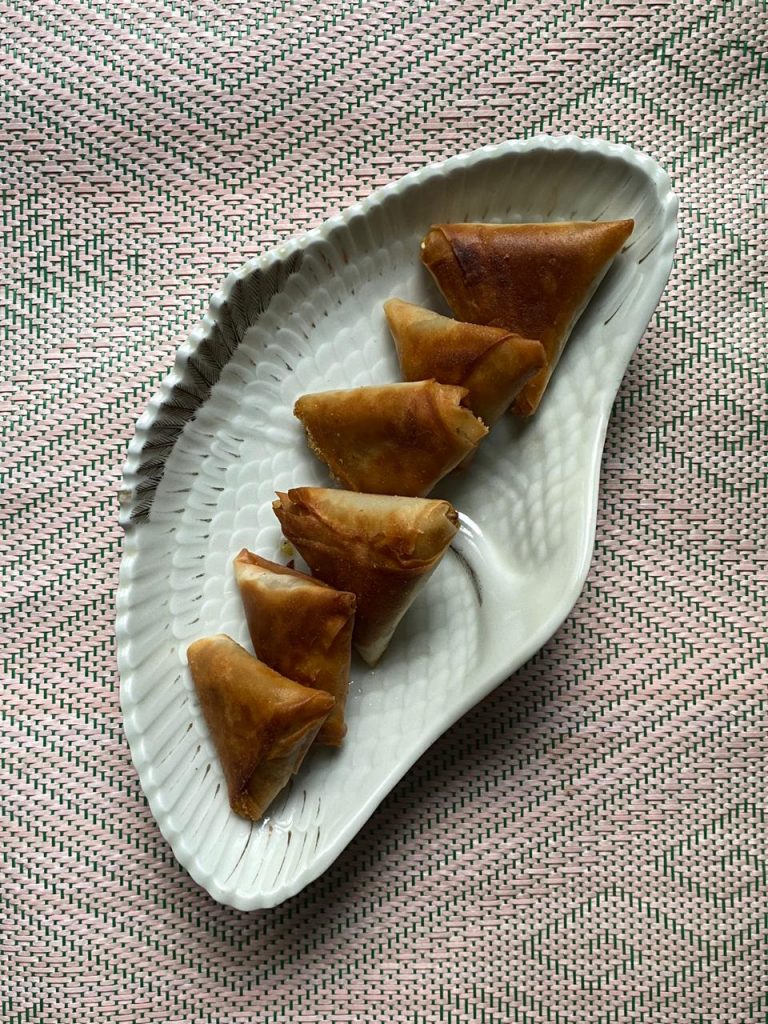 My current favorite is this crane ceramic platter. Samosas, anyone?
My second fave is this handmade ceramic coffee pour over set by Jeng Cabrera of Bijin Craft.
Being happy has a lot to do with your environment. How do you ensure you're in a conducive space working from home?
[READ: Heads up, these common house plants may be toxic to your pets]
I spruced up my WFH setup by incorporating more plants and greenery. Plants provide a nice visual distraction, good air circulation, fresh and cozy feeling. My dog, Tapa, agrees.
Get more stories like this by subscribing to our weekly newsletter here.
Read more:
What's making me happy: an Aeropress, scented candles and a murder mystery musical
What's making me happy: Vintage PE shorts, a robot vacuum and old Swedish plates
What's making me happy: Erotic glasses, minimalist furniture and flowers preserved in acrylic
TAGS: coffee concrete nimu muallam online shopping ceramic Plants running stoneware whats making us happy