Add to cart: These kitchen appliances that do more than one job
The best part is that these don't even take up a lot of space in your kitchen
Aug 14, 2020
You may have seen all your friends get into their quarantine cooking projects and want to join in, but you haven't quite figured out what kind of appliances you need to get (or if you have space on your countertop for it). Instead of shelling out money for a big appliance that may not let you try out all the cooking techniques you've been eyeing, you can always get ones that are compact and have more than one gadget built in.
So, if you're in the market for new cooking equipment, we've scoured the internet in advance and put together a list for you to consider.
OEM 4-in-1 Multifunctional Cooker
Available on Lazada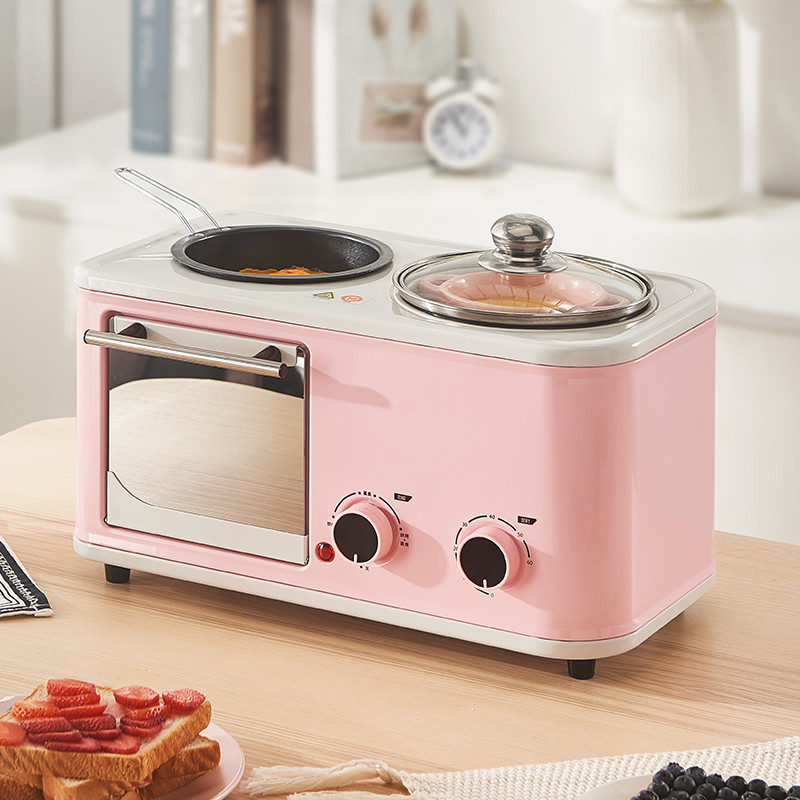 One of the first miniature and multifunctional appliances to make rounds on the internet was this four-in-one cooker from OEM. This cooker is built-in with a non-stick frying pan, a pot and an oven with two tiers.
Sonifer 3-in-1 Breakfast Making Machine
Available on Lazada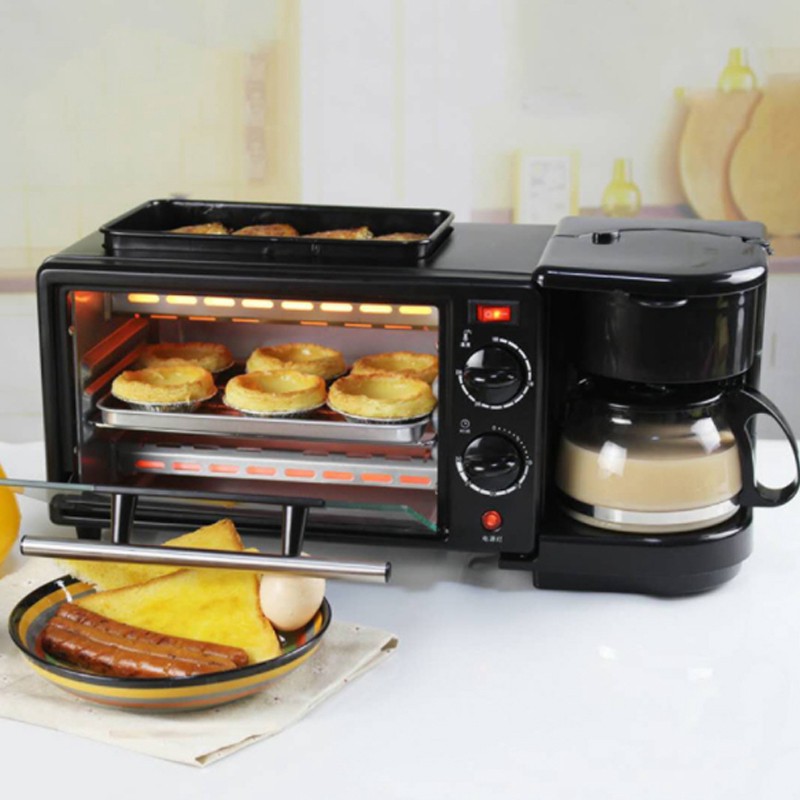 Want a freshly-cooked breakfast but don't have enough time in the morning? Get yourself an electric breakfast machine. This cooker from Sonifer is built with a frying pan, an oven toaster and a coffee maker.
Goodlines Breakfast Maker: 4 in 1 Toaster
Available on Goodlines PH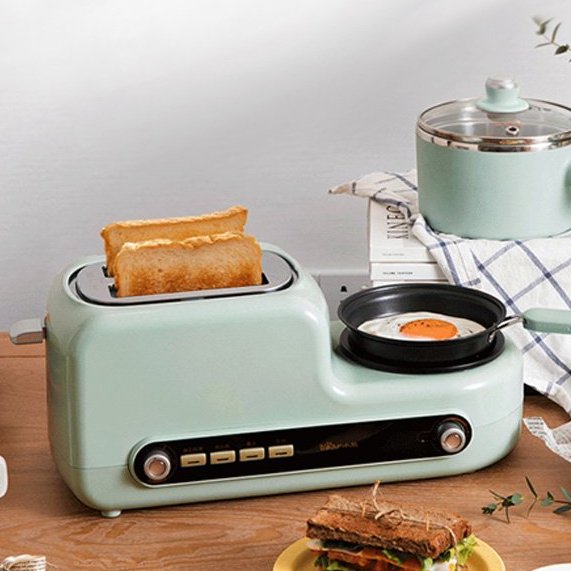 If you're someone who wants to have toast in the morning, there's another breakfast maker option out there. This pastel-colored appliance is built-in with four cookers: a toaster, frying pan, steamer and boiler.
Bear Electric barbeque hotpot and grilling pan
Available on Lazada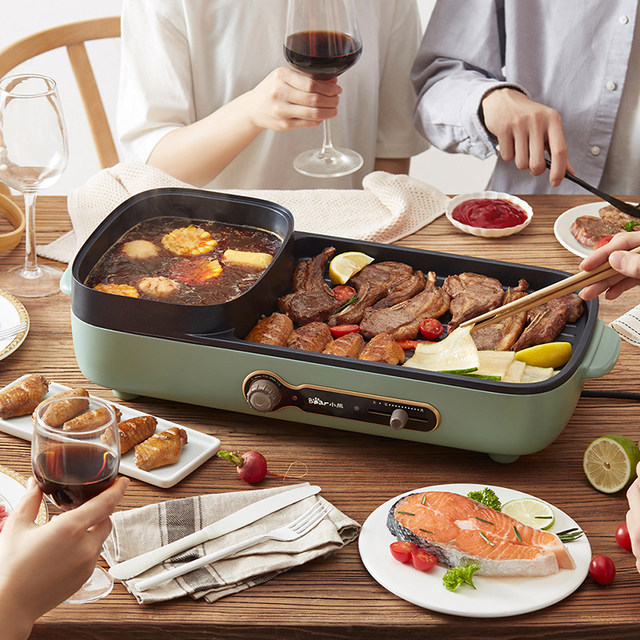 Can't decide between hotpot or samgyupsal? This smokeless grill with an electric hotpot will let you do both. The best part is that these come with non-stick coating and can serve up from three to five people.
Morphy Richards Light Food Machine
Available on Lazada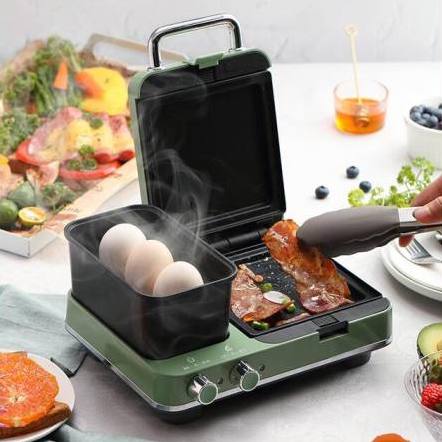 Whether you're looking to start eating lighter or just want to whip up snacks for yourself, there's a multifunctional device out there for you. This appliance comes with a sandwich press and a pot.
Header photos courtesy of Bear Electric Appliances and Morphy Richards
Get more stories like this by subscribing to our weekly newsletter here.
Read more:
Every quarantine food trend so far, explained
2 pro-ish pastry recipes for quarantine bakers tired of making the same thing
Start the morning right: 5 breakfast ideas to power you through the day
TAGS: appliance Bear Electric Goodlines kitchen appliance Morphy Richards multifunctional appliances nolisoli OEM Sonifer