This e-bike is the next pet-friendly item you should add to cart
Now might be the right time to invest in a bike that can accommodate both you and your pet
Aug 27, 2020
We hold our pets close to our hearts, so we can't help but get worried when they get sick. Especially with this erratic weather, it's hard to avoid sudden trips to the vet. You can't really tell when a pet emergency is going to happen, so it's best to be prepared for it all the time.
Among the complicated things about bringing your sick pet to the vet is transportation. Unless you have your own car, your options would be walking or taking public transportation. However, making your sick pet ride vehicles like buses and trains is probably not the best idea in the middle of a pandemic. That's why bicycles might just be your next viable option.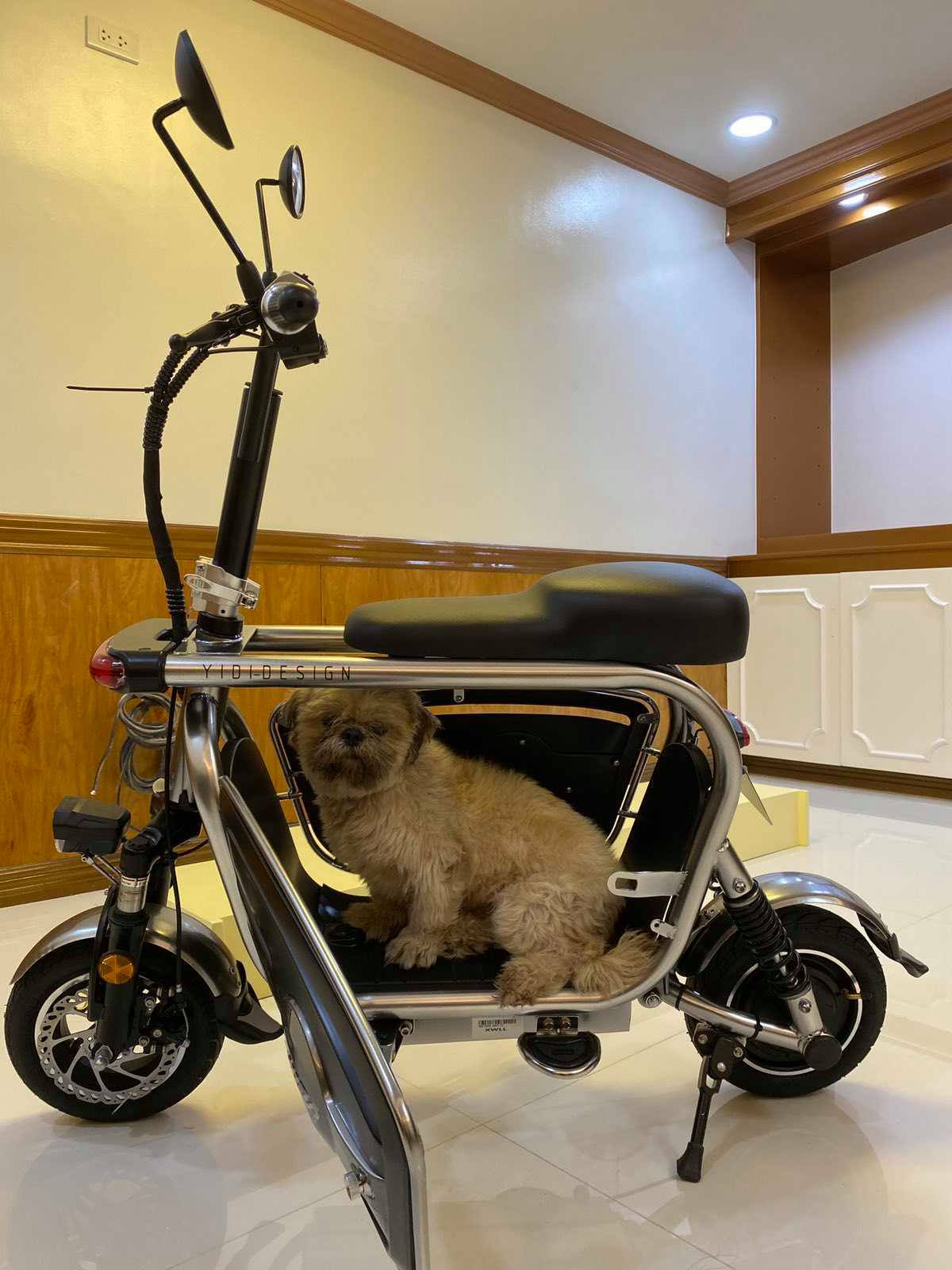 Following the community quarantines, Metro Manila saw a shift to slowly being more bike-friendly. Different establishments and even all train stations have installed bike racks which riders can use for free. Last Aug. 19, the Department of Transportation also said that they are seeking a budget allocation for their proposed metro-wide bicycle lane project.
With this, it might be just the right time to invest in a bike that can accommodate both you and your pet. Regular bikes will still make you need a basket or carrier to put your pets in, but the Yidi e-bikes already have a built-in compartment that ensures a secure ride for your doggo or feline friend.
This innovative bike has a special carrier that can fit small cats and dogs (sorry, it might not be able to fit your huge Labrador just yet) located right under the bike seat. It has high-strength shock absorption, which makes it able to handle complex road conditions (aka those road humps and random bumps). The Yidi e-bike also makes sure that your pet doesn't fall off during the ride by having a gate you can securely lock.
These e-bikes are available for P34,000. However, you can get P2,000 off if you purchase your unit until  Aug. 31. To order, message Yidi e-bikes on Facebook or contact 0906-4094367.
Original photo for header image from Yidi e-bikes
Get more stories like this by subscribing to our weekly newsletter here.
Read more:
Vet clinics in Metro Manila that are still open for your pets during lockdown
This online vet consultation group will help your pets survive the lockdown
Running out of pet supplies during the lockdown? This online pet shop is doing deliveries
TAGS: bike dog-friendly e-bike e-bike metro manila e-bike pet e-bike pet-friendly bike pet-friendly e-bike yidi e-bike