She may be the last maker of this traditional Kapampangan pastry. Here's how she does it
Atching Lillian Borromeo rekindles the dying tradition of making heirloom Kapampangan delicacies and makes it available outside Pampanga through an IG shop
Sep 11, 2020
In a time where just about any baking equipment can be purchased with a single click on a smartphone, Atching Lillian Borromeo may be the last person holding on to her specialized hand-carved molds. She uses them to make heirloom recipes that are so rare even from where they originated in Pampanga.
Ask any Kapampangan and they will know who Atching Lillian is almost without fail. After all, she is a trailblazing culinary historian who's keeping traditional Kapampangan culinary heritage alive.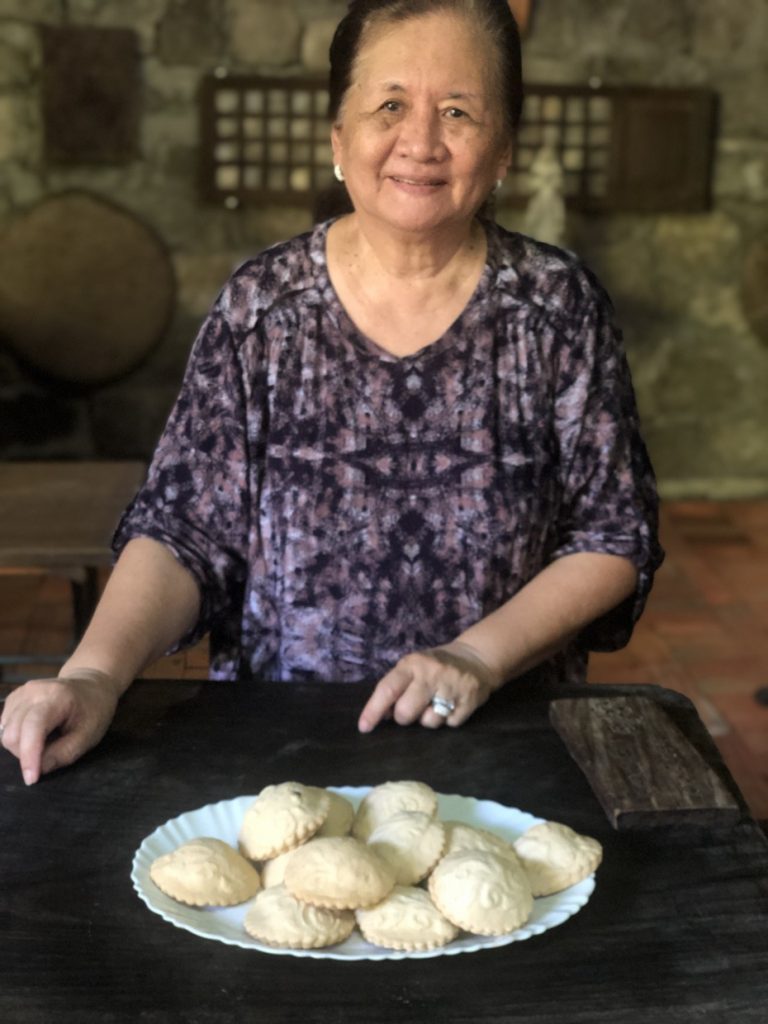 Her insistence in using old ways of preparing food is unrivaled even in a place where many culinary influences are supposed to have taken root. She, for example, sticks to her own guts—measuring cups be damned—when making her Dulce Prenda, a pastry with the exterior of a molded San Nicolas cookie and a filling of sweetened kundol or wintermelon.
But that might also be a trait that can be attributed to her cooking know-how and her intensive knowledge of Kapampangan cuisine to begin with. For those wary that her knowledge must be preserved at all costs, she'd already done it. In 2011, she wrote a book called "Atching Lillian's Heirloom Recipes: Romancing the Past Through Traditional Calutung Capampangan," where most of her prized recipes are safeguarded.
It also helps that she doesn't shy away from publicity, whether for a newspaper feature or a television appearance. We are lucky to have been graced by her presence—albeit only online—through an episode of our Instagram TV series Comfort Kitchen, where she shares her recipe for Dulce Prenda.
"Ang Dulce Prenda ay kino-consider natin na isa sa first fusion ng mga Kapampangan," she begins. Of course, she is referring to the marriage of Spanish and Chinese influences. The former heavily weighs on the region's cooking while the latter wields its influences in this instance, through the proliferation of the mung bean paste-filled pastry hopia.
Dulce Prenda in itself has been ingrained in the local custom of Pampanga. Its shell, the San Nicolas cookies are given away every 10th of September during the patron saint's feast. The recipe goes way back to the 16th century when the Augustian friars introduced it. Atching Lillian came from a line of home cooks who were making this special delicacy made with flour, cornstarch, coconut milk, egg yolks and butter.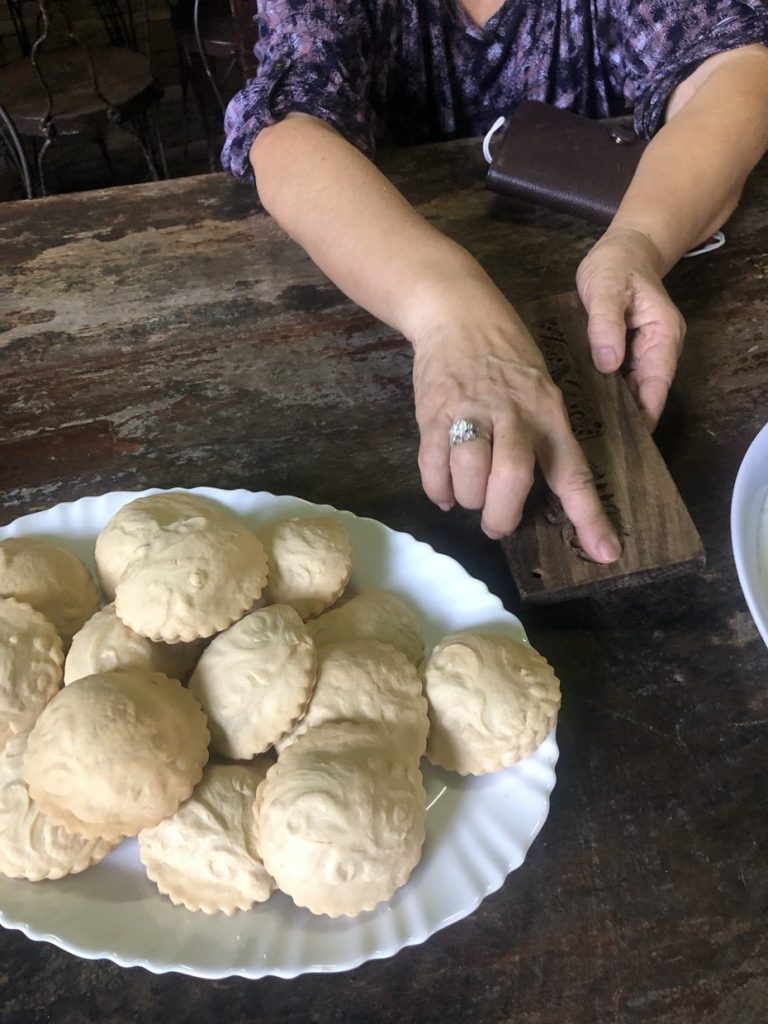 The filling, on the other hand, consists of boiled shredded wintermelon mixed with condensed milk and sugar, which needs to be made ahead of time and dry so it doesn't ruin the pastry when it is baked.
While we don't know of any online seller that has that specific wooden mold that Atching Lillian uses for this recipe, you can always order Dulce Prenda from her. Stylist Noel Manapat who hails from Candaba, Pampanga has put up an online food business named after his grandmothers, Carmen and Consorcia.
On their Instagram page, various Kapampangan delicacies are sold like Atching Lilian's baked goods and tamales, longganisa, a cured pork dish called pindang babi alongside condiments like buro and crab paste, all made by artisans from the region, who make this using heirloom recipes. Now, some Kapampangan flavors are just a DM away—no travel authority required.
Get more stories like this by subscribing to our weekly newsletter here.
Read more:
Halo-halo, maja blanca doughnuts draw 800-person waitlist in NY. How come we don't have them here?
The beach is out of reach but Miko Calo's kinilaw recipe can take us there
Boracay's Spicebird is coming to Manila next week and they will have delivery
TAGS: atching lillian borromeo carmen and consorcia community kitchen comfort kitchen dulce prenda heirloom recipe kapampangan cuisine noel manapat recipe san nicolas cookie