In the age of virtual learning, how do you find the right international school for your child? 
What school best fits your child's learning style? Keep an eye out for these three things
Sep 19, 2020
While most parents and students are in the process of adjusting to online learning for the rest of the school year, there may be families out there who are still looking for a school that suits their needs. 
A quick search may tell you everything you need to consider if you're looking for an ideal school pre-pandemic, but what about the things schools should offer now that students are learning online? Here are key points to keep in mind while you're school searching. 
Global learning environments
While the shift to online learning was prompted by social distancing measures, there are schools out there that foster communities through the right learning environments. Parents, then, should keep an eye out for schools that allow students to effectively collaborate with their classmates and work together with teachers to accomplish their goals.
Other schools achieve this by providing their students with a platform where they can communicate with fellow students and educators from a network of schools around the world.
Connections to future opportunities
At a time when we feel uncertain over the future, schools should be equipping students for global opportunities. One way of achieving this is through schools collaborating with institutions that let students utilize their skills on a bigger stage.
Nord Anglia International School Manila, for example, has collaborations with world-leading institutions like The Juilliard School, Massachusetts Institute of Technology and UNICEF for enhanced and unique learning opportunities available only for their students.
Personalized teaching methods—taken online
An important aspect to consider when you're looking into schools is if they foster personalized learning environments. This involves teachers working with students to set learning goals that develop their strengths and weaknesses and with parents to monitor their pace and utilize all the resources available to them.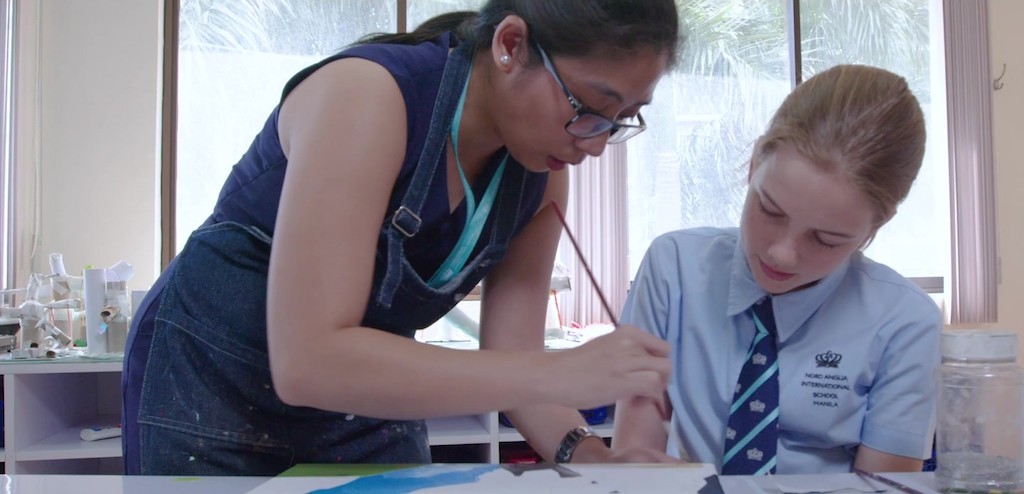 In the age of online learning, this could look like virtual school experiences that utilize blended learning methods—ones that encourage students to hone their skills in and out of virtual classrooms.
NAIS Manila's Virtual School Experience teaches students everything they need to know through lectures combined with hands-on activities like musical instrument lessons, science experiments, art projects and conversations in foreign languages. 
For more information on NAIS Manila, visit their website at www.naismanila.edu.ph or email them at [email protected]
Header and featured photos courtesy of Nord Anglia International School Manila
Get more stories like this by subscribing to our weekly newsletter here.
Read more:
What will tuition fees look like in the aftermath of COVID-19?
#AyudaPangEskwela makes sure that no student is left behind
Bookmark this: CHED's online portal has a thousand college course materials
TAGS: blended learning NAIS Manila nolisoli Nord Anglia International School Manila online class online learning school year 2020 virtual school virtual school experience