Reno Liver Spread, the FDA and what it means for your food business
The FDA has warned against buying Reno Liver Spread, but what does that mean for online food businesses?
Sep 17, 2020
If you think things can't get any weirder, you're definitely in for a surprise. Last night, the Food and Drug Administration (FDA) released a list of unregistered products consumers should refrain from purchasing, and the beloved Reno Liver Spread was number 1 on the list. According to the FDA press release, they never secured a Certificate of Product Registration (CPR). 
If the long-time liver spread's production and sale is unregulated, what does that mean for new food businesses online? These days, everyone and their mother is selling homemade longganisa, tapenade, sauces, dips and a host of other delicious products, but will the FDA have something to say about it? 
According to their website, one of the FDA's primary functions is to "establish safety or efficacy standards and quality measures for foods, drugs and devices and cosmetics and other health product[s]." 
So what needs to be registered with the FDA?
If you're selling ready-to-eat products like pastries, food bowls, party trays or tacos, there's no need to be alarmed. The products that need to be registered under the FDA are medicine, medical devices, cosmetics, toys, child care articles, veterinary products, pesticides and processed food.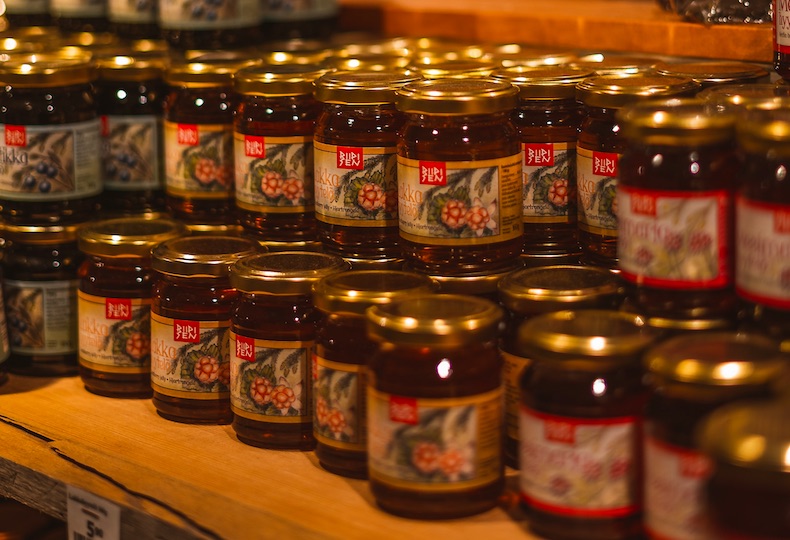 If you're importing products (via your tita's balikbayan box) en masse, you also need to clear them with the FDA before putting them up for sale. 
You're also supposed to renew your CPR every five years after the initial two year certificate has expired or if you've changed your formulation.
What can the FDA do to non-registered products? 
It's within the FDA's powers to issue cease and desist orders and sanctions to unregistered products. If you take a look at their website, they have an entire page dedicated to food advisories that contain products they strongly advise the general public against purchasing. 
The page includes mugshot-like photos of products and product descriptions under each set of images.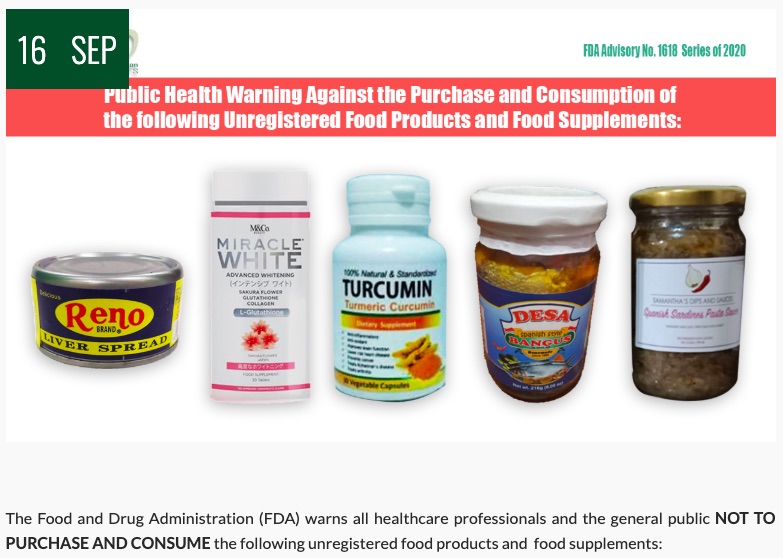 The advisories also state that "All concerned establishments are warned not to distribute, advertise, or sell the said violative food products until [Certificate of Product Registration] CPR are issued, otherwise, regulatory actions and sanctions shall be strictly pursued." They also work with LGUs, law enforcement agencies and other regulatory bodies to put a stop to the sale of unregistered products.
Should I register my business?
If you're thinking of taking your processed food business big, it's always better to be safe than sorry. The FDA has an online portal that will help you get started on the process. They also released a simplified version of the approval process for MSMEs to make it easier for them to register. 
Get more stories like this by subscribing to our weekly newsletter here.
Read more:
FDA warns against using these unregistered products
Make the most out of canned goods with these recipes
What to do with ayuda canned goods? Make cheesy corned beef muffins
TAGS: canned food FDA instagram business MSMEs online food business Reno Liver Spread