Online classes are daunting. In fact, students are still calling for an academic freeze because of problems like internet access and equipment (or the lack thereof) for the new mode of learning as well as concerns about mental health. However, most private schools have already started classes as early as July, while public schools are set to begin with flexible learning this October.
Among the first things we've thought of regarding online learning was "what about the younger kids?" Adjustment to this new system is different and more challenging for children in preschool and elementary, especially because learning leans towards "play- or project-based approaches" more at this point. Younger children are accustomed to playing with their classmates or doing recreational activities at school, and suddenly having to engage with just a screen at home instead is a huge shift in their learning environment.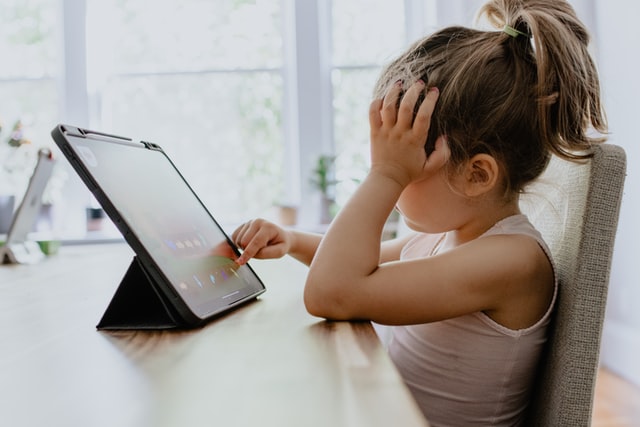 These children also require attention from an adult who would look over their tasks and ensure that they can follow with the modules and activities, unlike high school and college students who are more capable of independently studying. Of course, there's a limit to how their teachers can attend to them online—which leaves this task to their parents or companions at home.
Helping kids adjust mentally
Guada Belen, who works as a strategic communications head at her company, shares that she and her daughter in senior nursery have somehow adapted into the new system of learning approximately a month after classes started.
"A week into the start of classes, she's been taught how to mute her mic, how to turn the camera on and off and even to click links for their activities. However, the difficult part of this new way of learning is having to remind her to pay attention, that teacher can see her, that even if she is at home she still has to be presentable," says Belen.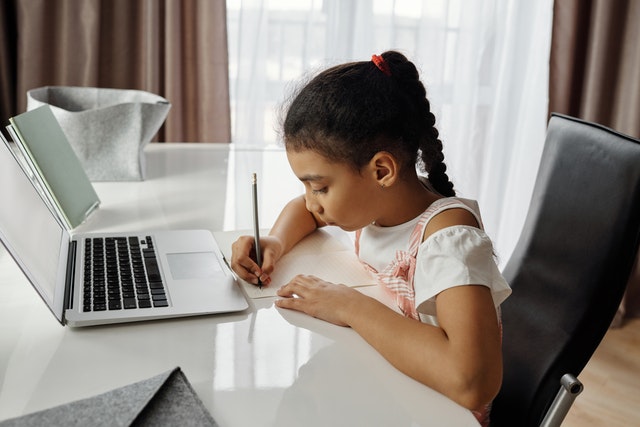 She did note that prior to the beginning of classes, she and her husband were worried about how their child would adjust to this new setting and "be able to focus in a place where she is free to play, run and express herself." Because of this, they paid ample attention to investing in the gadget that their daughter will use and a spot for her at home where she would not get distracted easily.
"Part of preparing our child for a totally different environment for learning is also letting her understand why it's going to be this way for a while and why it is so crucial to stay at home for now and all the rest. She was not taking it well at first because it is only her second year of schooling, where she was only starting to develop relationships with her friends," shares Belen, noting that outgoing children like hers are now left trying to figure out how "to develop meaningful relationships right from the screen."
Teaching the technicalities
Still adjusting to the new learning system with his wife, photographer Jar Concengco notes that supervising their nine-year-old son and four-year-old daughter during their online classes can be "quite hectic."
"Our son Diego, since he's older and can read, seems to have adapted quite well and really enjoys having his classes online. Our daughter Aurora, on the other hand, needs to be guided throughout the day since she's still learning how to read. So my wife or I need to be with her while she's going to class," he said.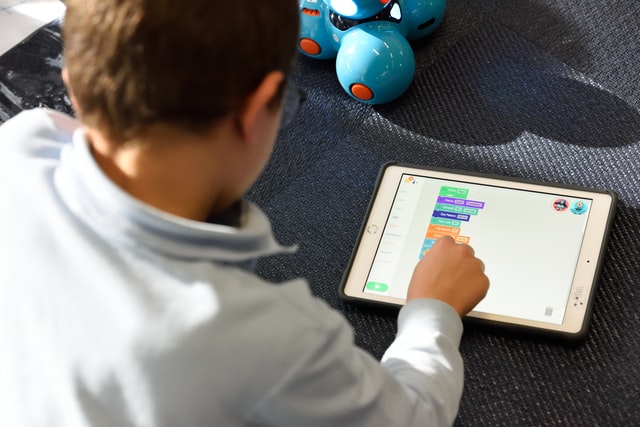 "Our biggest challenge was teaching our daughter how to use the laptop. She's a first grader so we tried to show her the basics without making it too overwhelming for her," adds Concengco.
Fostering a student-friendly space at home
Entrepreneur Elisa Yuvallos also mentions the designation of a learning space as preparations for her five-year-old son's shift to online classes as a kinder student. She notes that him staying updated with the COVID-19 situation made adapting to the new mode of learning easier, and what challenged them more was making sure that her son wouldn't be distracted by his younger brother during class.
For Fenny Branzuela, who runs a designs and crafts business in addition to looking after a nine-year-old daughter in grade four and a seven-year-old son in grade two, being hands-on with assisting children for online learning is basically like a full-time job.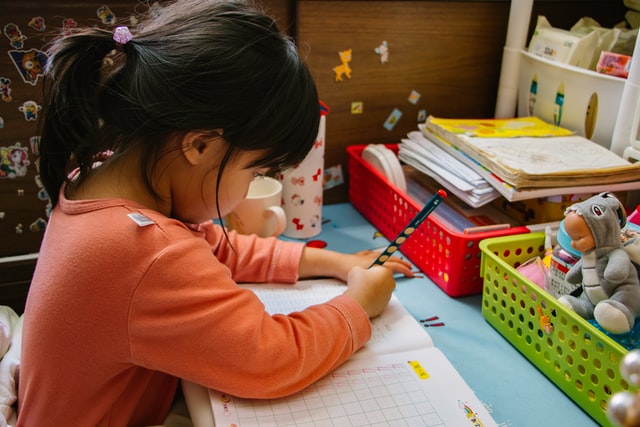 "What I find hard is the current online schooling setup which delivers one online-class-with-the-teacher per subject per week and then delivers the rest of the lessons as online modules and activities. This gives the bulk of teaching and making sure the kids are actually learning to the parents at home," says Branzuela. 
Putting parental duties first
Despite having jobs of their own, all three moms share that their mommy duties come first. 
"I basically put off accepting projects for both of my businesses since home lessons with my kids is my top priority and it basically takes up most of my waking time. Teaching two kids at the same time is no joke," says Branzuela.
Meanwhile, Yuvallos gets help from her son's nanny in supervising online classes during her work hours. Taking time off for the first week of her child's classes, she already made sure to train them "on how to use the computer, join online classes, scan documents and send emails" in case she's busy.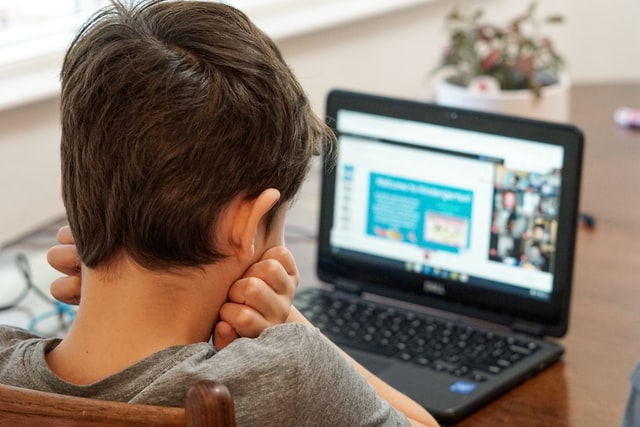 "Now, I just need to check their output at the end of the day. I also just take time off from work for parent-teacher chats and for special school activities that need parents' involvement," she shares.
Belen also notes that letting your child understand your work schedule and encouraging them to practice independence goes a long way. "I have to condition my child and tell her that 'Mama also needs to be in a meeting. You can really help mama by making sure you listen to the teacher because I'm also doing something that is needed right away.' For me, it really helps my kid when I point out how doing her part helps a lot," she says.
Some tips from the parents
"It's going to be difficult at first because there are many things that we need to learn how to navigate for our kids, especially when they are still so young. Though, I want other parents out there to know that they should not be afraid nor be ashamed to ask their bosses/colleagues to respect the time they are trying to give their children in guiding them during online classes, especially at this time where kids are put in an environment where they have to accept they cannot laugh, play, sing, dance with each other physically," says Belen.
Concengco also shares a quirky tip: "Although the teachers don't check, we noticed that if our children weren't wearing shoes and socks they would put their feet up the chair and be too comfortable. Wearing shoes and socks made a big difference in their behavior and they took the class more seriously."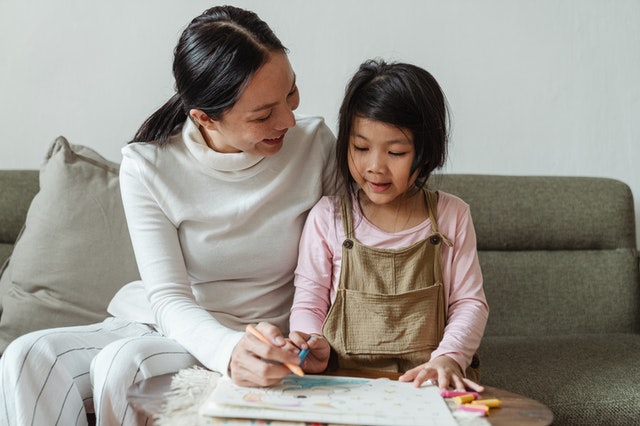 Yuvallos also reminds fellow parents to feel free in asking for help from the people around them, may it be family or fellow parents who are dealing with their children's online classes, too. "It would also be nice to have some mommy friends as your support group. Even just via Messenger, it means a lot to just chat or share your experiences and struggles with someone who is also going through the same thing," she says.
"For working parents who can't be as hands-on as they want to be with their child's online classes, don't feel guilty. Avoid the temptation of comparing yourself with others who stopped working to focus on tutoring their child. Accept that everyone's situation is different and choosing to work is definitely not loving or caring for your child any less," adds Yuvallos.
Branzuela also notes that parents should take this opportunity to tap into the advantages of the internet as well as view online learning as an opportunity to spend time with the children. "When in doubt, ask Google. Be prepared and just enjoy this special time you have with your kids. You will feel yourself happy dancing whenever your kids learn something new which you taught them yourself," she says.
After all, what's important is letting your child know that you are there for them during this whole journey. "It may seem little when I say it but when you see the impact on your child, you have to be there to remind them that there will be a day for sure when it will all be okay. You need to be there to assure that," says Belen.
Header photo by Grig Montegrande for Inquirer.net
Get more stories like this by subscribing to our weekly newsletter here.
Read more:
Take note: The new school year will now begin in October
This comic strip reveals the heart-breaking reality for low-income students as classes go online
'See you online, class': Learning continues for Filipino pupils on alternative platforms