It's time more of us learn to use Filipino Sign Language. Here's how
Here's how you can communicate with the deaf and hard of hearing community
Sep 24, 2020
Every now and then, a feel-good story about a person picking up a phrase or two in sign language to make someone deaf or hard of hearing feel better will pop up on my Facebook or Twitter feeds. 
One of these was the story of four-year-old Prince Joben Sumili, who went viral after posting a video tutorial on teaching the alphabet and the numbers through sign language—and later with a video message for the International Day of Sign Languages.
Hi Deaf Community We have celebration joins with International Day of Sign Languages today!! It is give within theme: "Sign Languages Are For Everyone!"Joben says "Happy International Day of Sign Languages. Applaused. I love you all! #pfd #pfdys #FilipinoSignLanguage #FSL #deafchild #deafkid #deaf #IWDEAF #IWD2020 #IDSignLanguages #IDSL #WFDYS #WFD #jobenfans

Posted by Joy Sumili on Wednesday, September 23, 2020
There are also viral stories that go like this—someone witnesses a deaf or hard of hearing employee struggle with their job or a customer who doesn't understand their plight, and then they get a customer who learns how to sign "hi" or "thank you" to make them feel a little better about their day.
The comments section on posts like these explain why it's important to learn sign language and respect people—but at the end of the day, nothing's really done about it.
And while I agree that these gestures are thoughtful and telling the stories of what deaf people go through every day is important, making an effort to communicate with the deaf community shouldn't just be limited to these instances. We've seen how deaf people struggle to get by in a world that doesn't accommodate them, shouldn't we be pushed to make things better for them?
Fortunately, there are small steps to ensure that we start building a world that takes the needs of the deaf and hard of hearing community into consideration—like teaching ourselves Filipino Sign Language (FSL). Here are some ways to get started: 
Watching video tutorials
One of the easiest ways to learn FSL is through video tutorials. Sign language communities and schools have been uploading resources to YouTube that teach people how to sign basic phrases, letters and numbers—they even have videos that explain the difference between the different kinds of sign language used.
Sign up for online classes
If you want a more hands-on approach to learning FSL, take up sign language classes. Qualified sign language tutors and groups have taken their classes online, meaning you can work towards sign language qualifications with other people—all from the comfort of your own home.
Deafed Training and Assessment Center
DLS-CSB School of Deaf Education and Applied Studies
Get portable study guides
After you've picked up the basics of FSL, what should you do next? Refresh your memory every now and then through sign language study guides you can download on your phone.
FSL Buddy
Available on Google Play Store and the App Store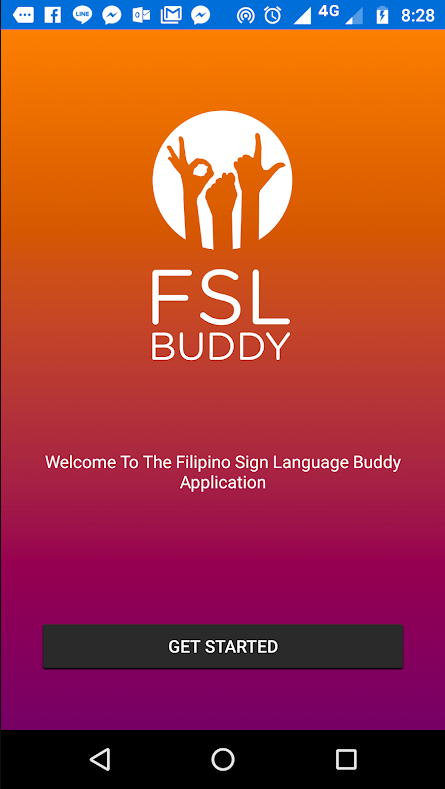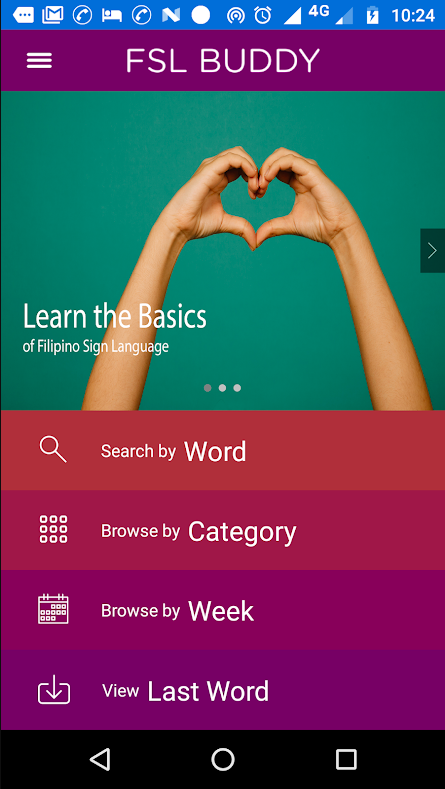 Developed by De La Salle-College of Saint Benilde, FSL Buddy is a learning companion app that features 200 signs for vocabulary covered in their immersive Filipino Sign Language Learning Program.
Filipino Sign Language
Available on Google Play Store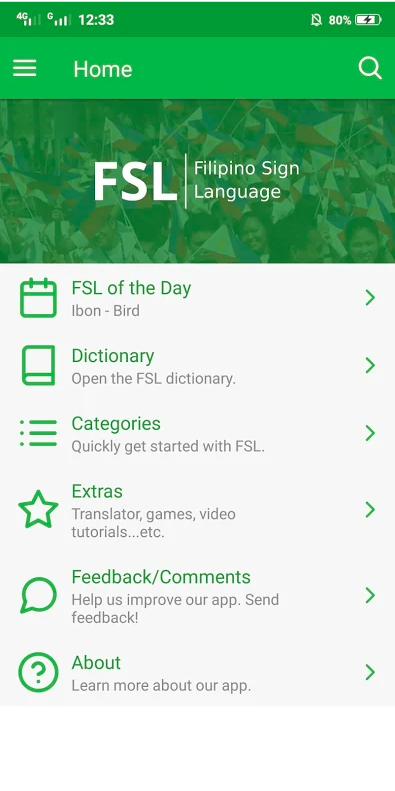 One of the first programs developed to help more people learn FSL, the app teaches its users to fingerspell letters, numbers and special characters. The Filipino Sign Language app also features a video of the national anthem signed using FSL.
sign
Header photo courtesy of Inquirer.net
Get more stories like this by subscribing to our weekly newsletter here.
Read more:
Everything you need to know about the deaf's experience of music in 12 minutes
Filipino Sign Language Act is now a law. Here's what we should expect
The way you think is shaped by the languages you know
TAGS: filipino sign language Filipino Sign Language app fsl FSL Buddy sign language sign language classes