Filipinos' affinity for umbrellas goes beyond monsoon season. Sure, it's pretty wet in this tropical country most of the year but even during summers, we wield this thing that dates back thousands of years ago. Some might find it odd but it makes sense to always pack one to protect us from the heat of the sun. 
Then again, during ancient times when this device was supposedly first made, umbrellas were actually used to shield us against harsh sunlight.
Fast forward to today,  this trusty companion now comes in a handy foldable version that you can stow safely inside your bag—when it's not wet from the rain. Otherwise, you have no choice but to leave it outside to dry along with other people's umbrellas, hoping that you'd still retrieve it on your way out.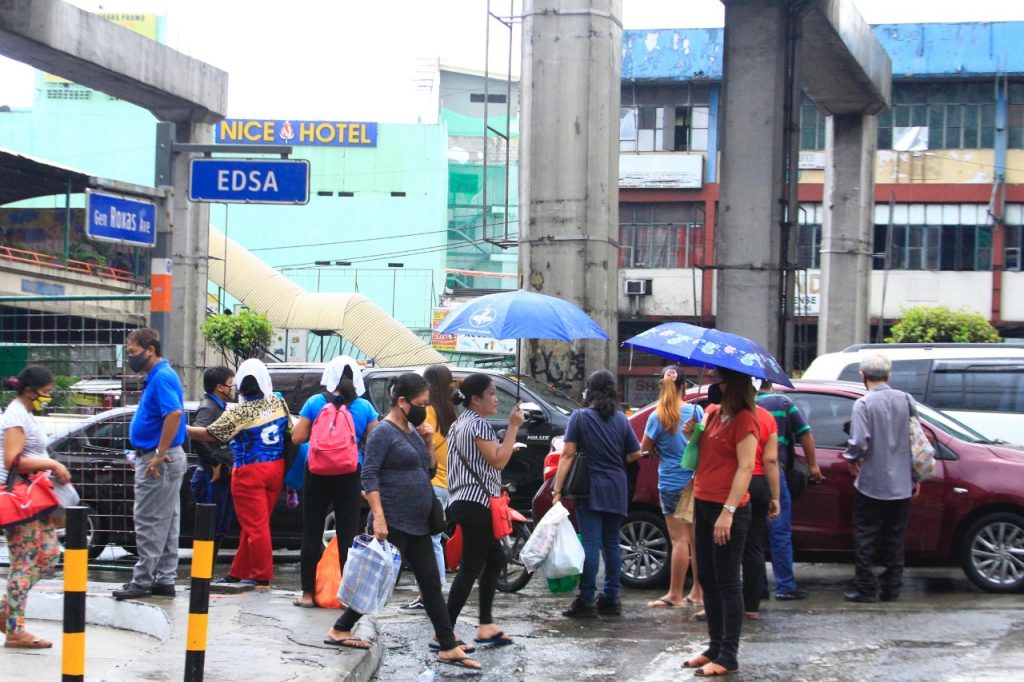 Of course, as Filipinos, we know the chances of getting your umbrella back from a drying rack is close to nil. Every rack is an umbrella Bermuda Triangle. So manufacturers now make them with easy-to-dry fabrics or wet bags so you don't have to leave it. 
[READ:
We need to talk about those plastic umbrella cases
]
The other problem is that most umbrellas in the market are flimsy. They can stand a heavy pour, no doubt—one or two maybe if you maintain it well and keep it in sight. But not the unforgiving winds that flip them like skirts on a windy day. 
An ideal umbrella that could last you through one or two typhoons costs around P400-P800. These are mechanical ones that open with the press of a button and are supposedly built with UV protection.
Cane versions offer more bang for buck. One recent discovery is a local umbrella brand called Kanlungan that sells such kind but done in solid maple wood from the handle to the shaft.
At P2,300, theirs already has a double durable canopy for extra protection from the elements. For a homegrown brand, Kanlungan's products are competitive to prevailing market favorites, as it also offers a three-month replacement warranty for any kind of manufacturing defect.
But outside of its functional durability, their classic umbrellas also have small features that, to borrow a TikTok cliche, just make sense. Instead of a Velcro closure, for example, theirs has a button and ring closure mechanism. I love Velcros but when lint piles up on either side, it is a pain to adhere together. 
For those who fear for this enviable umbrella's life, Kanlungan also has what can be considered an anti-theft feature: engraving. Since the handle is made of maple wood, you can have your name engraved on it, up to 18 characters (including spaces) for an additional P250. A small price to pay, if you ask me, compared to losing a two-grand umbrella.
But outside of old-school titas and dandy lolos, no one really carries that stick type anymore probably because it's a hassle to store. It can't fit in your bag so you'll have to carry it around. 
For those who don't mind and actually find it a pleasure to be tugging one in their arms (while minding other people in their way, of course), there are merits to choosing this over folding mechanical ones. In my opinion, as someone who has gone through many umbrellas in my lifetime, cane types are sturdier and can take a heavy wind whipping. This is probably because their frames are not compromised to make it compact.
Plus, most of these models are way bigger than personal folding rain devices that can barely decently fit a person. AND a stick umbrella can actually be used for self-defense. Not really sure if that is a fact, but I've seen enough action movies where it is utilized as such and these things do a pretty decent job in my opinion—until the bad guy pulls out a gun or a knife.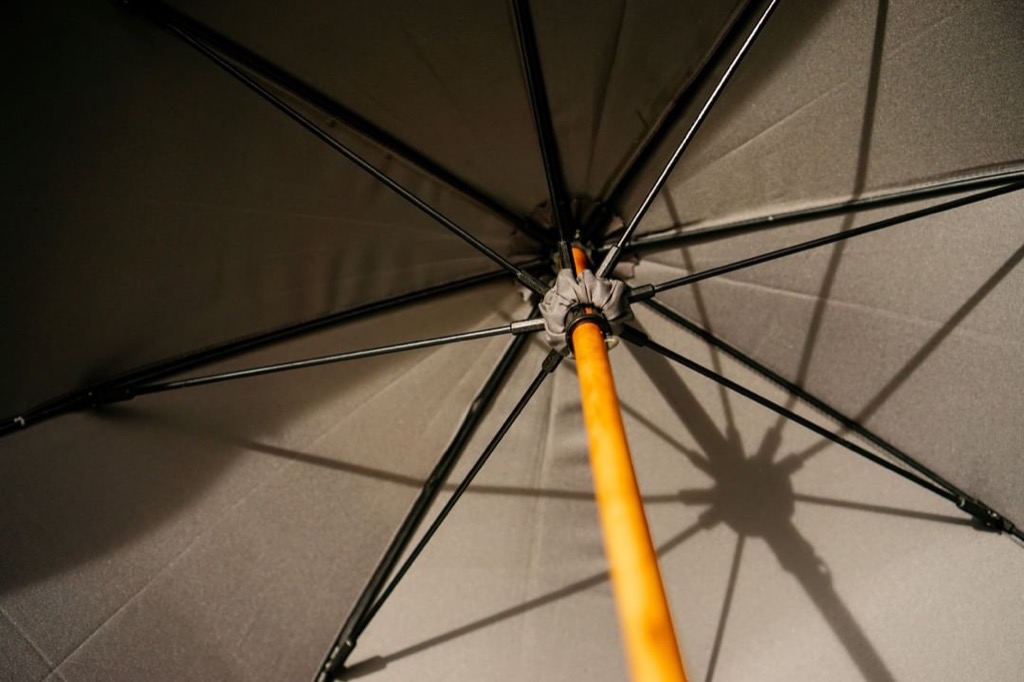 Now—this part is by no means backed by actual data—assuming you keep buying those flimsy P200 folding umbrellas every time there is a typhoon, and lose it (to negligence/theft or to "natural" wear) just as fast when the sun comes back up: 20 (average number of tropical cyclones the country experiences in a year) x P200 = P4,000/year. That's more than a third of what a minimum wage earner in Metro Manila makes in a month.
Considering that cost, it would make sense to invest in a sturdy umbrella that costs five to 10 times more than your usual buy but lasts just as long if not longer. That is if you can forgo upwards of P2,000 on a single purchase. 
If otherwise, and I totally understand if you set aside "luho" in this economy, I can sleep knowing I tried my best to persuade you all to make an informed choice. 
No, I won't get cuts from the sales this article inspired, unfortunately. But since you're here and you made it this far on a rant about stick umbrellas, I might as well give you—HA! You thought I have a discount code!—the link to their website where you can purchase one. kanlunganumbrellas.com
Photos courtesy of Kanlungan Umbrellas
Get more stories like this by subscribing to our weekly newsletter here.
Read more:
We need to talk about those plastic umbrella cases
Here's what you need to get ready for the rainy season
Why do rainy days make us feel sleepy?
Writer: CHRISTIAN SAN JOSE