Postponing 2022 elections? Nope, gov't officials disagree
A constitutional violation, "impossible" and "treason": What else can the idea of postponing the 2022 elections be called by gov't officials?
Sep 25, 2020
We can't even figure out how to properly handle the pandemic we're facing right now, but some seem to have their sights on a major national event taking place two years from now already.
On Sept. 24, House Deputy Majority Leader Mikey Arroyo raised the idea of postponing the 2022 national elections due to the pandemic while deliberating the proposed 2021 budget of the Commission on Elections (COMELEC).
This was met with criticism by netizens (including numerous celebrities), as well as quick disapproval from fellow government officials.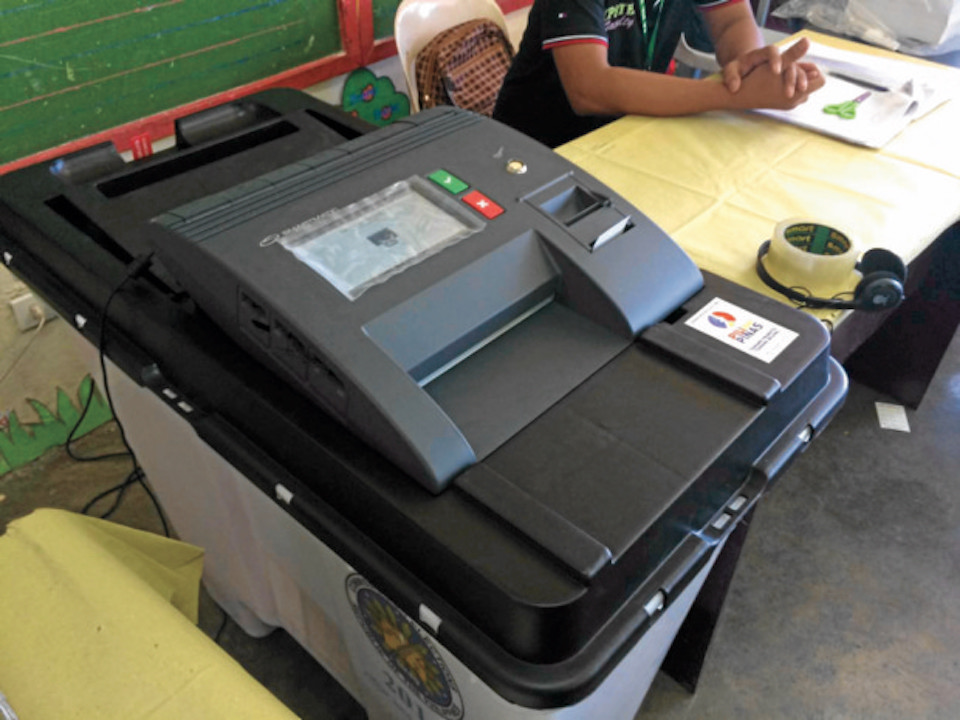 According to Senator Panfilo Lacson, postponing the elections would pose a "constitutional crisis" which is why the government clearly cannot do that. "June 30, 2022 'yung end of term, so kapag naantala 'yung proklamasyon, sinong uupo?" he said, adding that canceling or postponing the polls with an aim of extending the terms of currently elected officials is a clear constitutional violation.
Senate President Vicente Sotto III also voiced the same concern: "Who will hold over their positions? If not, who will appoint their replacements? The tenure of elected govt officials is fixed."
"You don't cancel elections for any reason. That's treason," wrote Foreign Affairs Secretary Teodoro Locsin Jr. in a tweet as well.
You don't cancel elections for any reason. That's treason. We are a democracy or a shet slave colony. Hold elections period. Those brave to stand in line & vote—even if only 12—decide the next President. Elections=democracy or Fuck U. You fucking shet. https://t.co/VHEIKRVTnR

— Teddy Locsin Jr. (@teddyboylocsin) September 24, 2020
"The postponement could be a prelude to the main objective of extending the terms of the members of Congress and the elected officials. That is not feasible," said Senator Franklin Drilon. He added that they will oppose the idea "vigorously in the Senate."
Former COMELEC commissioner Gregorio Larrazabal also expressed his opposition to this, noting that over 40 countries worldwide were able to hold elections this year despite the pandemic. 
"My God. If we can invite people to go to Roxas Boulevard to look at the dolomites and we can, by Oct. 1, we are already encouraging people to go to Boracay to take a vacation, if we can go to Boracay for vacation, why can't we go to the voting center to vote on election day?" said Larrazabal. Instead, the former COMELEC commissioner said that the government should focus on ensuring that people would be safe while voting in 2022.
[READ: Will the next elections reveal the turning tide of political opinions?]
Later on Sep. 25, Arroyo clarified that his thought of postponing elections was only a "safety net" that COMELEC should consider in case there is still no vaccine for COVID-19 by election period.
"Kung saka-sakali na sa 2022 ay itong ating pandemya ay hindi natin ma-control, at wala pang vaccine, at kung saka-sakali naman ay 'yung safety nets ng COMELEC sa tingin natin ay hindi sapat, isipin man lang na i-postpone muna 'yung election. Hindi ko sinabi na i-postpone kaagad," said Arroyo.
As of Sep. 16, 70 individuals and 62 groups from various sectors have signed a unity statement that calls for the continuation of the 2022 elections. In their answer to Arroyo's idea during the hearing, COMELEC also brushed off the possibility of postponing the elections. "Alam naman natin that this is a constitutional mandate at fixed yung nilagay," said commissioner Sheriff Abas.
Header photo from Inquirer.net
Get more stories like this by subscribing to our weekly newsletter here.
Read more:
This bill wants to increase politicians' allowable campaign spending. How will it affect elections?
No excuses: You have more than a year to register as a voter for 2022 elections
Spare trees from election campaign materials, environmental group urges COMELEC
TAGS: 2022 election postponement 2022 elections 2022 elections comelec 2022 philippine elections election 2022 mikey arroyo