We're about to get lost in ice cream heaven once again as The Lost Bread launches yet another exciting frozen treat collaboration. This time, the local ice cream brand is teaming up with chefs Kevin Villarica, Thirdy Dolarte, and Kevin Navoa of local restaurant Hapag and the internationally-awarded chocolate brand Auro to bring three new flavors that pay homage to classic local snacks.
Among these is a flavor that will satisfy those who had been craving street food during quarantine: Banana cue. This merienda was reimagined as a grilled banana ice cream served with cashew streusel and Auro's dark cacao nibs for a chunky and chocolatey taste.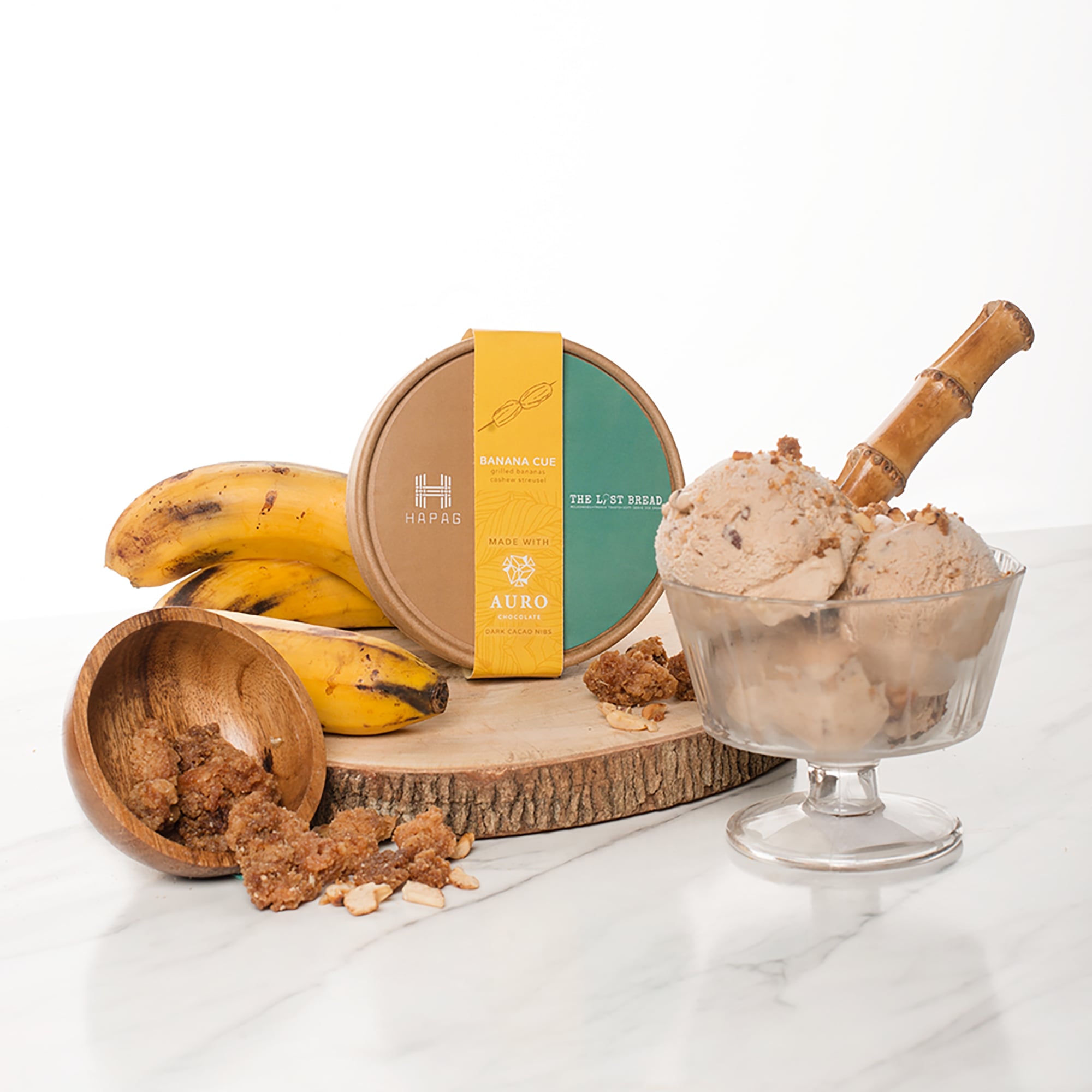 The three local food businesses are also serving a champorado-flavored ice cream, which is made of 100 percent Auro Chocolate Cacao Tablea mixed with black rice and palad brittle.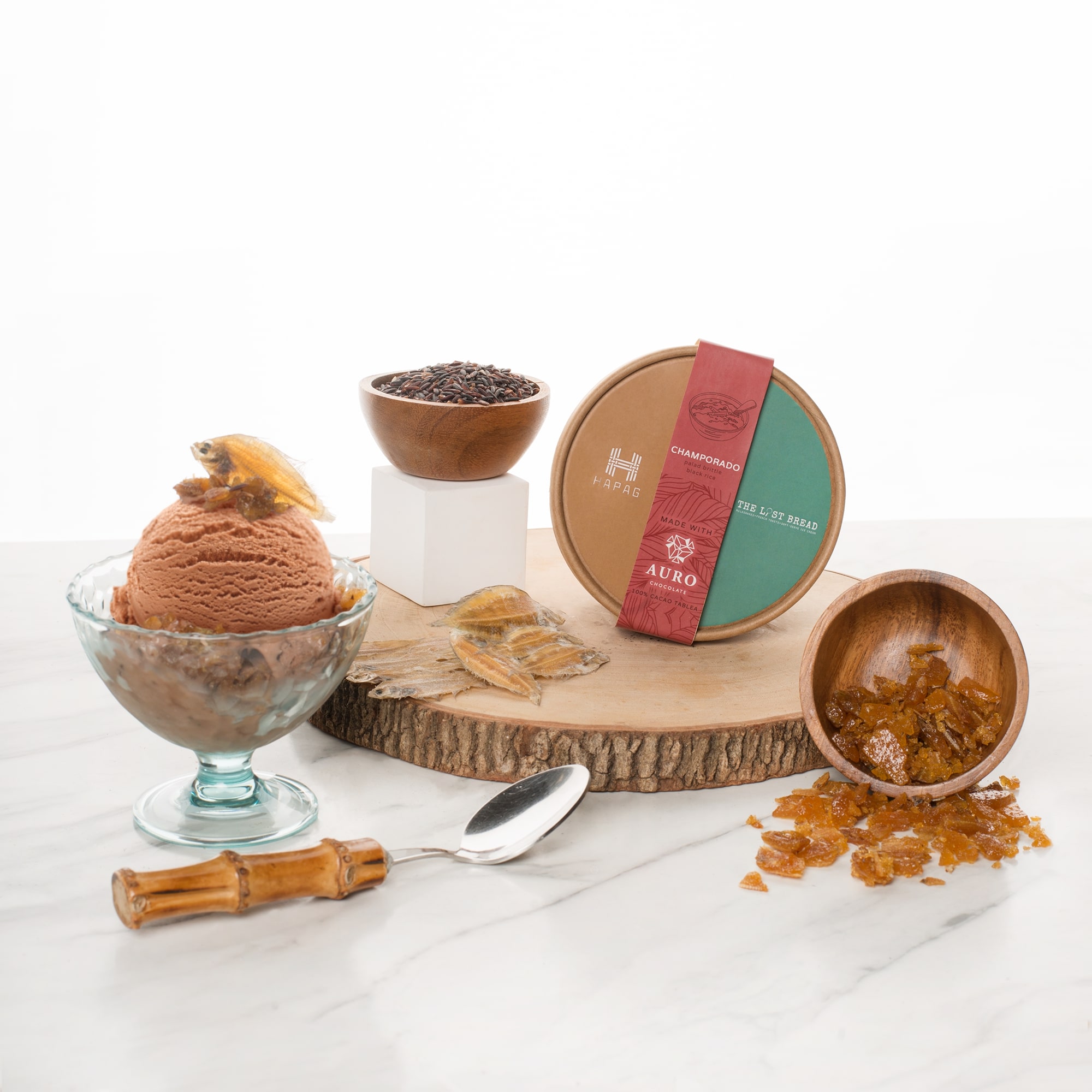 Lastly, the well-loved kakanin espasol completes the collection as it can now be enjoyed in a new frozen form. Hapag, The Lost Bread and Auro's collaboration transform the powdery kakanin's goodness into a toasted rice flavored ice cream with soft espasol bits and 32 percent Auro roasted white chocolate with cashew.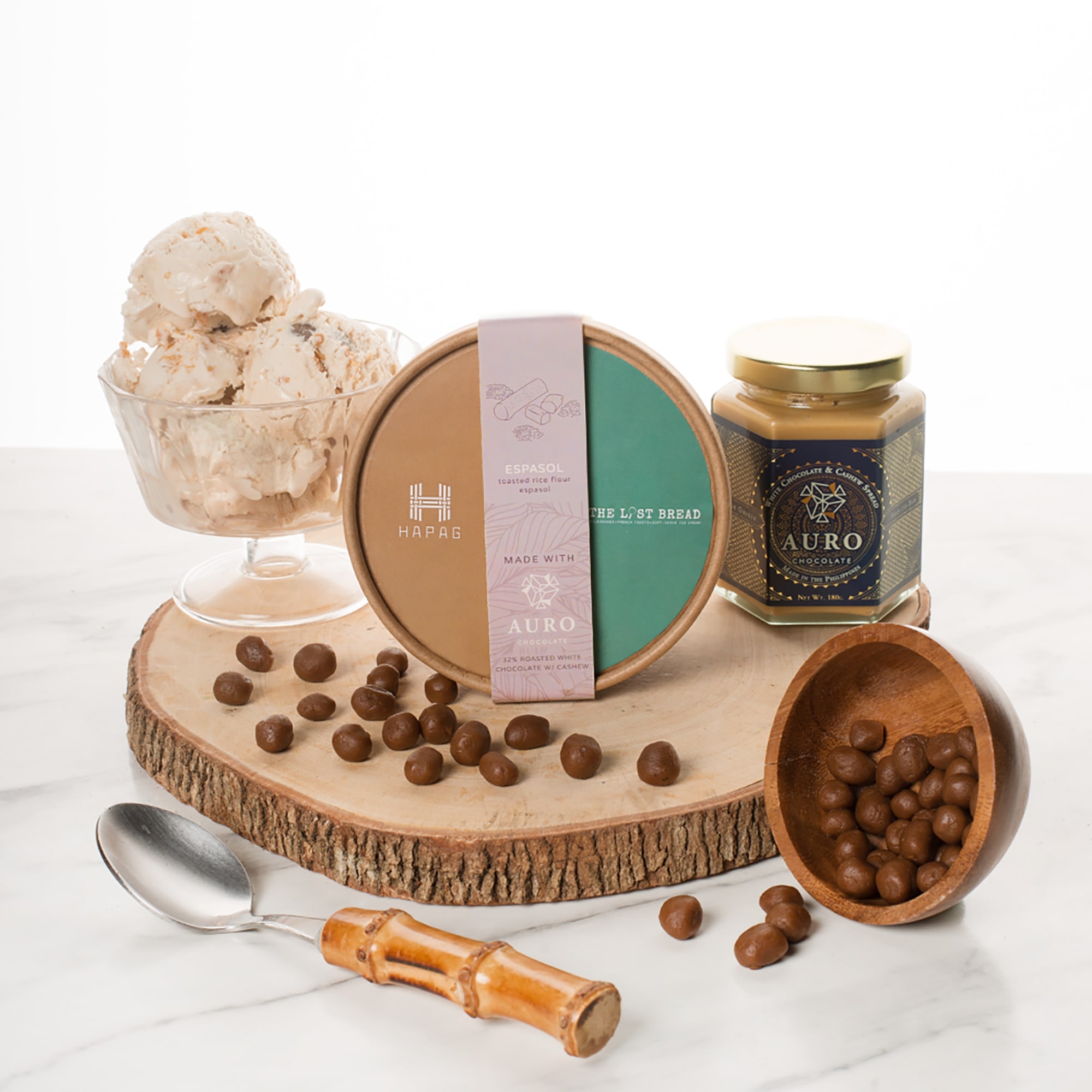 Each tub is available at 16 oz. for P450, but you can also purchase all three for P1,350—and as a bonus, the tubs will be packaged in a handcrafted bayong bag.
You can now order these local snack favorites turned into frozen treats through The Lost Bread's website. You can also message Hapag on Instagram to order.
Header photo courtesy of Hapag, The Lost Bread and Auro
Get more stories like this by subscribing to our weekly newsletter here.
Read more:
Peter's Butter Ball just got the ice cream treatment thanks to The Lost Bread and Arce Dairy
ICYMI, you can now binge on Haw Haw and Chocnut ice cream
Sili, sapin-sapin, mangga't suman ice cream flavors exist. Here's where to find them
Writer: YANN MAGCAMIT