Free PhilHealth swab testing for persons at-risk of COVID-19. How to know if you're eligible
PhilHealth will shoulder the cost of swab testing for senior citizens and at-risk persons based on the Department of Health's list—who are they?
Sep 30, 2020
While the Philippine Health Insurance Corporation (PhilHealth) is still reeling from an alleged corruption that led to the replacement of its chief, it is still committed to provide free swab tests to senior citizens and persons at-risk of contracting COVID-19.
[READ: Before it's buried in sand: PhilHealth corruption controversy and subsequent hashtag, explained]
According to PhilHealth spokesperson Rey Baleña, the agency has a COVID-19 testing package that will cover the cost of swab testing for individuals age 60 years old and above as well as people listed under the Department of Health (DOH)'s guidelines for at-risk persons.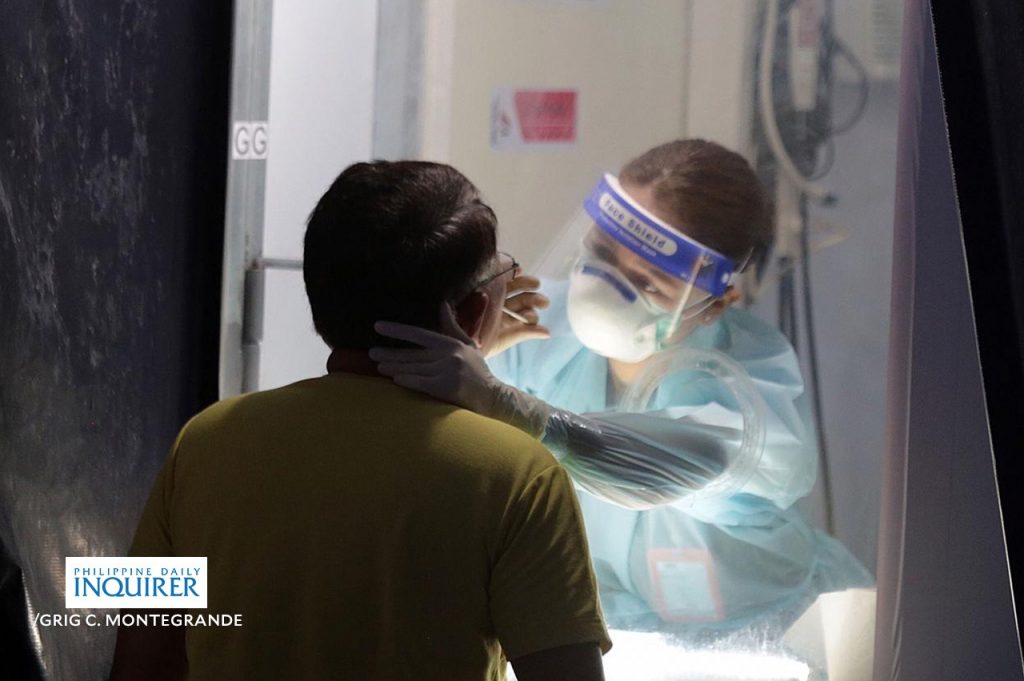 Based on guidelines released by the health department in June, the following individuals are considered at-risk and are eligible for testing, arranged from greatest to lowest need for testing: 
Patients or healthcare workers 

with severe/critical symptoms, and relevant history of travel or close contact; 

with mild symptoms, with relevant history of travel or close contact and who are considered vulnerable

with mild symptoms, and relevant history of travel or close contact;

with no symptoms but with relevant travel history and close contact;

Frontliners indirectly involved in healthcare provision in the response against COVID 19; and 

Other vulnerable patients

elders and those with pre-existing medical conditions and comorbidities

candidates for high-risk, elective surgical procedures, 

pregnant patients who shall be tested during the peripartum period

dialysis patients and immunocompromised patients with HIV, those undergoing chemotherapy or radiotherapy
Said individuals and senior citizens can avail of free swab testing at any of 105 PhilHealth-accredited laboratories around the country.
As of Sept. 21, PhilHealth's COVID-19 test benefits range from P901 to P3,409 depending on whether the test kits and processing are donated or purchased and carried out by private or government-run laboratories.
PhilHealth also offers a COVID-19 Community Isolation Benefit Package of a maximum of P22,449 for patients with mild and non-sensitive cases of COVID-19 who are in private and public community isolation units.
Header image courtesy of Sen. Dick Gordon/Philippine Red Cross
Get more stories like this by subscribing to our weekly newsletter here.
Read more:
Manila City offers free swab testing for market vendors, tricycle, pedicab and PUV drivers
A guide to all the Metro Manila LGUs offering free COVID-19 tests for their residents
PhilHealth's corruption controversy continues as Palace orders investigation
TAGS: at-risk covid-19 DOH free swab test philhealth senior citizen