Last week, the Department of Environment and Natural Resources (DENR) Undersecretary Benny Antiporda welcomed collaboration with the University of the Philippines Marine Science Institute (UPMSI) but only if it's free after the latter criticized Manila Bay's beautification efforts.
"Well, our office is open for them and I myself will offer them one of my tables, but please be sure that it will be for free because every time we consult them, we pay so much money that people don't know," USec Antiporda said.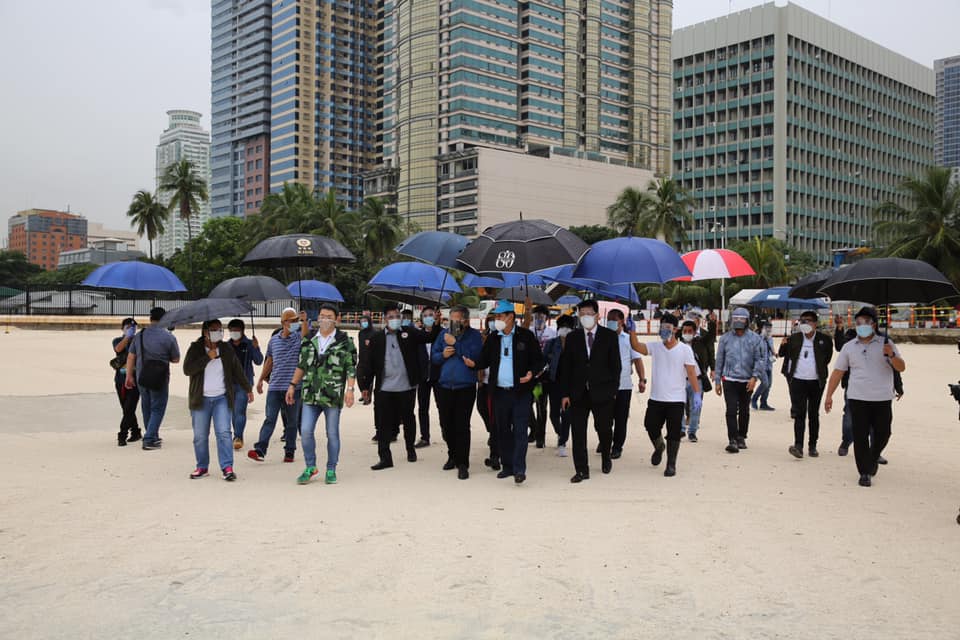 The environment undersecretary added it's because "every time we consult them, we pay so much money that people don't know." How much? Well, after a week, Antiporda has an answer based on his own "study:" P500 million since 2016.
He said in a new statement today, Oct. 14 that his agency paid half a billion in consultation fees "without infrastructure, without anything." He even called on the Commission on Audit to check out UP MSI for the said fees.
Antiporda went on to question why the institute criticizes the dolomite sand rehabilitation of Manila Bay, when they don't have the right to. "Tapos ngayon, gumagawa kami ng maganda, kailangan magbayad kami sa inyo? 'Wag naman. Hindi niyo karapatan batikusin ito dahil bayaran kayo. 'Yun lang po ang masasabi ko sa UP. Uulitin ko, bayaran kayo," he said.
"Ang UP po sa buong pagkaalam natin ay libre dapat yan, ano po? Bakit kayo naniningil sa gobyerno? Matapos kayong pag-aralin ng taumbayan, pagkatapos kayo maging scholar ng taumbayan, sisipsipin niyo ang dugo ng taumbayan sa dami ng kinuha niyong pondo?"
UPMSI has yet to react to this new comment by Antiporda. But yesterday, the institute put out a statement regarding the DENR undersecretary's question on the cost of service.
In their website, UPMSI clarified that the institute "provides the scientific advice and technical inputs of its experts for free, in accordance with UP's mandate as a national university."
The fees, Antiporda is talking about, the institute said, is spent on conducting field or laboratory research, adding that "some questions and problems cannot be addressed without conducting research in the field or laboratory experiments so as to come up with science-based answers or to develop local capabilities.
"The costs of scientific research and investigation, from the use of laboratories and research equipment and facilities, to support for research assistants, should be, as they actually are shouldered by the clients, as the UPMSI is not a line agency in the government's executive branch."
Antiporda made the comment when asked about UPMSI's suggestion to plant mangroves instead of covering the shore with dolomite sand. The agency has since turned down that recommendation, saying they will destroy the landscape, adding that mangroves can't survive in Manila Bay.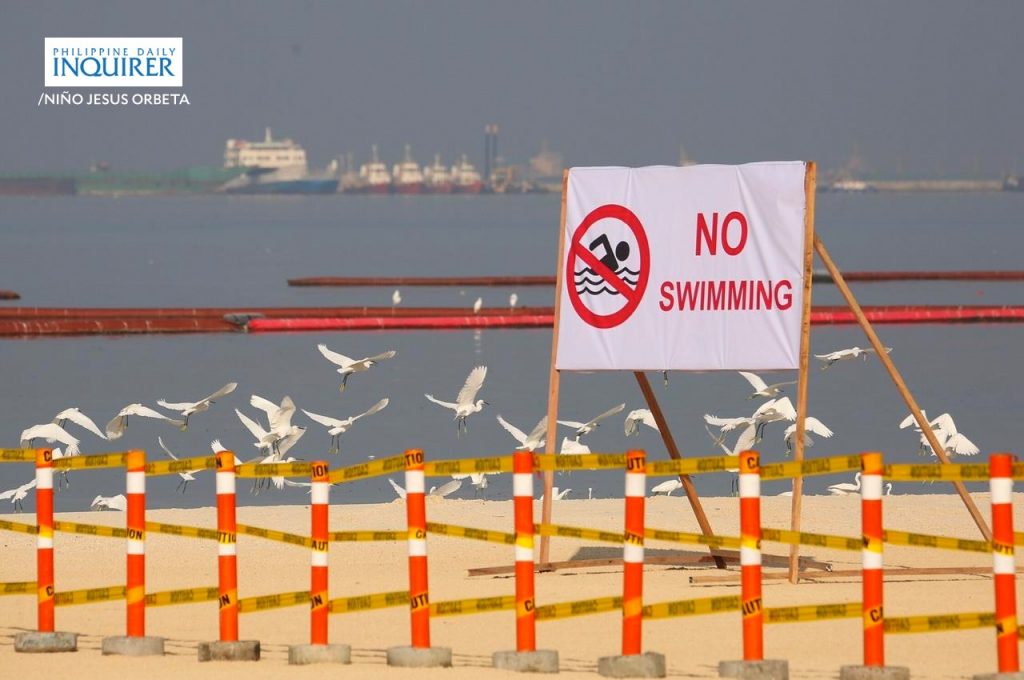 He also went on to blast criticisms that they were not consulting with experts like scientists from UPMSI. "Telling us again na hindi kami nag-consult sa mga experts (we do not consult with experts), that's very unfair, all of the people here in DENR, were being paid because of our expertise," he said. 
Header photo screencaptured from PTV's Facebook stream and DENR Facebook page
Get more stories like this by subscribing to our weekly newsletter here.
Read more:
Manila Bay's new, pristine 'white sand' can do some serious ecological damage
The potential health hazards of Manila Bay's 'white sand', as explained by DOH