Working from home, looking after children, doing household chores—our "new normal" busy schedules sometimes leave us with no more time to cook hearty meals. Thank goodness for restaurant takeouts and delivery, which let us put food for our family on the table despite all the tasks we're juggling. Aside from this offered convenience of being just a click or phone call away, getting takeout food is helping restaurants and food businesses stay afloat during the pandemic. 
However, this means we are in less control of what ingredients go in our food and how it is cooked. Restaurant meals, particularly fast food, tend to have more sodium, calories and saturated and trans fats than home-cooked dishes. But fret not—because here are some things you can do to keep a healthy diet with restaurant takeout food.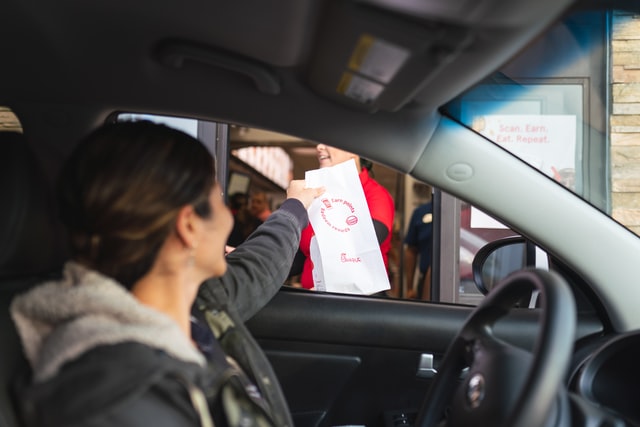 Order family meals
When you order food from restaurants, do you go for single servings or family meals? Well, if you're trying to eat healthier, it's better to pick the latter. Not only is it often cheaper to get more food by doing so, but it also allows you a better variety for balancing your meal.
"Eating family-style gives you the choice to balance your plate with a good ratio of protein, carbs, and veggies, and allows you to choose your portion sizes," says Country Doctor Community Health Centers dietitian Casey McCoy.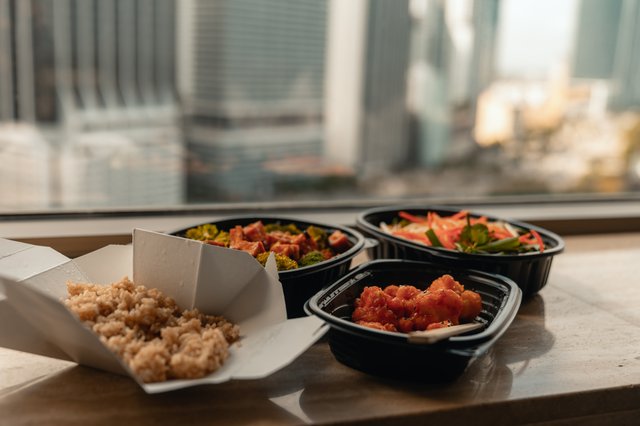 Ratio your food
With that said, an effective way to make your restaurant takeout healthier is by making proportions based on food types. In 2019, DOST-Food and Nutrition Research Institute (FNRI) and Department of Health teamed up with the World Health Organization to introduce "Pinggang Pinoy." This is a food guide that shows the recommended proportion by food groups in every meal for Filipinos.
An ingenious trick to achieve this is by making sure that you don't eat straight from the takeout container. Serve it on plates just like home-cooked meals so that you can see and compare the amount and ratio of food you're going to consume.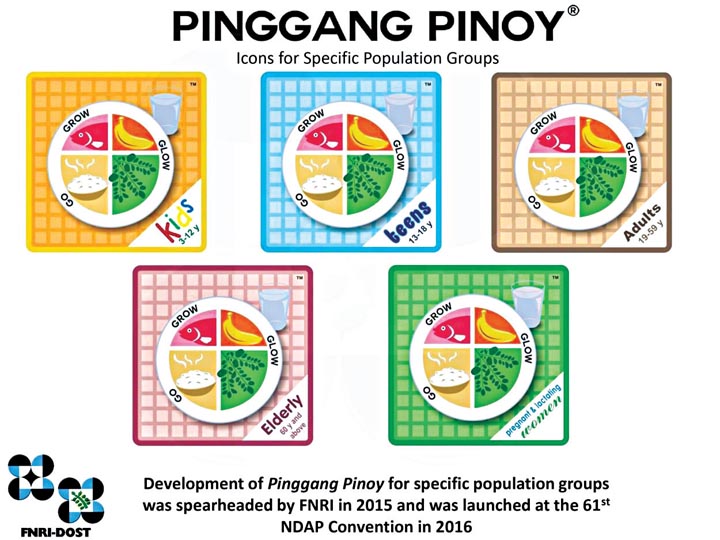 Skimp on sauce and salt
A good number of takeout food depend on sauce to give them flavor. Unfortunately, these can contain a surprising amount of fat, sugar and salt, especially ready-made ones. That's why among the tips for getting healthier takeouts is making sure that your dish isn't slathered in sauce so that you can adjust how much of it goes in your meal. A way to do this is asking for less sauce, or for them to serve it separately on the side, when you order from restaurants.
I've personally been doing this since my college days whenever I order from fast food restaurants. In addition to sauce, I also ask for food like French fries to be unsalted so that I can control the amount of sodium that it has whenever I get takeouts.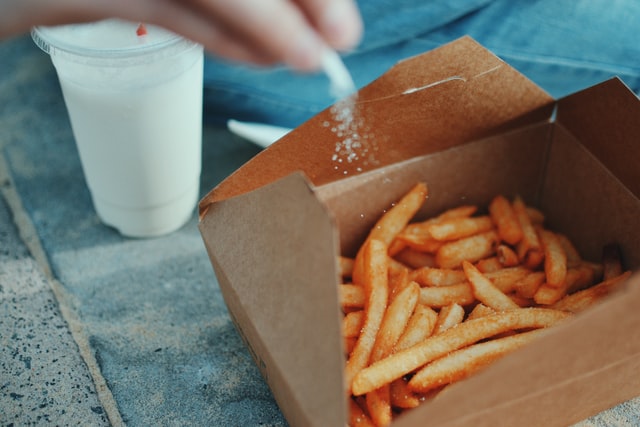 Go for non-fried food
Yes, we know that most takeout food are offered fried, that's why they're often tagged as unhealthy. But if my siomai runs have taught me anything, it's that you have the option to get your takeout food cooked in a non-fried way most of the time. Go for meals that are grilled, steamed, baked or roasted instead to avoid the extra fat and calories from fried food. Aside from meat, you can also do this for food with shells (think: tacos and lumpia.)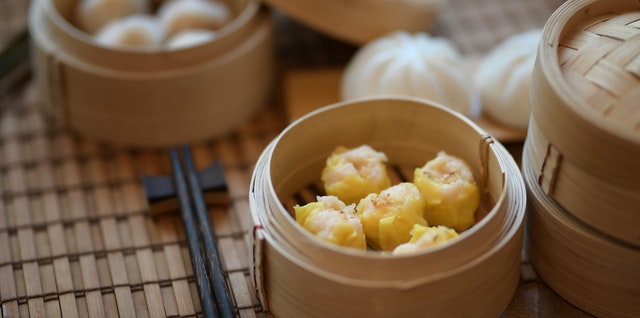 Don't shy away from asking and customizing
One thing that I learned in college: Asking what's in your food goes a long way. Through this, you can avoid certain ingredients especially if you have allergies or your diet only allows you specific kinds of food. Some restaurants will even comply with your requests for less oil or butter, while some may let you go for fat-free or whole grain food. If they only allow you to remove certain ingredients, you can also always customize your meal by substituting it after with what's in your own kitchen.
Header photo by Toa Heftiba on Unsplash
Get more stories like this by subscribing to our weekly newsletter here.
Read more:
Stale and soggy takeout is a thing of the past if you're ordering from these restaurants
How to reheat leftovers to make it seem like it's fresh out the kitchen
From Mang Larry's to Bulilit Kitchen, here are some street food places that are open for takeout or delivery