There are many benefits to keeping houseplants—the most obvious one being that they liven up the room with their bright foliage. They also literally make a space habitable by filtering the air. Some studies even attribute a sense of well-being to the presence of plants.
But here's one you probably didn't know much less consider: some of the plants you keep as company are actually edible. This is the very reason why people from ancient times care for domesticated flora in the first place and why your parents insist on not throwing away kangkong stems after you've plucked its leaves for sinigang.
The Philippines Native Plants Conservation Society, Inc. (PNPCSI), which consists of advocates for the appreciation, study and conservation of all Philippine native plant species and their habitats, recently held a webinar on some edible native and even endemic plant species.
On their promotional poster for the webinar called "Delectably Native," a recipe for fish tinola using Asplenium nidus or bird's nest fern is even listed. It calls for young leaves with shaft or rachis removed, which is added a few minutes before the fish is done just to soften it a bit.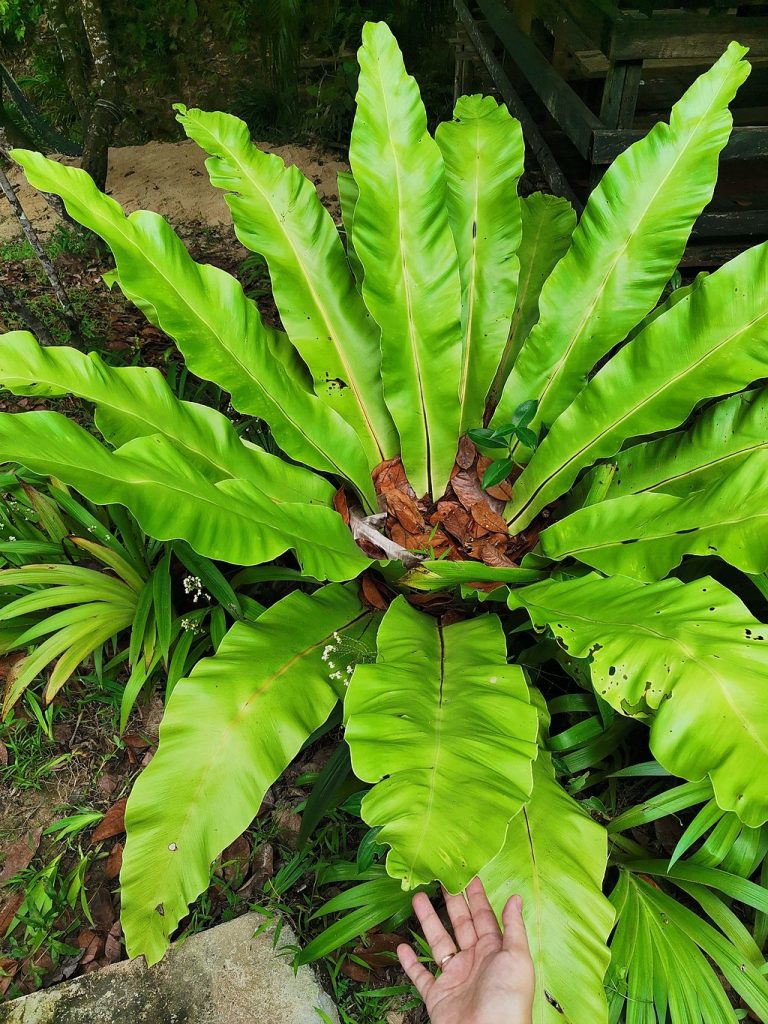 Another edible houseplant is a fig species locally known as lubi lubi, a palm-like shrub with bare stem and a head full of shiny elongated leaves. In Bicol, it is customary to cook it in coconut milk like laing. Dr. Regielene Gonzales, a former professor at the University of the Philippines Diliman's Institute of Biology and a PNPCSI member, shared this recipe and another for a lubi lubi omelette. She cautioned though to pick only the young leaves as the mature ones are tough to chew. Lubi lubi can also be used as an alternative to green leafy vegetables required in other Filipino dishes.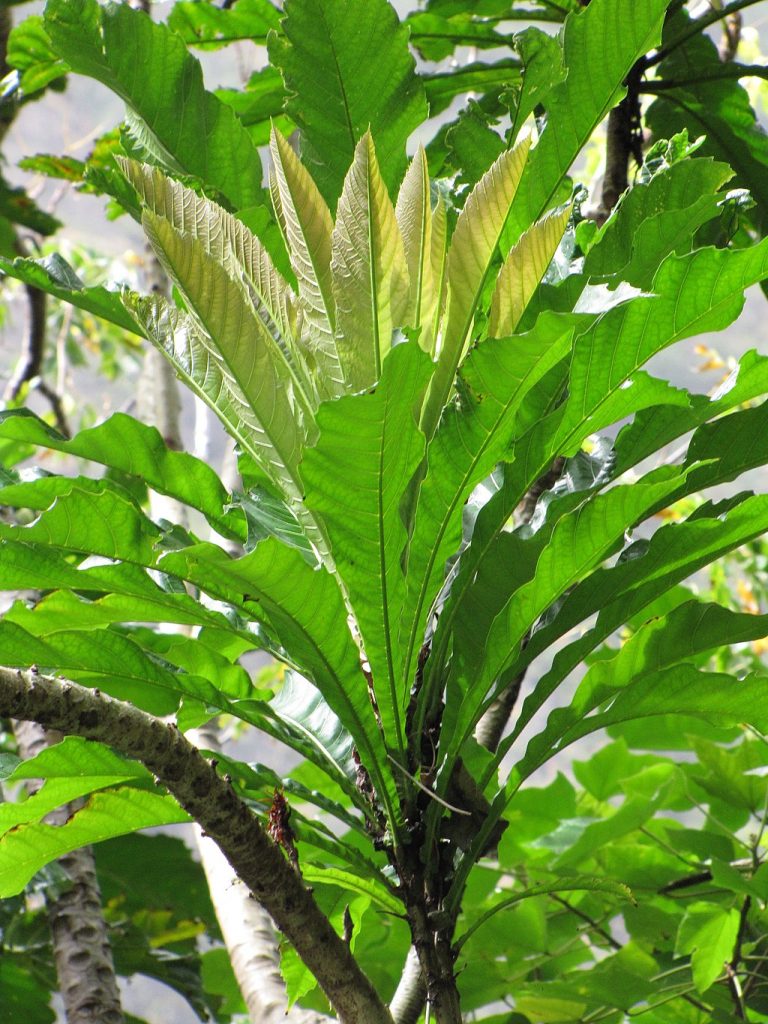 Over a year ago, we also published a list of alternatives to sampalok as sinigang souring agents, which include rattan and katmon fruits and alibangbang leaves. Professor Annalee Soligam of the University of the Philippines Los Baños' Museum of Natural History discovered another source of potent acidity for the unofficial national dish in her two year research under the Department of Agriculture – Bureau of Agricultural Research. Begonia fenicis, a perennial houseplant with small white flowers, has petioles that taste sweet and sour making it a viable alternative to sampaloc in making a sour stew.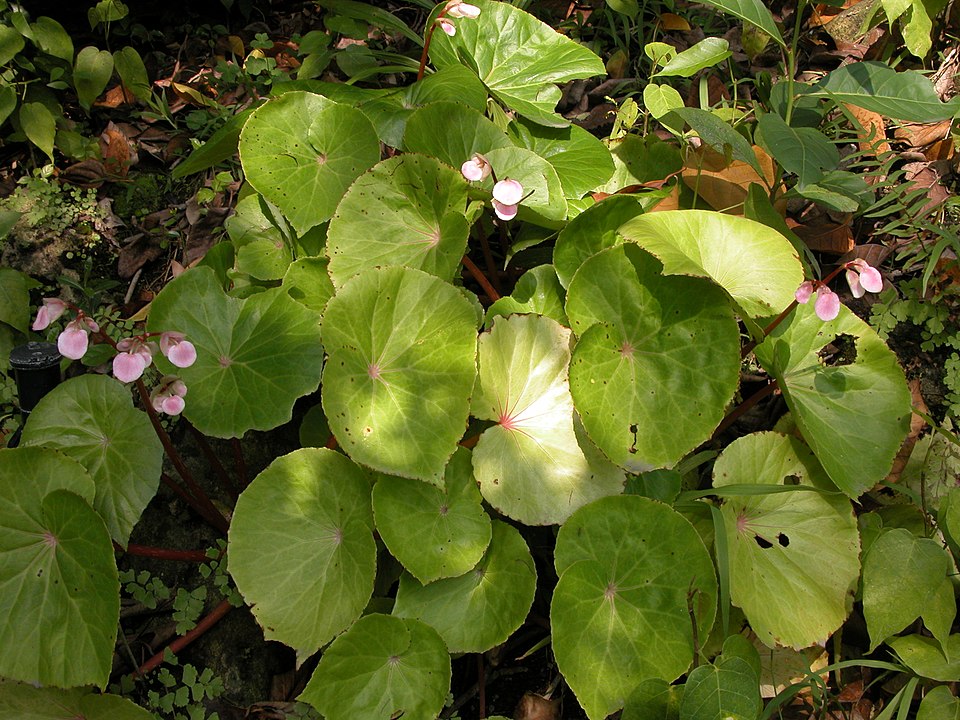 Soligam, in her research, listed over two dozens plants, wild seeds and root crops that are edible but less known in other parts of the country. These include tubers endemic to Palawan and southern parts of the Philippines, prized by indigenous groups for its nourishment. Most of which are part of the diets of Indigenous peoples and considered "famine food" for when other food sources are scarce. One of which is called Pueraria pulcherrima or the ba'ay of Abaknon, a vine tuber that's boiled and pounded and sometimes cooked with coconut milk. "At times when there would be no fish or very low 'yung kanilang fish catch, isa 'yung nagiging pagkain nila," said Soligam. Foraging for ba'ay in the mountains is also relatively easy. Just look for cracks on the ground and the tuber will be there.
The professor, who heads the university's botanical herbarium, is also no stranger to plant species popular among plantitos and plantitas. A particular species of alocasia called Alocasia macrorrhizos, which looks like one of those prized towering houseplants with gigantic waxy leaves, has edible corms. After all, this is also known as giant taro and much like its cousin, its corms are boiled and eaten. Soligam shared that one informant from Mindoro even laughs at the demand for this plant in Metro Manila given that it is reserved for pigs in their province.
But other than familiarizing ourselves with the culinary possibilities of native plants—domesticated or found in the wild—Soligam also posited another goal that needs to be fulfilled through education: the dying indigenous knowledge of edible plants. She mentioned a few tuber species, which were once a preferred source of nutrition but are now being sidelined as younger generations prefer fast food. 
But other than that, of course, there is the threat of climate change that endangers the future of these plants in the wild. One possible solution, Soligam and her team of researchers see is the integration of said species into home gardens. "Isang issue dito when you talk of conservation, nakita namin 'yung iba kasing nasa forest communities, from the wilderness ['yung plants] tinatanim nila sa home gardens nila and we think that's one strategy." Okay, add that to the list of benefits of keeping a houseplant: conservation. Just make sure your plants aren't poached in the first place.
Header images by Suzanne Ujen, Forest and Kim Starr and 胡維新 老師 on Wikimedia Commons
Get more stories like this by subscribing to our weekly newsletter here.
Read more:
Shower plants exist—here's why you should grow one
Plant poachers can expect to be fined P5k-P300k and imprisoned up to 4 years
No sun, no problem: These plants can thrive in low light conditions
Get a mini garden growing with these do-it-yourself plant kits