Troy Conine went to barbecue school before opening The Smokeyard
Apart from barbecue, they also serve sausages and chicken wings
info
The Smokeyard

American

Tuesday to Thursday & Sunday, 12 n.n. to 12 a.m. Friday & Saturday, 12 n.n. to 2 a.m.

771-1288

₱

P700
New Yorkers take their meats seriously. They say that carnivores from each borough of the Big Apple pledge their allegiance to their region's style of cooking, with the same fierce reverence as any die-hard baseball fan.
"The trend started in the States six years ago. There was a barbecue boom in New York. Pit masters from different states opened up a different restaurant," says Troy Conine, head chef of what we could now hopefully call Manila's initiation to the nobler, proper, hunger-inducing craft of making barbecue. He calls this place "The Smokeyard."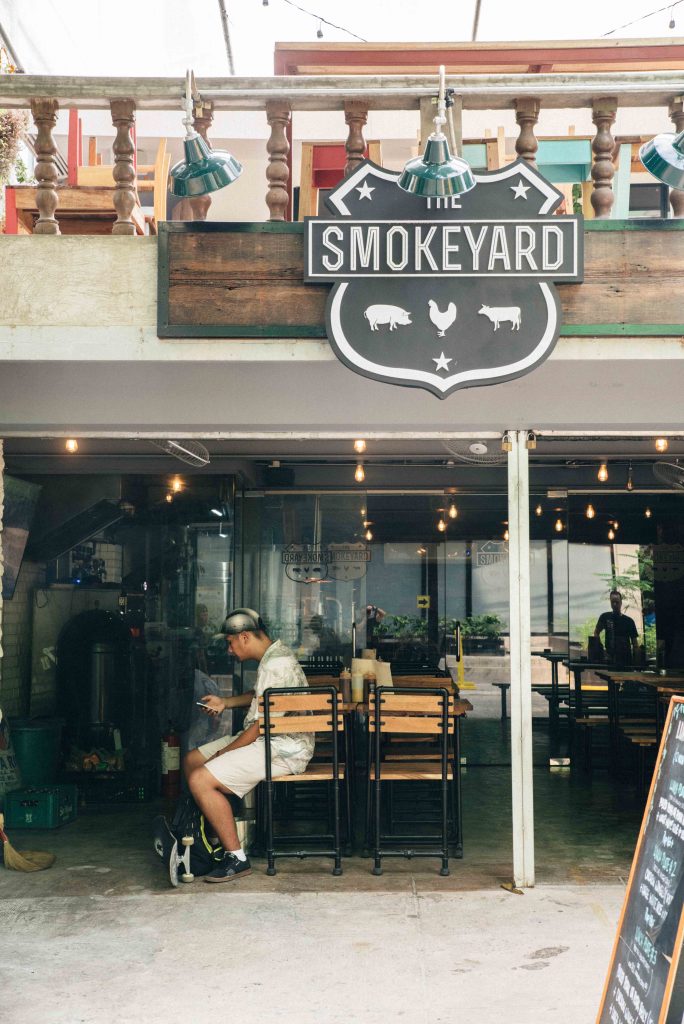 This casual hole-in-the-wall in Poblacion is quickly gaining traction among the diverse meat-craving crowd around the area, including traveling Yankees who are likely missing their steaks and sliders back home. The Smokeyard is Poblacion's long overdue answer to locals hankering for smoked meats. "Everything must be low and slow: low temperature over a long period of time," says Conine.
Conine became a certified pit master after eight years of smoking meats at rooftop parties and, eventually, barbecue school two years ago. This year, the U.S.-raised chef had the guts to trade in his suit and tie for sauce-stained aprons, leaving his spot as a hotel's food and beverage manager to become the head honcho at the meat joint.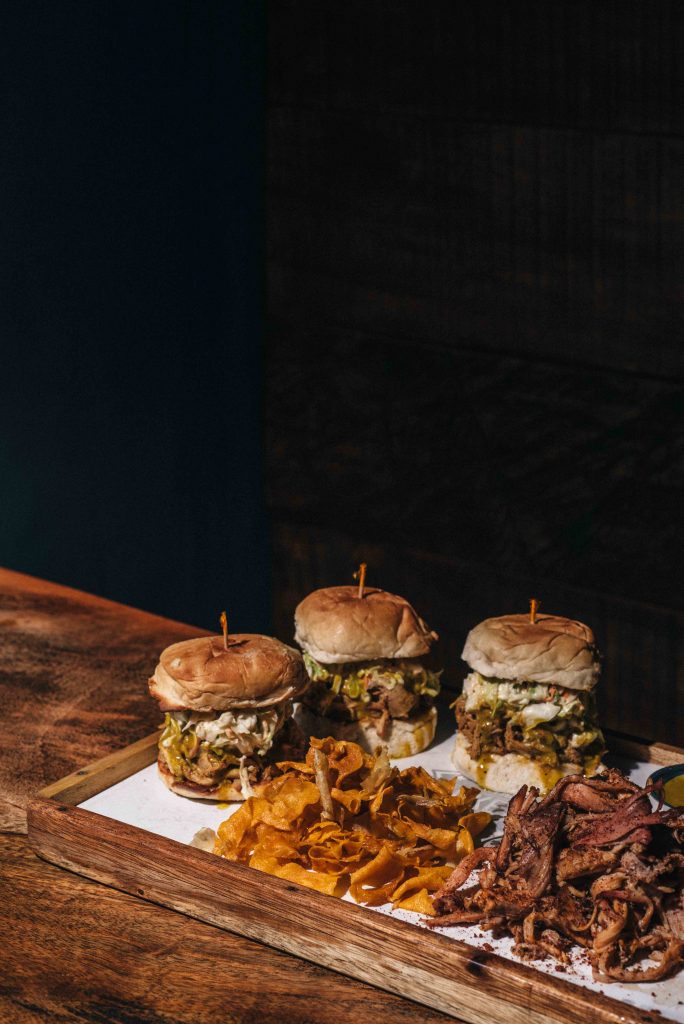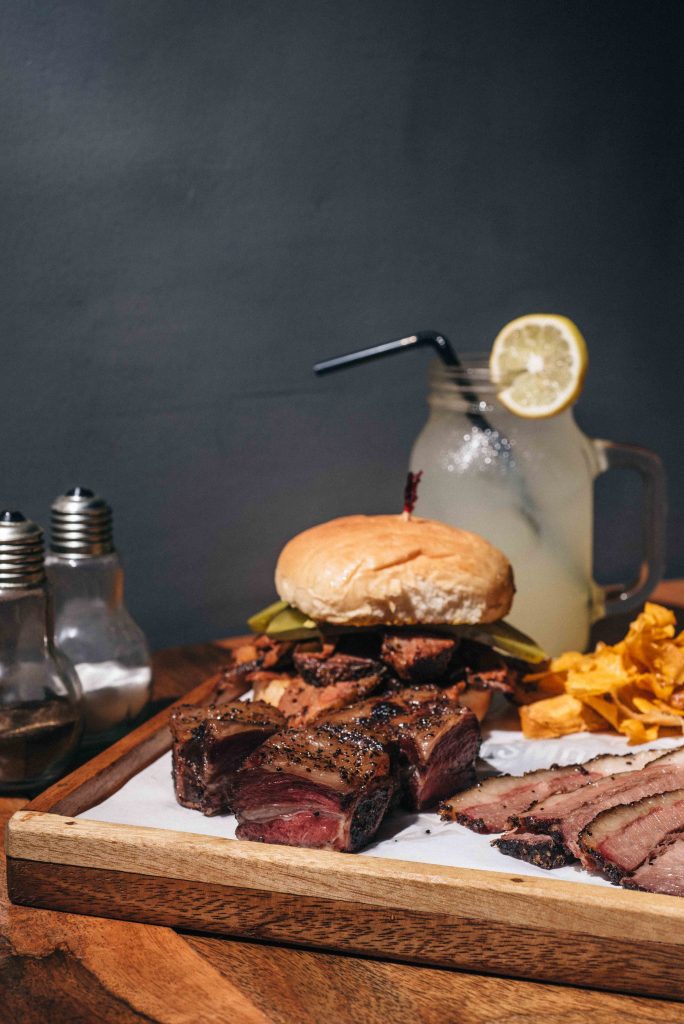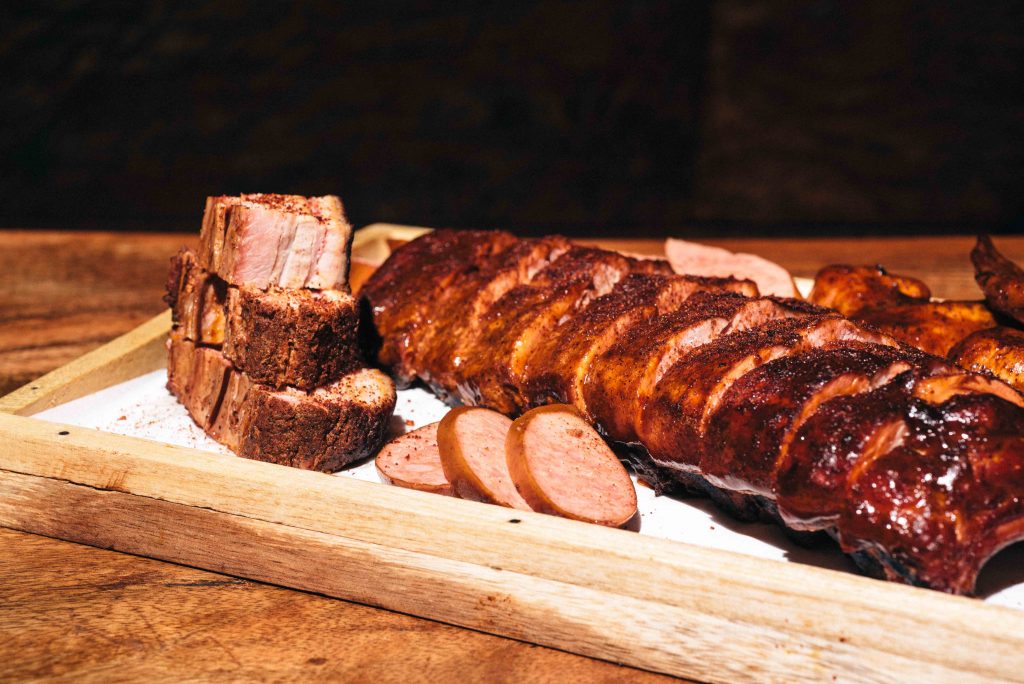 Mounds of glistening meat are all there over by the counter, meant to inspire great gluttony among the hungry throngs of gawking diners. "It's very American, how you order. You weigh your food up in the counter, and as soon as you sit down, it's meant to be eaten right away."
Couples, families, travelers, and other work-weary folks come here for their slices of meat. There's the beef done Texas-style with salt and pepper. The U.S. Beef Rib Finger and the U.S. Beef brisket come in heaps and slabs in lightly browned glory, their thin gloss of fat best slathered with The Smokeyard's signature barbecue sauce. Their pulled pork, preferably eaten with a modest side of coleslaw, teases the tongue with its tender threads punctuated by the powerful tang of mustard vinegar—a sauce that's a simple, no-fuss homage to North Carolina.
The pork ribs are done Memphis style with dry rub, the rightly tender meat enticing you to bite even further down the ribs as the spices gently detonate. The ribs can come with a generous serving of smoke-laced pork belly, sausages, and chicken wings—a protein fest by any measure. Every dish triggers a burst of meaty overtures. Conine's simple yet noble bastion for barbecue proves that where there's smoke, there's absolutely fire.
This story was originally published in Southern Living, September 2016. 
TAGS: American barbecue nolisoliph Poblacion The Smokeyard Troy Conine
WHY GO?
The Smokeyard uses different cooking styles from various US states. For example, their pork ribs is done Memphis style.
MENU