Ah the barong! A fixture in Filipino life and yet so rarely taken out of the baul. While the terno for women has been making strides towards everyday casual wear, the national attire for men has been relegated (read: stuck) to Buwan ng Wika, weddings and other formal events.
[READ: 5 modern Filipiniana and barong Tagalog for casual days]
With these events and more on hold due to the pandemic, the piña top has rarely seen the light of day—that is, until these designers came to the fore with a modern take on the barong in the form of structured yet relaxed T-shirts.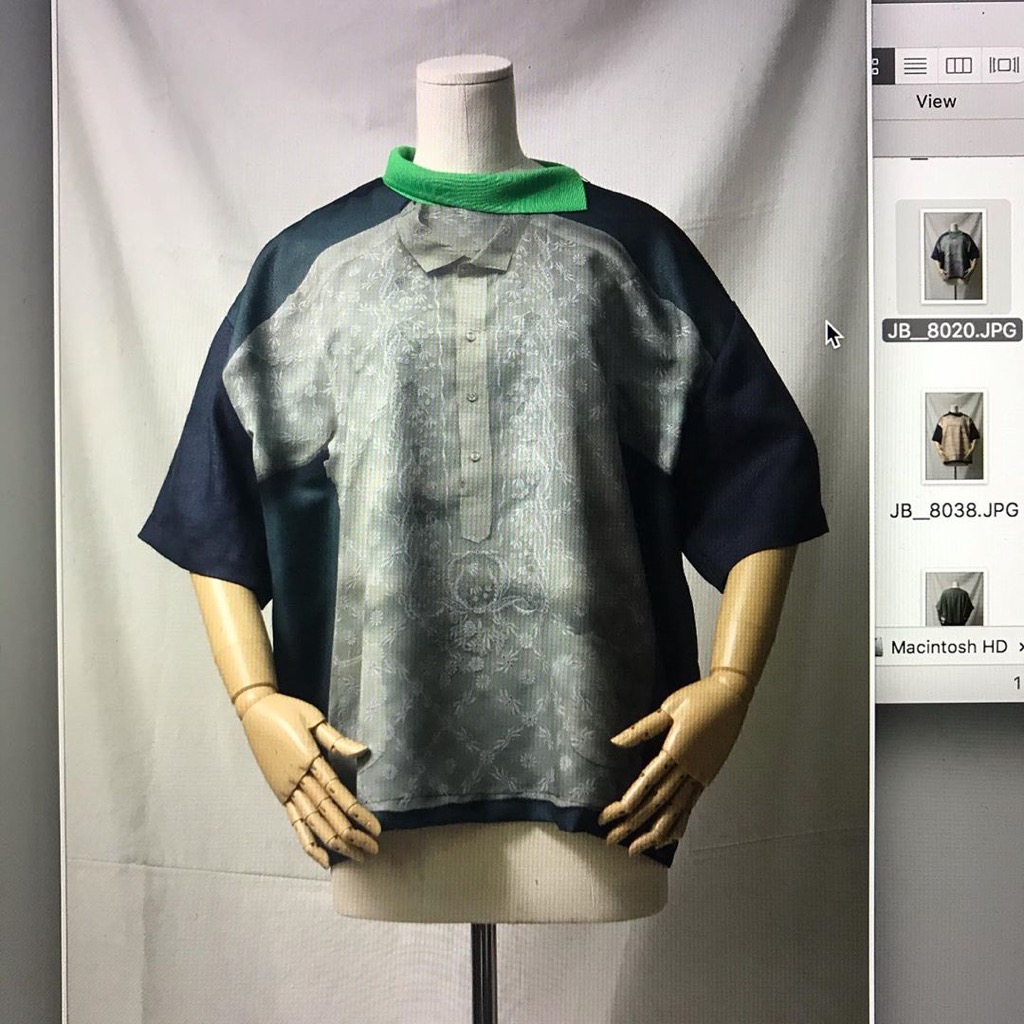 Bitagcol by model and photographer Jo Ann Bitagcol has expanded its Filipiniana prints from decor to apparel. The latest addition to its line are boxy tops printed with images of archival terno and barong, reminiscent of Belgian fashion designer Martin Margiela's trompe l'oeil prints for Spring 1996.
[READ: 'Are you wearing—''A designer apron for cooking at home? Yes, I am']
The designs, which launched last week at Katutubo Pop-Up Market at the Bench Tower, features prints of two archival barongs that Jo Ann herself shot years back for a different project. To make the otherwise roomy silk and linen garment a bit dressier, she added collar details in pops of bright green and orange.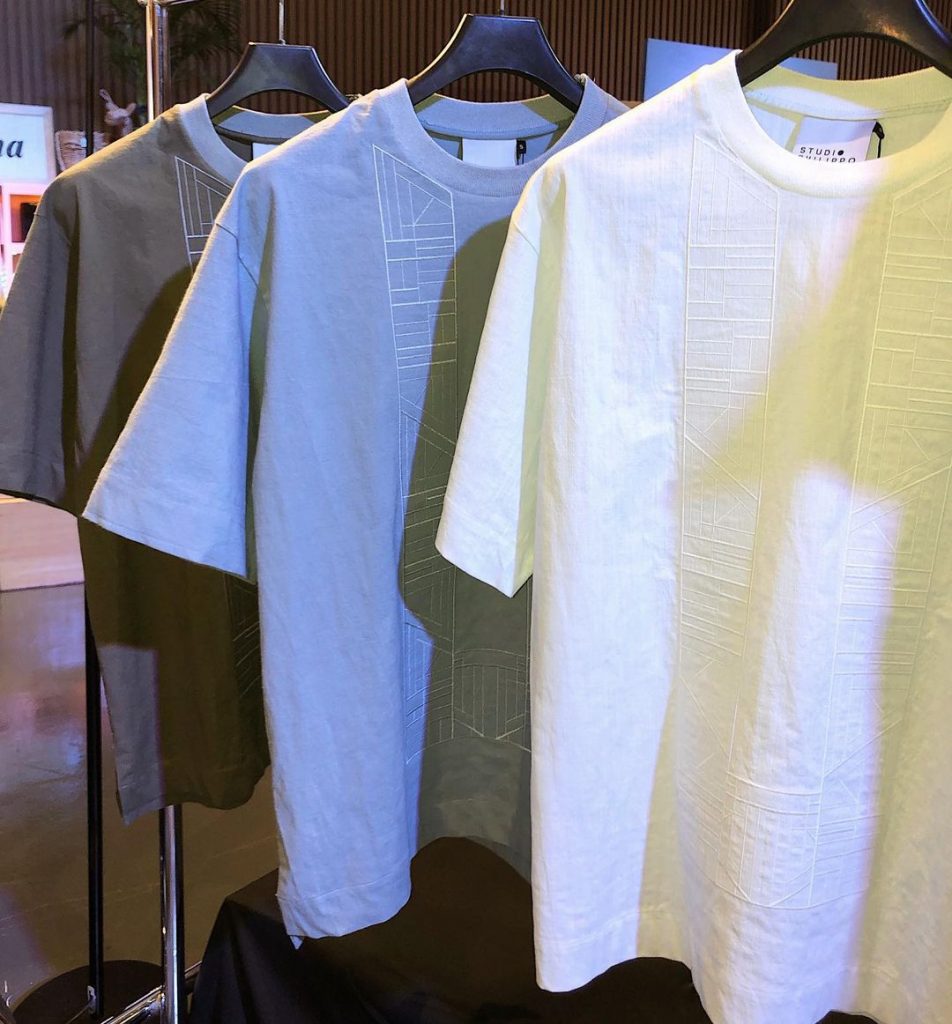 Another Katutubo fixture, Studio Philippo, has been a crowd favorite at the pop-up for its T-shirts that bear geometric barong embroidery motifs. Crafted from cotton and linen blend fabric, the tops make for a breathable casual alternative to the stiff barong. It comes in grey, dusty blue, black, olive, tan and white.
You can shop Katutubo brands online, including Studio Philippo, at shop-katutuboph.com.
Photos courtesy of Jo Ann Bitagcol and Studio Philippo
Get more stories like this by subscribing to our weekly newsletter here.
Read more:
Glorious Dias will soon be gone but its scrunchies made from vintage barong are here to stay
5 modern Filipiniana and barong Tagalog for casual days
Check out this barong Tagalog you can wear every day
Writer: CHRISTIAN SAN JOSE