"What's making us happy" is our weekly list of things we are drooling over or things we bought by impulse or purposefully as of late—anything to distract us from this gloomy quarantine and maddening real world
***
Aly Kangleon writes "iyakin trying her best" in her Instagram bio @manibalang. That just might be the most accurate description of herself since the onset of quarantine. 
"My anxiety got worse during the pandemic so life in quarantine has been all about focusing on things I can control, which is unfortunately how I justify throwing myself into every possible distraction," she confesses.
View this post on Instagram

During the first few months of being restricted within the four corners of her home, the ceramic artist spent most of her time virtually connecting with people. She has tried almost every form of virtual socialization, from online fundraising activities and dance parties to cook outs and, of course, iyakan and "bardagulan" with her friends.
On days when she's not in touch with the human world, she can instead be found watching anime and Korean dramas, binging "Avatar: The Last Airbender" for the nth time and attempting to pick up the countless projects she had shelved in the past.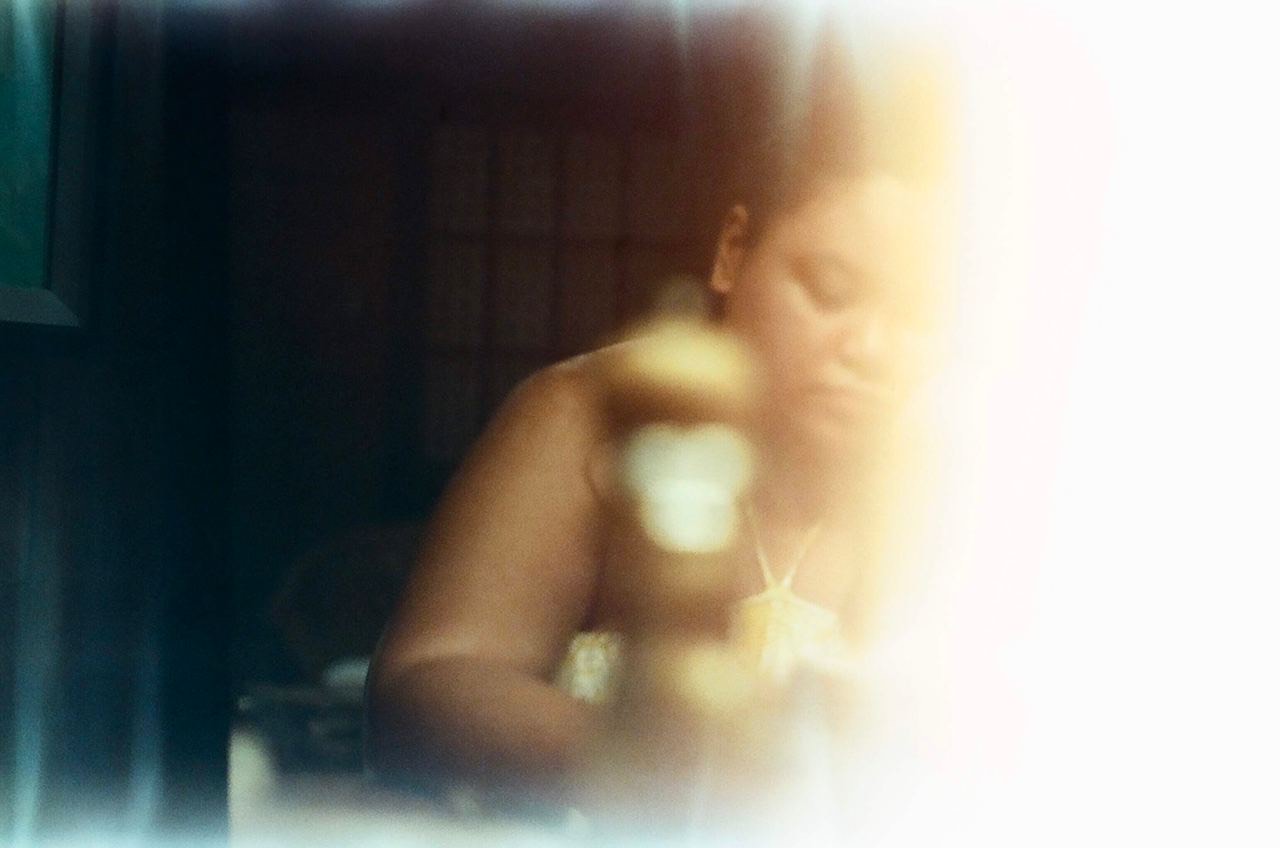 "I have found my reading rhythm again, which is a relief! It also signaled the return of my capacity for things beyond mind-numbing activities so I'm making ceramics again," says Aly.
"I sometimes forget how much healing I get from working with clay, and now quarantine has become a million times more bearable for me because I actually love what I do." 
"I recently took in orders to raise funds for #UlyssesPH relief so I've got my work cut out for me for the next few months! Hobby ko mag-overcommit to things when I'm emotional," she adds.
The ceramicist says "nabuang na talaga ako" at the combined problems of the pandemic and the government's weak disaster response, pushing her to start the fundraiser. "I've been trying not to take orders and hopefully achieve the fabled work-life balance […but] here we are," she adds.
Outside of ceramics, Aly has been pursuing interests like trying to befriend the neighborhood cats, cooking, exploring new ways to be annoying to her ternate plant and reading manically (especially when a work deadline approaches).
Aside from these projects and interests, here are Aly's other tangible sources of joy while on lockdown.
Edible and low-maintenance flowers
Aly admits that she's the type who can "barely keep plants alive," so finding out that the ternate plant, also known as butterfly peaflower, can thrive on its own was a happy discovery.  "The flowers are edible and you best believe they make an appearance in almost everything I consume," she says.
Nude sketching sessions
"Nude sketching sessions with Sunday Nudes are always my favorite Sundays."
Established in 2017, Sunday Nudes is a Quezon City-based nude sketching community. During quarantine, they have been offering online sessions whose details you can view on their official social media pages.
A huge pile of books for healing purposes
"I rely heavily on reading to feel something," notes Aly as she shares a snapshot of her reading list, which includes titles from American author Celeste Ng and Vietnamese-American professor Viet Thanh Nguyen.
Croissants that are *chef's kiss*
"Inhaling bread is my sport of choice. I love Butterboy's croissants. [They're] so perfectly flaky and buttery. [I'm also] obsessed with how not-sweet The Daily Knead's chocolate brioche babka is."
Bread-shaped lamp shades
"I also enjoy my bread… as lamps. Japanese brand Pampshade makes them with real bread—and they do custom orders! BRB, ipon ako for a pan de regla bread lamp."
***
"Personally, I am making the best of my time by allowing myself to chill out," says Aly. She also says that realizing she didn't really need to work herself to the brink of dying from exhaustion is "one positive thing that blossomed from life in quarantine."
"Work-life balance? I don't know her," she jokes.
Aly looks back to that day in October 2019, when she fainted from sheer exhaustion. Despite a trip to the hospital, she still went to Carly Rae Jepsen's concert on the same day ("no ragrets") and got coffee on her way home "because I STILL had to work."
Currently, she hopes people would view "rest as a radical act" and surviving each day as "accomplishment enough" while in quarantine. But as someone who knows how essential it is to stay on the grind to come up with a livable situation ("How can one rest if working three jobs barely allows you to survive?"), Aly recognizes that having the option to rest is a privilege in itself. 
"I am only afforded this option because of privilege. I know I overwork myself to earn a living, but being in a better financial situation now is honestly what gives me permission to slow down," she says.
Adds Aly: "If you're reading this and you're in a position of power, please pay your employees a livable wage!"
Header photos from Delightful Little Darlings and Aly Kangleon
Get more stories like this by subscribing to our weekly newsletter here.
Read more:
What's making this luxury brand manager happy? Online jazz classes and a collection of ceramic corn
What's making entrepreneur Tricia Gosingtian happy? Breastfeeding-friendly pambahay and Final Fantasy 7
What's making this photographer happy? A multi-step skin regimen and no-Netflix quarantine