Next to the donation efforts roundup, the second most shared infographic in the wake of the last two destructive typhoons that ravaged parts of the country are calls for the government to declare a climate emergency.
View this post on Instagram
And it just might work.
Presidential spokesperson Harry Roque, speaking in a press conference on Nov. 17, said the national government is now considering it. He added that it will give President Rodrigo Duterte an opportunity to come up with "permanent solutions" to mitigate climate change.
What exactly is a climate emergency declaration?
Said Bryony Edwards, who co-founded the Council Action in the Climate Emergency (CACE), an organization advocating for the declaration in various government levels:
"Among different campaigners, early uses of the term 'climate emergency' varied slightly, but captured the intention of safe climate restoration at emergency speed. Dedicated campaigners introduced 'emergency' to communicate the urgency and systems change needed, which was in stark contrast to the sluggish aspirations of mainstream environmental (organizations) and 'good' politicians."
Climate Emergency Declaration and Mobilisation In Action (CEDAMIA), another organization dedicated to the cause, estimates that as of November 2020, there are a total 1,839 jurisdictions around the world that have declared a climate emergency. The operational word is "jurisdictions" because after all, the aim of the movement is to take action at every government level, starting at the most basic—like cities.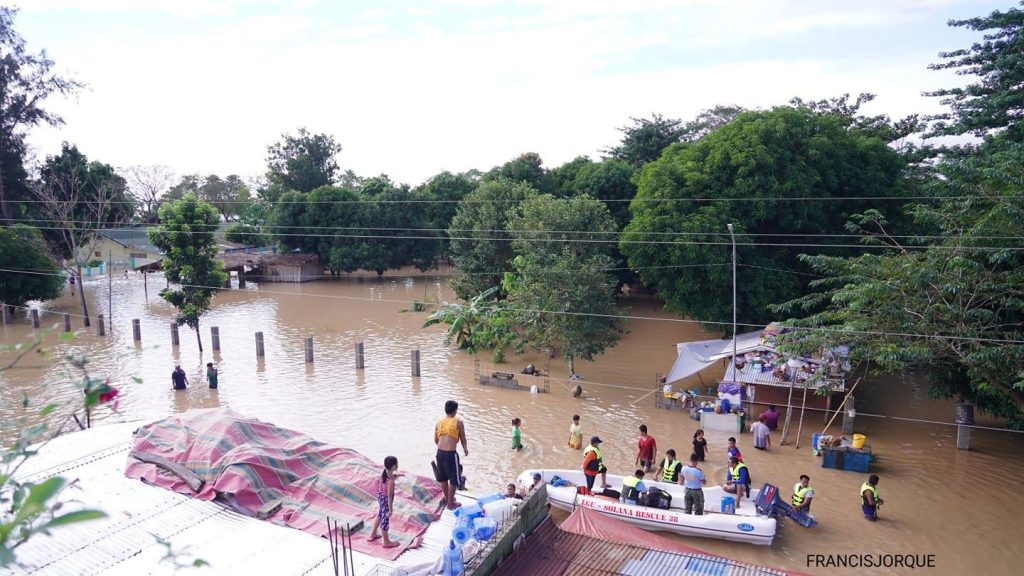 Darebin City in Australia, for example, became the first city to make such a declaration in 2016. Today, there are 96 other Australian jurisdictions that did the same. 
The Philippines is not exactly new to the cause. In fact, there are already two cities and one municipality that have them in place: Bacolod City, Tolosa in Leyte, and Cebu City, all of which made declarations last year.
A year into being under a climate emergency, Bacolod City, for one, has so far set out to review existing environmental ordinances and their effectiveness and meet with other Negros Occidental local government units in an annual summit to consolidate efforts.
What will declaring a climate emergency actually do?
Greenpeace Philippines, one of the most vocal local organizations demanding that the government put the country under such classification, has long laid out specific steps that should be taken immediately if we were to take the threat of climate change seriously.
"What the country needs is a coherent strategy to address the climate crisis. It should be rooted in policies that protect people and climate on the basis of climate justice."
In an open letter addressed to President Duterte in December 2019, the organization called for the declaration in the form of an Executive Order that "ensures climate change and its impact on the lives of (the) Filipino people is a top government priority."
It continued: "This Declaration should inform critical political decisions and concrete actions for the government to
Put climate urgency at the center of all policy decision-making from a local to a national level. 

Hold fossil fuel companies accountable for their role in driving climate change and inflicting harm on the Filipino people. 

Demand that other countries, particularly industrialized nations, enhance their emissions reduction ambitions in order to meet the Paris Agreement's aim to limit global temperature rise within 1.5 degrees Celsius. 

Ensure the Philippines' rapid and just transition to a low-carbon pathway through a massive uptake of renewable energy solutions. 

Phaseout coal, and stop all plans for future coal and fossil fuel investments."
Reacting to the Palace's recent interest in declaring a climate emergency, Greenpeace Philippines climate justice campaigner Virginia Benosa-Llorin said the government must not only focus on responding to and preparing for calamities but, just as importantly, strengthen policies to mitigate the climate crisis and its impacts.
"What the country needs is a coherent strategy to address the climate crisis. It should be rooted in policies that protect people and climate on the basis of climate justice," she said. 
"A climate emergency declaration places addressing the climate crisis as the foremost national priority and puts a  climate lens on all policy and decision making and implementation."
Following the destructive effects of Typhoon Ulysses during the second week of November, Duterte blamed climate change, saying, "Ang problema ho talaga ngayon—whether we accept it or not—itong climate change."
View this post on Instagram
During his speech before the United Nations General Assembly last September and the 37th ASEAN Summit—which took place the week of Ulysses' arrival in the country—the President emphasized the need for countries that contribute the most to global carbon emissions, and in turn global warming, to step up.
[READ:
Duterte blames "squatters" for deforestation. What about questionable gov't projects?
]
But just days after that, during a Cabinet meeting, the President pinned the blame on low-income families for deforestation, saying the construction of wooden houses is responsible for excessive tree cutting that results in landslides.
Header image Tacloban in 2013 after Typhoon Yolanda/Haiyan courtesy of Richard A. Reyes/Inquirer
Get more stories like this by subscribing to our weekly newsletter here.
Read more:
Note to self: Stop getting gaslighted about climate change
4 youth activists who bravely demand gov't action on climate change besides Greta Thunberg
Docufilm 'Mga Kwento ng Klima' sheds much-needed local perspective on climate change