If you're preparing to vote in the upcoming 2022 national elections, the Commission on Elections (COMELEC) has made it a little easier. Instead of manually filling up your registration form on a physical sheet of paper, you can now accomplish it on COMELEC's iRehistro website.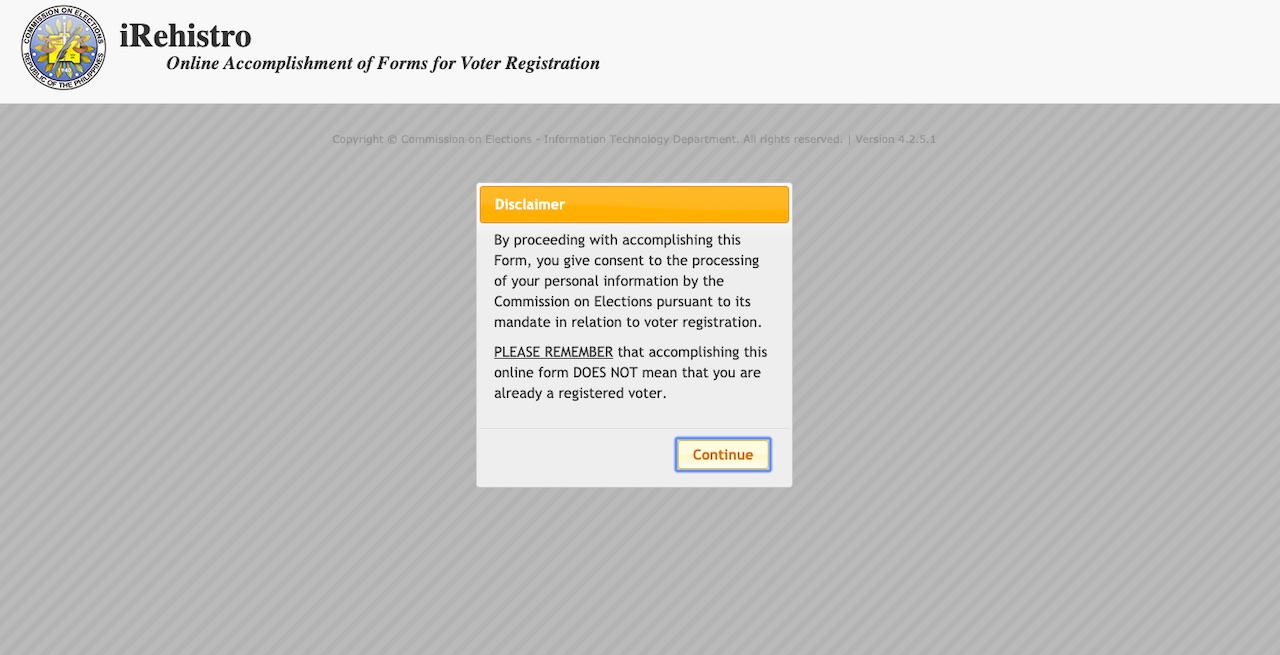 Don't get too excited though. According to COMELEC, this is only to help facilitate the application process. 
After filling out the form online, you'll still have to physically appear at your local COMELEC office with three printed copies of your application to register for biometrics capturing and QR scanning. Then, it's up to the Election Registration Board (ERB) to approve your application and decide whether you're eligible to vote or not. 
Aside from new registrations, registered voters who wish to transfer, reactivate or change their details may also fill out the form on the website.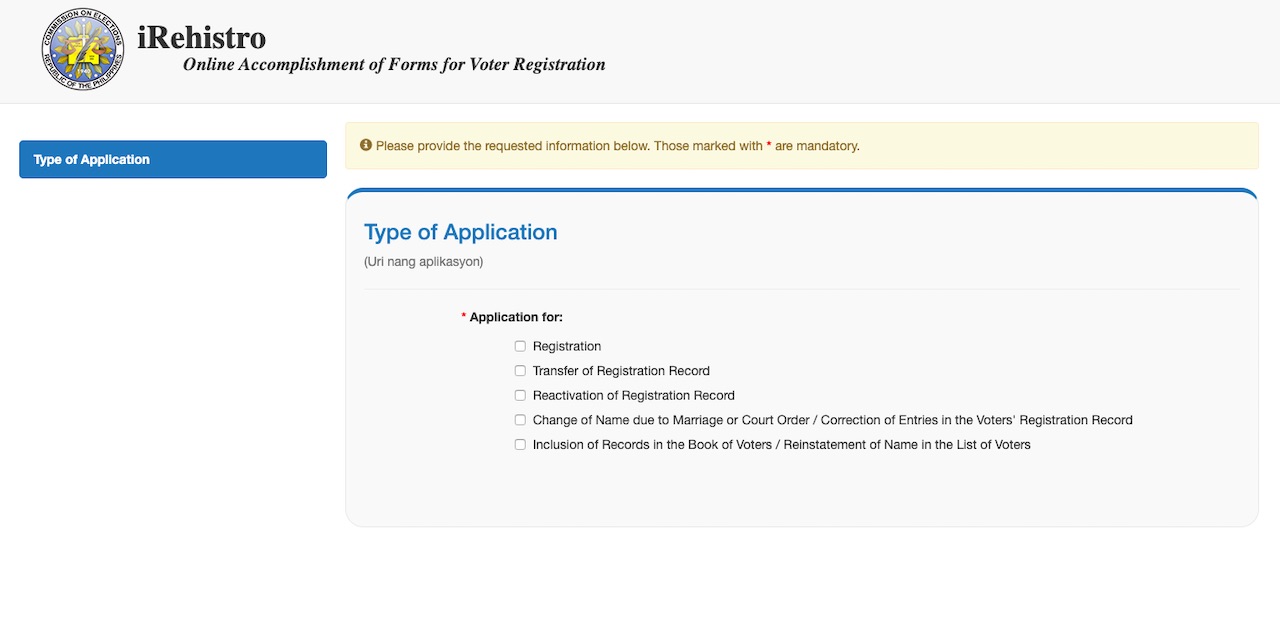 If you fill out your registration online, you're also given the option to schedule an appointment at your local COMELEC office, where you'll be given priority over walk-in applicants. 
The presidency, vice-presidency, twelve senate seats and the entire congress will be up for election this 2022.
Header photo courtesy of COMELEC Facebook
Get more stories like this by subscribing to our weekly newsletter here.
Read more:
No excuses: You have more than a year to register as a voter for 2022 elections
OPINION: We need to stop calling politicians "stupid"
Here's how you can talk to your kids about politics
Writer: ANDREIANA YUVALLOS