Although running her own business keeps her busy during the week, entrepreneur and content creator Mari Jasmine is finding ways to be more mindful as soon as she clocks out of work for the day. "This could be anything from taking a walk and leaving my phone at home, to playing the piano more often, or using my gua sha (which can be quite meditative)," she explained.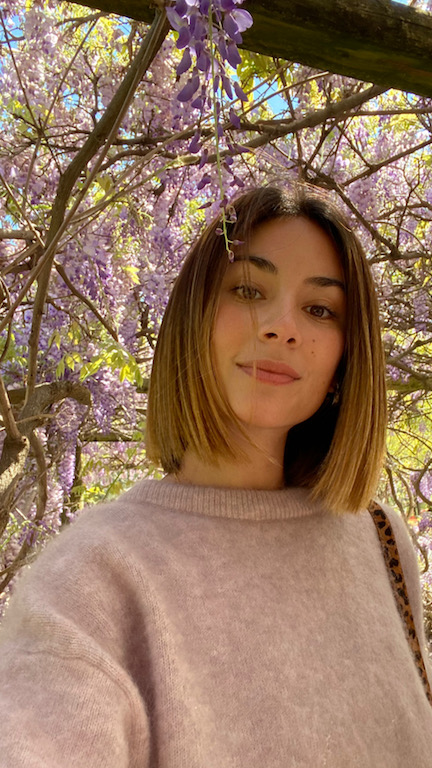 Before her workday starts, Mari takes time to enjoy a cup of tea and do journaling and meditating before organizing her workspace. To wind down, she turns off her notifications, dims the lights and uses her diffusers and essential oils.
"It also really helps when I break up my workday by leaving my desk and moving around for a while," she added. 
Beyond practicing mindfulness, here are other things helping Mari get through quarantine:
Munimuni and Himaya's "Patungo" collection
View this post on Instagram
"I can't get enough of these beautiful pieces from Munimuni that have been dyed with pigments extracted from natural sources, such as mango leaves, indigo, and talisay leaves. When I wear them out I feel like I have a piece of the Philippines with me."
[READ:
These sandals' straps are not only made with retaso fabric, they are also naturally dyed
]
Nooke's The Wave Shelf
View this post on Instagram
"I've been eyeing this wave shelf from Nooke for a while now. I often daydream about how I'll do up my living space when I'm back in Manila."
Vintage jewelry from Souvenir
View this post on Instagram
"I love browsing through Souvenir, an online store with vintage jewelry sourced from around the world. Sam Potenciano (stylist and founder of Souvenir) finds unique pieces that she curates thoughtfully and photographs herself. Their lookbooks are just as beautiful as the jewelry and are shot by Sam's husband, Ralph Mendoza."
Bad Student risograph prints
View this post on Instagram
"I love Bad Student's risograph prints, this one's designed by Felize Camille. Also offered are online workshops so keep an eye out to join the next session!"
[READ:
Typhoon Ulysses has destroyed the Philippines' only Risograph studio
]
We're Not Really Strangers card game
View this post on Instagram
"I've been playing We're Not Really Strangers, a game that inspires meaningful connection. Great for skipping the small talk with new friends or for digging deeper with loved ones. I've played this game both in person and remotely, and it's inspired some interesting conversations to say the least."
While staying home and social distancing are still important, Mari strives to make time for friends and loved ones. "I try my best to be present from afar, whether it's through calls, organizing activities (watching films with friends remotely or playing a card game on Facetime) and sending small gifts as a gesture to say—I'm thinking of you."
In a post-pandemic world, one of the first things she's looking forward to is hugging her friends.
Get more stories like this by subscribing to our weekly newsletter here.
Read more:
What's making this freelance photographer happy? Sambal, #MicroPorn and constant self-education
What's making this ceramic artist happy? Edible and decorative bread lamps and rest as a radical act
What's making this luxury brand manager happy? Online jazz classes and a collection of ceramic corn
Writer: ANGELA PATRICIA SUACILLO