Three open-face sandwiches for a healthier party snack
From something sweet to something savory, these sandwiches do not disappoint
Feb 19, 2017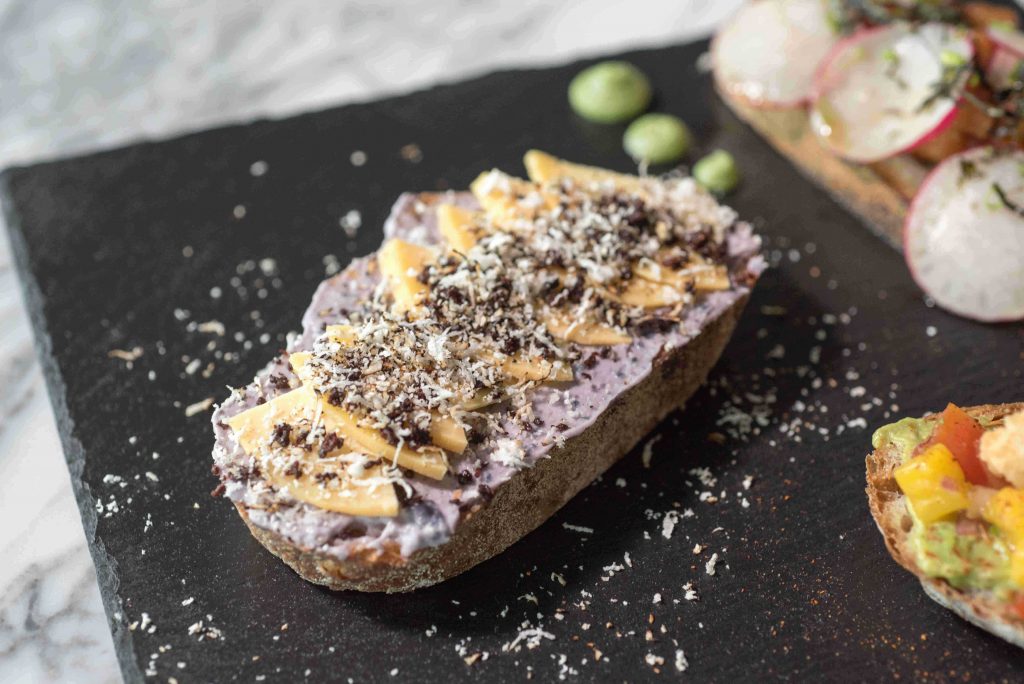 UBE HALAYA WITH QUESO DE BOLA AND LATIK
INGREDIENTS
2 tbsp. ube halaya
1 tbsp. cream cheese
1/4 queso de bola
1 cup fresh coconut cream
1/4 cup desiccated coconut
Sourdough bread
PREPARATION
1. To make the latik, pour fresh coconut cream into a sauce pot and reduce until the coconut oil and fat separates. Turn re into medium heat and start whisking until the fat of the coconut solidifies and turns into golden brown. Strain it and set aside the toasted coconut cream.
2. Combine ube halaya and cream cheese.
3. Thinly slice queso de bola.
4. Torch the desiccated coconut.
5. To assemble, spread the ube halaya, onto the bread. Add queso de bola and finish with toasted desiccated coconut and latik.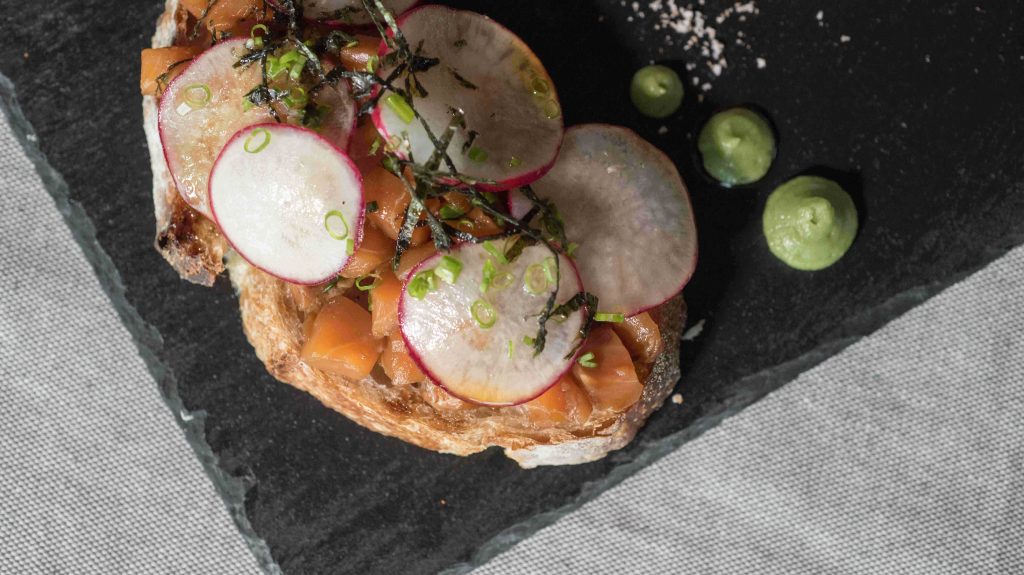 SALMON TARTARE WITH PICKLED RADISH
INGREDIENTS
1/4 kg. salmon, fillet
3 tbsp. soy sauce
1 tbsp. minced onion
1 tbsp. sesame oil
1/4 bunch spring onions
Sourdough bread
For pickled red radish:
2 red radishes, finely sliced
100g vinegar
50g water
1 tsp. of salt
For teriyaki sauce:
1/4 cup soy sauce
1/2 cup water
3 tbsp. brown sugar
1/4 cup mirin
PREPARATION
1. Cut the salmon into small cubes. In a bowl, mix the salmon with minced onions, soy sauce, sesame oil and spring onions.
2. For the pickled radish, mix the vinegar, water, and salt. Soak the red radishes and let it sit in the jar for five to six hours.
3. For the teriyaki sauce, add all the ingredients into sauce pot and cook it together until it thickens.
4. Place the salmon tartare on the top of the bread. Add the pickled radish and some chopped spring onions. Lastly, drizzle some teriyaki sauce.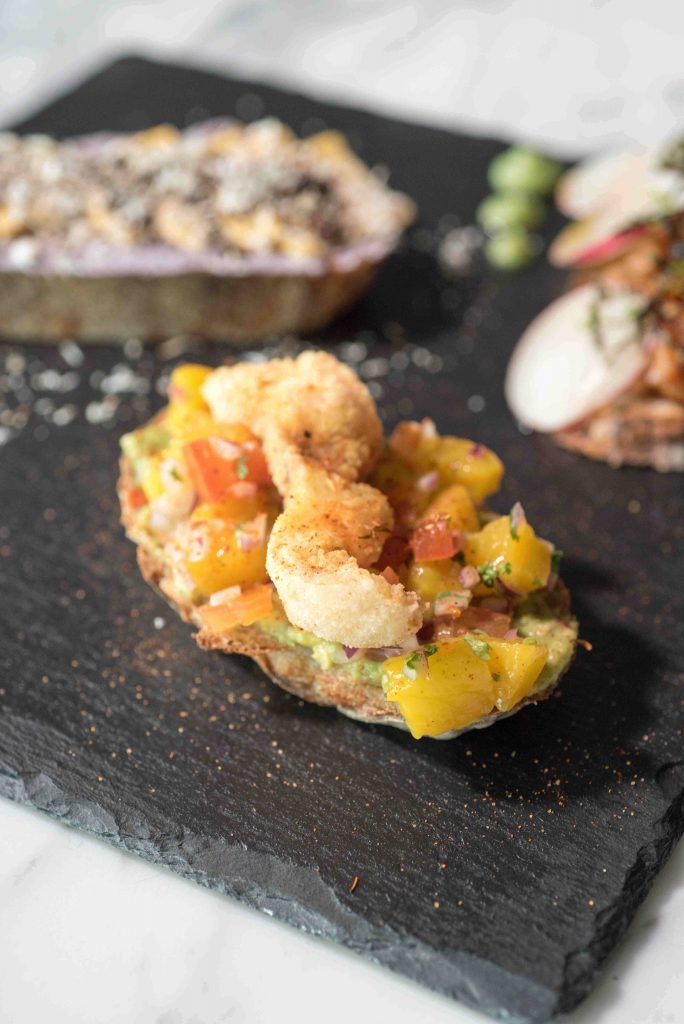 GUACAMOLE WITH MANGO SALSA AND FISH
INGREDIENTS
1 avocado
1/4 cup lemon juice
1 onion, minced
1 chili
1 tsp. sugar
1 ripe mango
1/4 bunch cilantro
2 to 3 tomatoes, minced
3 cups vegetable oil, for frying
2 tbsp. Cajun powder
2 to 3 strips cream dory fish, filleted 2 cups cornstarch
Sourdough bread
PREPARATION
1. Make a guacamole. Mash the avocado and add half of your minced onions, lemon juice, chili, and sugar. Mix all together.
2. To make the mango salsa, cut the mango into small cubes and add the remaining minced onions, chopped cilantro, tomatoes, and 3 tbsp. of lemon juice.
3. Dredge the dory fish to the mixture of cornstarch, Cajun powder mixture, and 1 tbsp. of lemon juice. Deep fry until golden brown.
4. To assemble, spread the guacamole onto the sourdough bread. Add the mango salsa and fish fillet on top. Finish off with a sprinkle of Cajun powder.
TAGS: dory fish fillet food guacamole latik nolisoliph queso de bola salmon tartare sandwich sourdough ube halaya