Spending over 250 days indoors has not been ideal, but all the new food sold online and food trends made the earlier days of quarantine a bit more bearable. Though it's not the same as sitting down over a delicious spread with our friends or grabbing a cup of coffee and a pastry without a care in the world, new dishes and food concepts were the true saviors of 2020. 
In honor of the pastries, mains and drinks that have kept us company during this frankly awful period in history, we present to you—The Nolisoli gift guide: Quarantine food finds edition. 
This list has been curated by the Nolisoli team over the course of the 268 days we've spent in near isolation. We've listed down our favorite quarantine finds, from popular food trends to hidden gems we just can't get enough of. 
So from our tables to yours, here's a list of our favorite food finds from the ride that has been 2020:
Sweet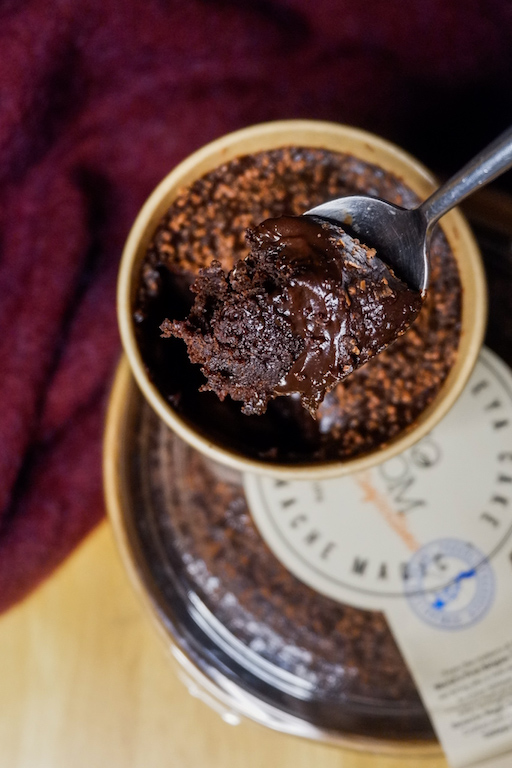 It's rich, delicious and not too sweet—which is the ultimate tita compliment.
[READ:
What's making me happy: All the food trips I'm enjoying from my own dining room
]
Unreal Pie's blueberry cornmeal pie
View this post on Instagram
Pies are always a good idea, especially if it's Unreal Pie's blueberry cornmeal pie. It's generously filled with real blueberries and an absolute treat to have either hot or cold.
[READ: 
Pies should be a bigger deal, and these home businesses can prove it
]
Chef Chele actually trained in Spain's Basque region, and it shows through how this cake was baked. The cake is creamy, decadent and deliciously cheesy.
[READ:
A beginner's guide to making and finding Basque burnt cheesecake
]
Kimmy's Bakes is actually one of the original trendsetters of quarantine's ube pandesal phase. They don't scrimp on the cheese filling and you can actually taste the ube in their bread.
[READ:
Every quarantine food trend so far, explained
]
Poison's holiday donuts 
Poison's donuts are always delicious, but their holiday flavors (like the eggnog) taste almost like Christmas morning.
[READ: 
Poison's Christmas donut collection has eggnog and candy cane-inspired treats
]
View this post on Instagram
It tastes almost identical to Porto's guava strudels in L.A., but it has its own special brand of magic. It's great for breakfast or a light merienda.
[READ: 
No need to fly to L.A. for rich, flaky cheese rolls because these local bakers can compete
]
View this post on Instagram
Hands down one of the best char siu baos in the Philippines. It can compete with what you can get in Hong Kong. Best of all? It's all homemade.
[READ: 
A taste of these Hong Kong style baos will transport you to the city's busy streets
]
Milkrun's eggnog tres leches cake
View this post on Instagram
This cake is what happens when tres leches cakes meet the holiday season. It's rich, decadent but not too heavy and has just the right level of sweetness.
View this post on Instagram
If you're a fan of flaky pastries and nuts, this baklava will hit all your sweet spots. It's crispy, light and generously filled with real pistacios.
[READ:
Turkish delights, snow globe cheesecake and where to find other unique sweet treats
]
Savory
View this post on Instagram
If you're a garlic lover, this should be on your list of things to serve at Christmas. The garlic flavor is present, but not overwhelming. It's a little sweet, a little salty and delicious either hot or cold (which happens when there's not enough patience for the toaster to work its magic).
View this post on Instagram
Of all the ingenious and decadent burgers to come out of quarantine, this burger reigned supreme. The truffle flavor plays remarkably well with the mildness of the brie for an unparalleled flavor explosion. Don't forget to try it with the foie gras, you'll thank us later.
[READ: 
The most indulgent and ingenious sandwiches of quarantine so far—available for delivery
]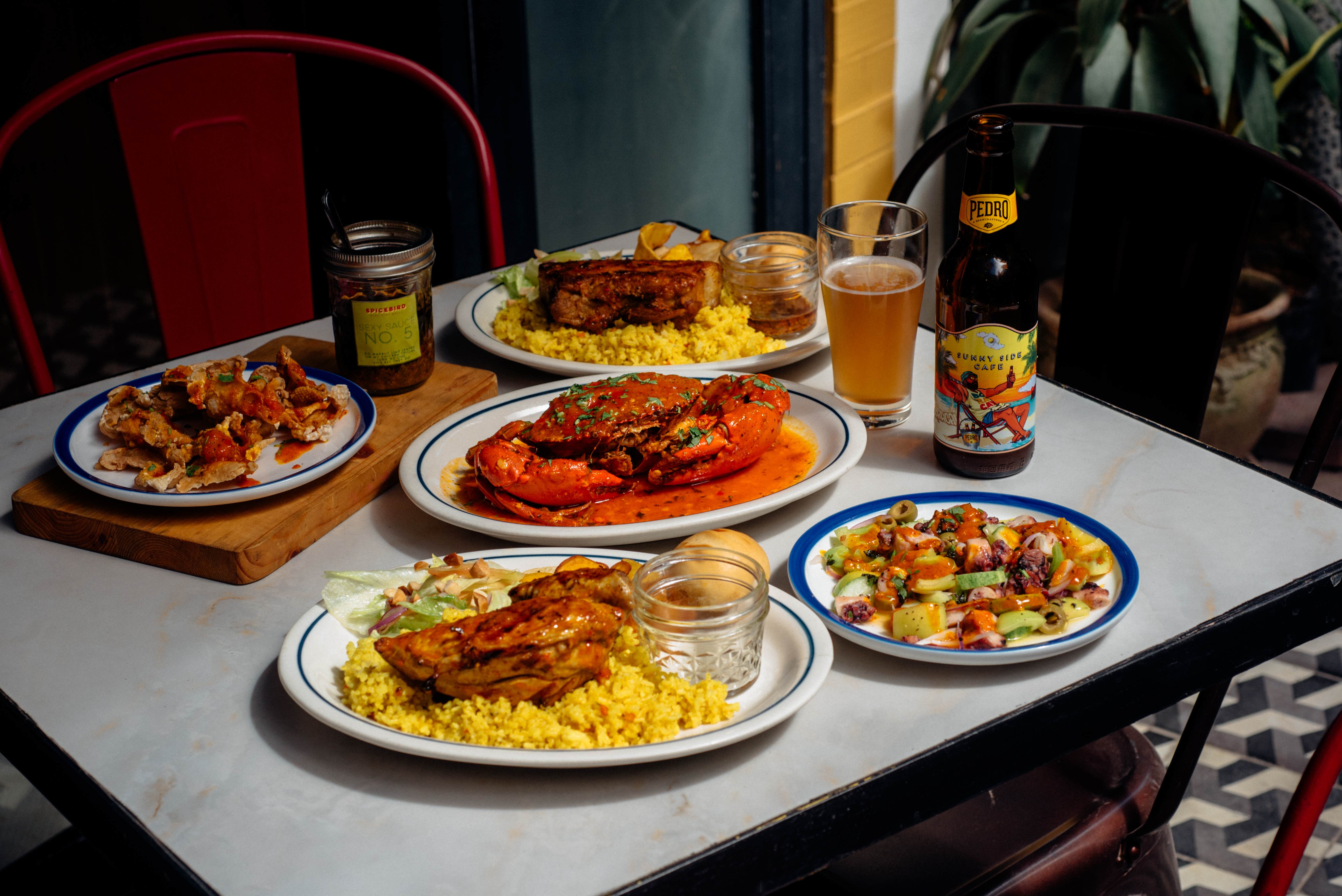 We've always loved Spicebird's piri-piri chicken, but we wondered if it tasted just as good in the middle of quarantine versus beachside in Boracay. The answer: Yes. Yes it definitely does.
[READ:
Boracay's Spicebird is coming to Manila next week and they will have delivery
]
Sambar's mushroom XO sauce

This sauce and a bowl of rice is a meal in itself. If you're a fan of X.O. sauce, this is that—but made even richer with the umami from the mushrooms.
[READ:
A mushroom sauce so tasty you only need to pair it with rice
]
We've tried lots of different sourdough over the course of quarantine, but Hello Stranger's sourdough is exactly what sourdough should be. It's crusty, chewy and just the right amount of funky.
Pig Senyor's authentic Cebu lechon
View this post on Instagram
You don't need to fly all the way to Cebu for lechon you can enjoy sauce-less. Pig Senyor's lechon is made by lechoneros straight from the Queen City of the South, so they know what they're doing. It's also Cebuana approved, so you know it's the real deal.
[READ: 
You can finally get authentic Cebu lechon delivered, no air freight necessary
]
View this post on Instagram
As far as sushi bakes go, Sushi Bake MNL set our standards. Their truffle teriyaki sushi bake is indulgently excellent—and best paired with a sake cocktail to wash it all down.
Taco Mata's Fulton fish tacos
View this post on Instagram
These tacos are the epitome of comfort food. The fish is coated in a crispy batter, deep-fried until golden brown and moist on the inside and topped off with their Caribbean inspired orange sauce. It's the perfect non-traditional taco.
[READ: 
Missing Poblacion nights? These New York-inspired tacos can help
]
View this post on Instagram
We've never had authentic African food before trying Mapishi's beef biryani, and it was a great introduction to the cuisine. The beef is spicy, fork-tender and seasoned with traditional spices. If you haven't had this yet, you're missing out.
[READ:
Despite the lockdown, you can now take your tastebuds to Tanzania with Mapishi's authentic Swahili food
]
View this post on Instagram
This is hands down one of the best tacos in Manila. Los Tacos' servings are generous and each taco is rich and filled to the brim with flavor. They also have the best guacamole on this side of the planet in our book.
Header image courtesy of Chef Chele's Kitchen Facebook
Get more stories like this by subscribing to our weekly newsletter here.
Read more:
Don't like tacos? The birria taco might change your mind
Vegan sushi bake? These online shops are making it possible
The most indulgent and ingenious sandwiches of quarantine so far—available for delivery