With quarantine restrictions limiting operations of non-essential businesses and even forcing some of them to shut down, people have resorted to finding alternatives for financial support. That's why the past few months saw a rise in the number of home startups that, to entice more customers, have gone online. According to an e-commerce report, the Philippines also experienced the highest increase in the use of shopping apps across all ASEAN nations.
From a passion project to a booming business
This rising demand for home businesses that operate online was among the reasons which moved health and fitness advocate Martie Plaza to develop her own startup.
"Seeing how many small businesses were popping up left and right gave us the idea to come up with something of our own, but the big questions were what to sell and how we can differentiate ourselves from others," said Plaza.
She eventually came up with Martie's Peanut Butter as a passion project inspired by the pre-pandemic interest she shared with partner and Martie's co-founder Rico Escaler. The brand's sole star is its all-natural and purely homemade peanut butter called The No B.S. Peanut Butter. Highlighting how it has "no bad stuff" in its name, the product contains no hydrogenated oils, additives and thickeners. The ingredients used to make this creamy and delectable peanut butter are also all locally sourced. Since the brand's establishment, Martie's business has expanded to become Martie's Homemade, which also sells caviar pies.
The growth of Martie's Peanut Butter was evident in increased sales and range of customers. "Back then, we only sold in villages but over the past few months, the brand has gained trust and a lot of buzz. We then started partnering with established brands—like Wildflour and Gourmet Farms to name a few—to make our product more accessible," she said.
Navigating a business isn't always a smooth ride, though. "It gets overwhelming when you have a lot of customers to deal with, but patience and forming a relationship with each of them is key," said Plaza.
A quarantine (business) baby all grown up
During quarantine, newlyweds Charles Tiu and Sari Lazaro-Tiu had their first baby: a coffee business called Daily Dose MNL. The idea stemmed from coffee lover Sari's dream of having "her own coffee shop that reminds her of her favorites from travels around the world."
"We wanted to make coffee accessible to people especially those who don't have time to go to cafes, so we decided to bottle our coffees—of course, freshly made every day," said Charles. With that, Daily Dose MNL was born—with bottled 17-hour cold brew coffee as its initial flagship product. The home-based business then successfully expanded into a lifestyle brand and café, and aside from coffee products like locally sourced beans and drip coffee, it now also sells double insulated mugs and tumblers and mindfulness planners.
But they faced fierce competition in the market. "There are so many new players now who have decided to make their own cold brew. It is challenging because people normally like to try new things and new brands all the time," said Tiu.
Adjusting to the pandemic
How, then, did these entrepreneurs overcome these challenges?
Simple: By making sure they equip themselves with strategies and services that satisfy their customers. Amid the pandemic, both entrepreneurs emphasized the importance of making their services fit the "new normal" for their customers' convenience and safety.
Tiu noted that one of the things they offered Daily Dose MNL's customers is complete service. "We make sure to deliver (our products) to them whether [through] our own drivers or by booking a service for them, so they don't have to worry about anything once they've placed their orders," he said.
He also mentioned the ease of using cashless transactions for both them and their customers. For Daily Dose MNL, the couple opted to use their local bank as a payment channel. "We use BDO as an avenue for our clients to just deposit their payments. It definitely makes things smooth and fast."
Plaza reiterated the safety and reliability of opening bank payment channels as well. "Due to the pandemic, we encourage our customers to do cashless transactions. Martie's Peanut Butter and Homemade use BDO's services to help with this. It has made things very convenient for us, while our customers also have an easy time making payments," she said.
With their bank's digital banking app, customers can also send money straight from their bank account to partner pawnshops like Cebuana, RD and Palawan for cash pickup should the recipient be located in an area without ATMs or bank branches. Business owners can use these partners to send salary to their staff and partner artisan communities in far-flung areas.
Another worthwhile discovery for business owners is BDO's prepaid and reloadable Cash Card, which allows their employees to receive salary or money transfers. Customers can also store up to P100,000 in the card and use it directly in purchases that require payment cards. Withdrawing from the bank's ATMs and through Cash Agad partner agents nationwide is also possible with BDO's Cash Card, all without clients being required to open a checking or savings account.
Aside from making cashless transactions convenient with the availability of its services nationwide, BDO also provides assistance to small business enterprises through BDO SME Loans that can help them procure equipment and keep their operations running.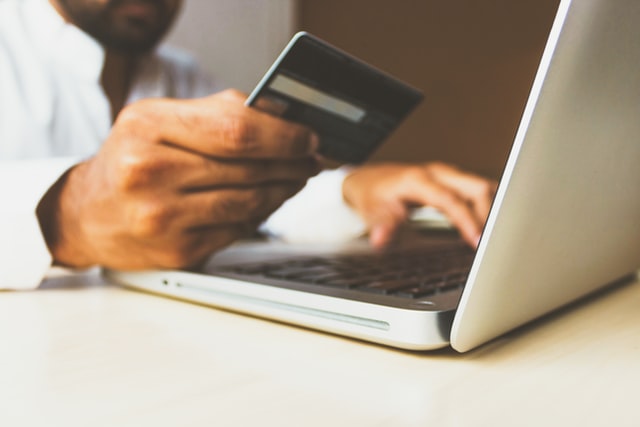 More tips for fellow small business owners
For those still navigating their quarantine businesses, Plaza outlined additional points that can help your startup marketing strategy:
"Establish a clear brand identity. Communicating what the brand is and what it stands for helps customers identify with us."
"Optimizing brand visibility is key. By using multiple channels beyond Viber, Facebook, and Instagram, we are able to reach a larger target market. We partnered with in-store and online brands such as Wildflour, Cartel Deli, Gourmet Farms, Seven Pantry, DingDong PH, Frankie & Friends, Bread.Ph, Common Thread, Aura Athletica and Hostel 7 Cebu."
"Find a way to differentiate yourself from competitors, but be honest about your brand to your target market."
Tiu also highlighted one important factor: passion. "You have to be passionate about your business. It takes work and effort. You have to go into something you enjoy, so it doesn't feel like work to you," he said. He also advised fellow small business owners to keep on learning and innovating as they go forward.
With the major changes in operations and adjustments in strategies, pivoting and even thriving during quarantine may seem intimidating. But given a helping hand, a fair amount of determination and the right platforms, having a successful startup is totally feasible—and Martie's Peanut Butter and Daily Dose MNL are proof of that.
These businesses also showed that an adaptative attitude and a strategic mindset are important factors for small businesses to keep on thriving in the market during this era of major change. Let's keep on supporting small businesses, too, so that more quarantine startups can emerge with their own success stories despite the obstacles brought by the pandemic. You can read more inspiring stories of entrepreneurs finding ways to keep their businesses at the top of their game despite the current situation here.