Filipino cuisine has thrived in the global scene, with the spotlight not only on the big players in major destinations like Manila or Cebu, but also on the extensive and diverse dishes of our regions. And while the pandemic, with its continuously rising numbers, has put a pause on leisure trips especially this holiday season, that doesn't mean we have to stop letting our imagination—and our palate—run free. Especially not if we can still pursue our dream trips around the country through food and drink.
If, like us, you're spending your time indoors plotting an exhaustive travel plan once the world's ready to safely open all doors again, here are some destinations inspired by your favorite local cuisine.
If you like: Sugar, and lots of it
Check out: Bacolod
Bacolod City in the Visayas is rich in history and culture, and equally rich in culinary gems. While there's the famous inasal, Bacolod is also known for a number of sweet treats such as the piaya, napoleones and pinasugbo (thinly sliced bananas coated in brown sugar and fried).
Drink: If you're munching on these sweets in lieu of a full-blown Bacolod food trip and want a drink to match, try San Miguel Brewery, Inc.'s Cerveza Negra, which is a full-bodied dark lager with rich caramel undertones. Because it has a balance of bitterness and sweetness, its bold taste balances all that sugar.
Buy in Manila: Napoleones from Cab Cafe
If you like: The freshest seafood
Check out: Roxas City, Boracay or Palawan
Nothing quite compares to the rich offerings of Roxas City when it comes to seafood. From oysters to prawns, scallops and crabs, the seafood capital has a bountiful selection, especially as it is one of the key cities exporting seafood. Roxas is known for diwal, tender razor clams that expel a sweet broth immediately upon cooking, as well as talaba, local oysters, eaten fresh with a vinegar sauce (a simpler version of mignonette) or cooked over a charcoal grill.
Aside from Roxas, other destinations to enjoy bountiful seafood—with a view—would be no-brainers: Boracay and Palawan. Recognized globally as top beach destinations, these places offer experiences worth revisiting. While high-end resorts offer a range of seafood specialties from different cuisines (Thai, Korean, Chinese), many simpler turo-turo spots offer freshly caught fish and shellfish, simply seasoned with salt, maybe a hit of calamansi then cooked on the grill right by the beach.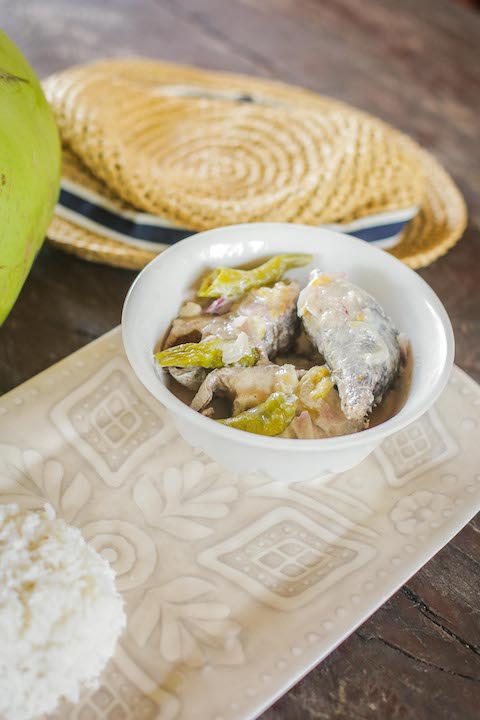 Drink: While enjoying a hearty seafood meal in the safety of your home, pair it with the smooth, full-flavored and lightly sweet San Miguel Premium All-Malt. Its balanced flavor comes from 100 percent pure malt, combined with blended hops.
Buy in Manila: Quality seafood from various online shops. Cook your own with these recipes:
If you like: Unique food experiences, creative new cuisine
Check out: Manila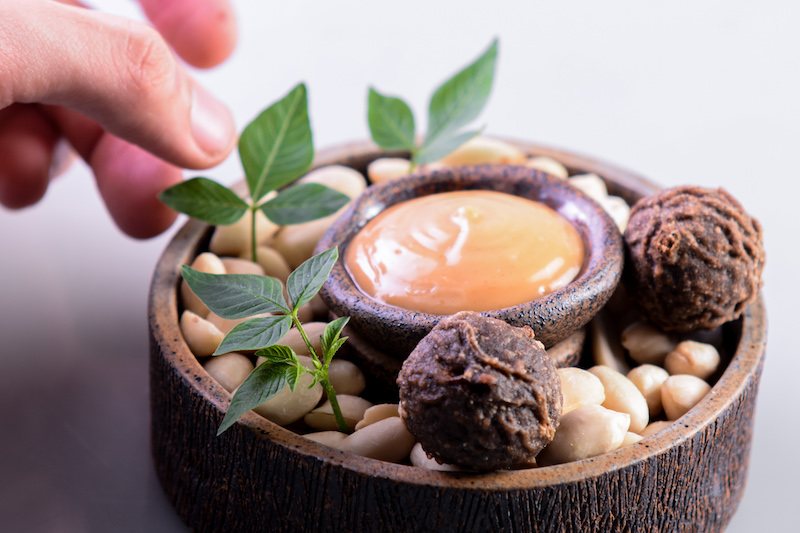 Okay, maybe this feels like cheating. But hear me out: This nine-month quarantine has kept us all from properly exploring our own backyard. And besides, traveling doesn't always have to mean going far. Manila is still a thriving capital, and the culinary greats here have not let the pandemic stop them from creating fine dishes.
Pre-pandemic Manila may have been the modern gastronome's food trip haven, but that doesn't mean traveling through taste has to stop now that we're at home.
Drink: For an equally different beer experience, drink San Miguel Super Dry. It's a uniquely smoother lager with no bitter aftertaste and has a crisp finish.
Buy or eat: Manila's top restaurants offer interesting food experiences like kare-kare bonbons or a grilled King Edward pork chop—choice red meats prepared differently.