A day after Defense Secretary Delfin Lorenzana unilaterally terminated the Department of National Defense's (DND)  over 30-year-old agreement with the University of the Philippines which prevented state forces from entering any of its campuses, comes another threat to academic freedom. This time, it's from Duterte Youth party-list representative Ducielle Cardema, who wants the DND to also withdraw from a similar accord that protects the Polytechnic University of the Philippines (PUP) from the presence of state forces.
[READ:
The UP-DND accord just got terminated. Here's why that matters
]
The Prudente-Ramos accord, signed 1990, is an agreement between DND and PUP that prevents members of the Armed Forces of the Philippines (AFP), the Philippine National Police (PNP) and the Philippine Army from entering and conducting operations inside the university.
'Special treatment'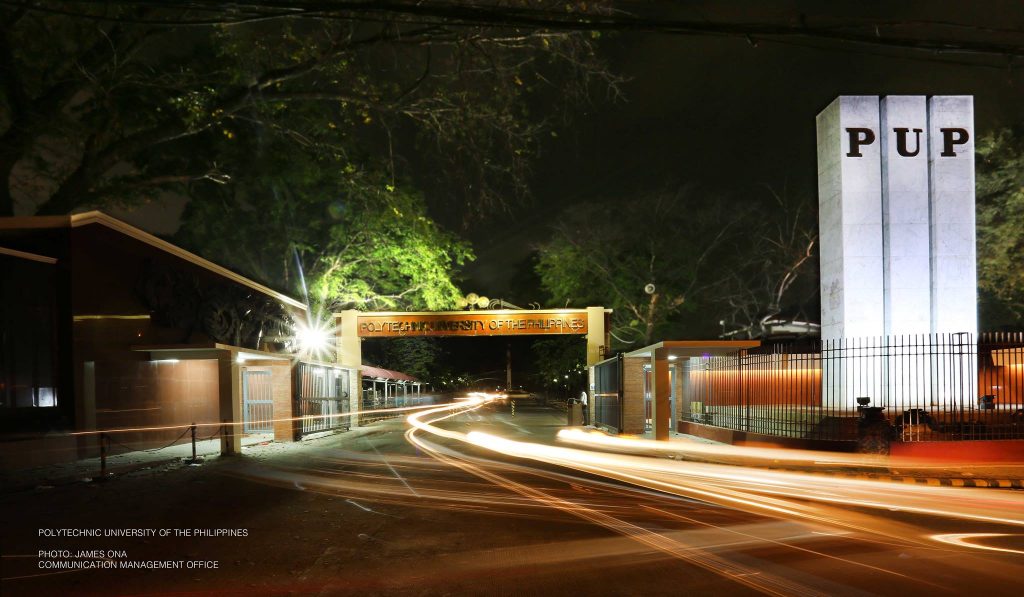 "As Vice-Chairperson of the House Committee on National Defense & Security, I call on the DND to also cancel its similar PUP-DND accord, [because it] gives special treatment to only two state universities and colleges (SUCs)," Cardema said in a statement.
"Itong UP-DND Accord and PUP-DND Accord ay klarong-klaro na special treatment na inabuso na, sa tagal ng panahon. Kung sa 400 plus campuses ng iba't ibang SUCs ng bansa wala namang ganyang accord pero peaceful naman, tama lamang tanggalin na ang special treatment na yan na naaabuso rin naman," she added.
'Not red-tagging'
Lorenzana on Tuesday defended the termination of DND's 1989 accord with UP, saying the university has become a "breeding ground" for extremists.
[READ:
Lorenzana just compared the UP-DND Accord to 'CLOY' … I hate it here
]
Cardema backed the DND's decision, and insisted that this was in no way a form of red-tagging.
"The UP-DND Accord was used to uphold academic freedom but these leftist groups have abused it to shield them so that the government and our government troops cannot arrest them for their seditious acts including their visiting New People's Army comrades who have long used their campuses as recruiting grounds for several Filipino Youth to become NPA Fighters," she said.
No special treatment, just hard-fought agreements
The League of Filipino Students – PUP strongly condemned the Duterte Youth's suggestion which, in its view, supports the government's intention of stifling dissent from the youth bloc.
In a Tweet, the organization said that the party-list's intention was to further divide the united youth in service of President Duterte, and to divert attention from other pertinent issues that the administration has failed to address.
Youth organization Katribu PUP also slammed Cardema's claim that the existence of accords between state universities and DND is special treatment.
"Sa kabilang banda, kung special treatment at pang-aabuso lang naman ang pag-uusapan ay hindi na kailangan pang lumayo sa patuloy na pamamasista ng estado. Talamak ang pagpapapatay sa mga inosenteng Pilipino at patuloy ang special treatment sa mga mayayaman at kawani ng gobyerno," the group said in a statement.
[On the other hand, if we are talking about special treatment, we need not stray far: the government is constantly killing innocent Filipinos while it continues to give  special treatment to the rich and the public officials.]
Yesterday, various youth organizations and progressive groups gathered at UP Diliman to protest the unilateral abrogation of the UP-DND Accord. According to the official publication of UP Cebu, the Kabataan party-list is planning to submit a resolution in Congress to support the UP-DND Accord.
[READ:
Recap: When the police and military were seen in UP campuses
]
Kabataan Party-list representative Sarah Elago, reacting to Cardema's statement regarding special treatment, said, "No special treatment, just hard fought agreements to uphold academic freedom, protect the rights of (state university) constituents and prevent cases of abuse of authority from ever happening again inside campuses. Paglingkuran ang sambayanan, hindi ang may kapangyarihan."
[Serve the people, not those in power.]