We love seeing homegrown talent take the global spotlight, which is why we're very excited to see these galleries and artists take part in the upcoming Singapore Art Week that runs for a total of 11 days. Experiencing a first this year with its hybrid online and offline format, the art fair is out to present the best of Southeast Asian (SEA) contemporary art to people around the world.
Set from Jan. 20 to 21 for VIPs and Jan. 22 to 31 for the public, Singapore Art Week is bringing back its anchor event called SEA Focus for its third edition to give artists from the region a well-deserved platform. According to the art fair organizers, everyone can expect a "curated onsite experience, insider tours and virtual travels to international art spaces, and expert discourse" for the celebration.
Makati-based galleries The Drawing Room, Artinformal Gallery and Silverlens Galleries will represent our country's art scene in the fair, lining up alongside leading art galleries worldwide. Cebu's Tropical Futures Institute, which was founded in 2015 as an experiment in contemporary culture, is also taking part in the event.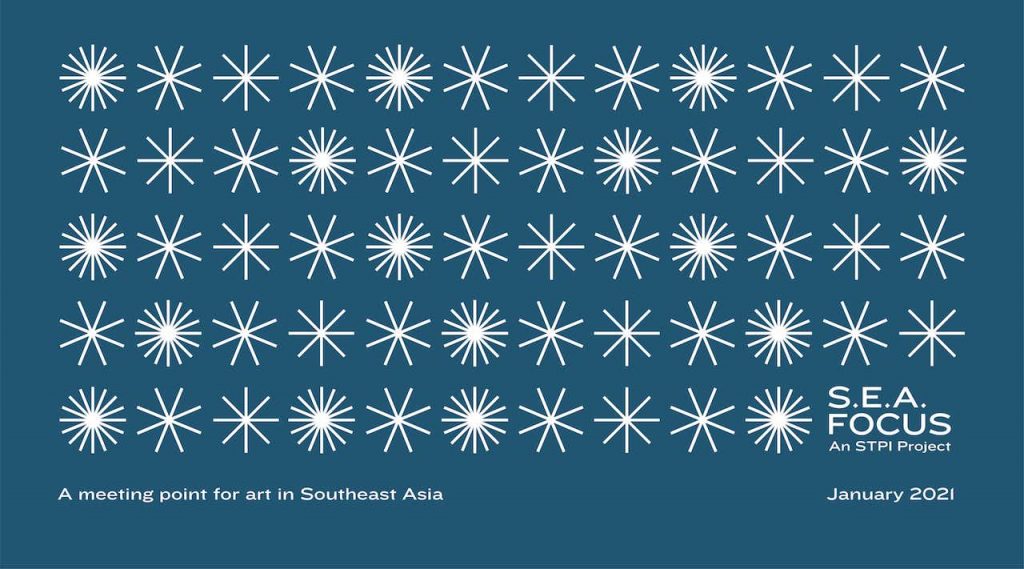 Other participating galleries include Seoul's The Columns Gallery, Tokyo's Gallery Side 2, Kuala Lumpur's A+ Works of Art and Singapore's Gajah Gallery and Art Porters.
So far, Silverlens has announced that it will be exhibiting the works of Manila-based painter Pow Martinez, who received recognition from the Ateneo Art Awards for his exhibition "1 Billion Years," and has set up exhibitions overseas in places like Palais de Tokyo in Paris. The gallery will also feature Gregory Halili, who is known for his miniature shell paintings and had even presented in the Singapore Biennale in 2016.
Other local artists whose works will be featured in the event are Alvin Zafra, Cian Dayrit, Gerardo Tan, Jet Pascua, Kristoffer Ardeña and Zean Cabangis.
Supported by Singapore's National Arts Council, SEA Focus is an initiative led by the Singapore Tyler Print Institute (STPI)–Creative Workshop and Gallery. Due to the pandemic, its exhibitions will take two forms this year: digital and on-site. SEA Focus' digital online platform is staged exclusively with its main online partner Artsy, a leading global online fine art marketplace.
Meanwhile, its on-site exhibitentitled "hyper-horizon" will be held at 39 Keppel Road in Tanjong Pagar Distripark, Singapore. The artworks showcased here will include site-specific installations and minuscule portraits.
For more information about Singapore Art Week's SEA Focus showcase, you can visit its website here. Tickets for the fair are also available here.