Fried chicken fans, Shake Shack has a special treat coming your way. After debuting in the U.S. in 2018, Chick'n Bites are finally making their way to Shake Shack Manila's roster of dishes.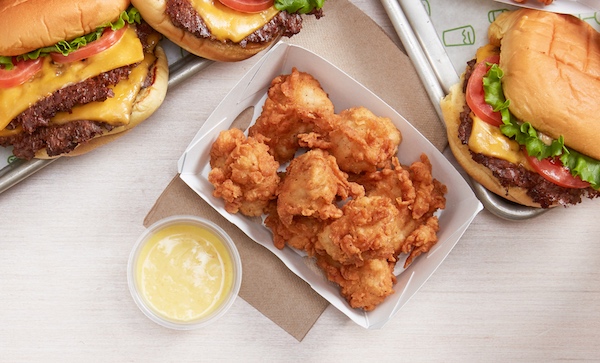 "Chick'n Bites are crispy pieces of chicken breast served in six (P190) or ten counts (P240) with a choice of barbecue sauce or honey mustard for dipping. Chick'n bites are always made fresh to order with all-natural, antibiotic-free whole muscle. The bites are sous-vide cooked, making them extra juicy, flavorful and tender, and then breaded in flour, cayenne and paprika before being crisp-fried," says the brand.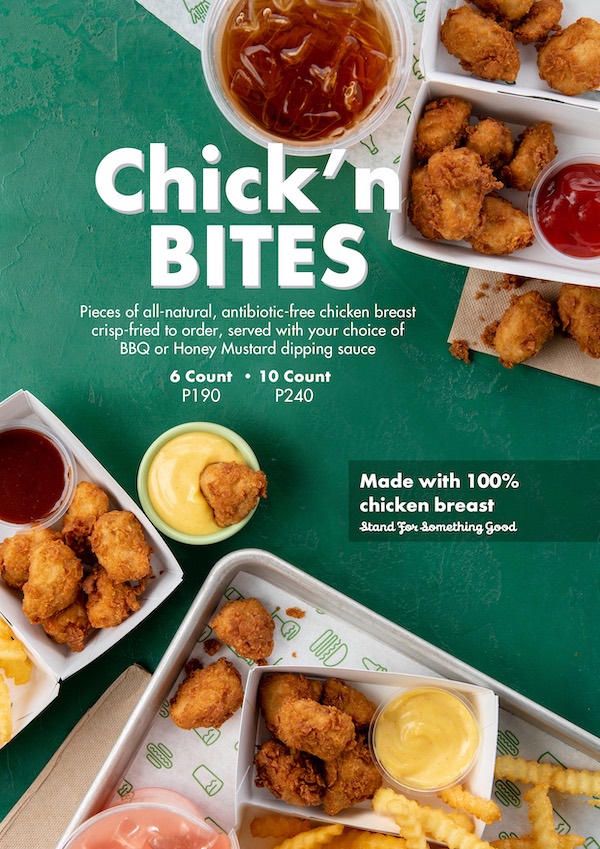 Aside from Chick'n Bites, Shake Shack's menu also has crowd-favorite chick'n shack sandwich, made with all-natural, antibiotic-free chicken breast, pickles, crispy lettuce and its tangy buttermilk herb mayo that has chives, parsley and thyme.
You can grab a box of chick'n bites starting Feb. 18 from any of the Shack's outlets or order ahead on Grab Food or Foodpanda.