It's like hitting two birds with one stone: the popular chocolate-covered wafer KitKat, but in a vegan version. KitKat V is expected to roll out later this year, according to Swiss multinational food and drinks conglomerate Nestlé.
This plant-based option will contain no milk and will instead have a rice-based alternative. Why? Because other substitutes such as soy or almond formulas can create off-notes, said Alexander von Maillot, head of Nestle's confectionery business.
KitKat V took about two years to create. The main challenge in making alternatives to milk chocolate, according to von Maillot, is making sure the dairy substitute blends well with cocoa and sugar for a creamy texture.
According to a statement, the company launched plant-based alternatives to dairy made from rice, oat, soy, coconut, pea and almonds in its products, among them non-dairy ice cream, coffee creamers, as well as rice- and oat-based drinks.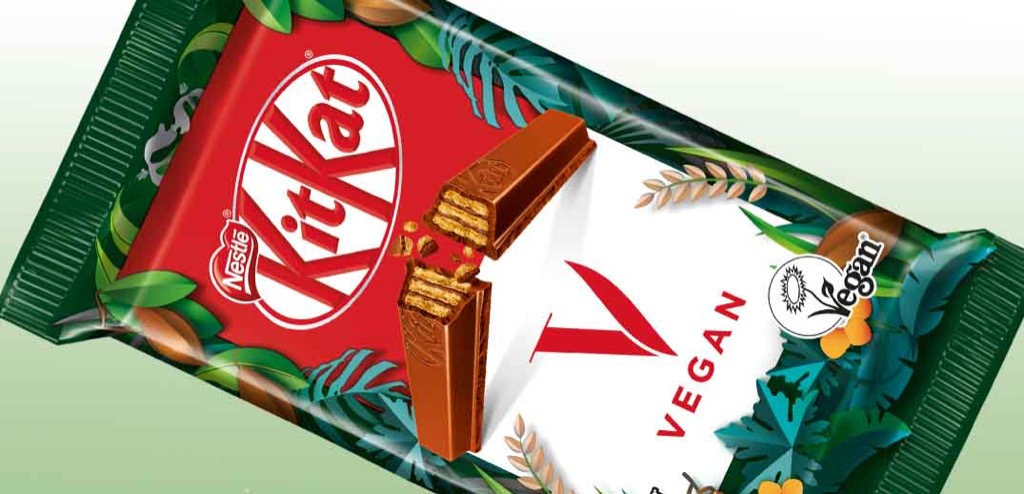 Addressing critics who have called it out for profiting off child labor, Nestle said it would use only 100 percent sustainable cocoa to make KitKat V. 
A 2015 U.S. Labor Department report estimates that about two-thirds of the world's cocoa supply comes from West Africa where more than two million children were engaged in dangerous cocoa labor.
"KitKat V is certified vegan, and made from 100 percent sustainable cocoa sourced through the Nestlé Cocoa Plan in conjunction with the Rainforest Alliance," according to the Swiss food giant. 
The Nestlé Cocoa Plan was launched in 2009 and aims to make cocoa more profitable for farmers while eliminating child labor from its supply chain and improving this supply chain's transparency. The more labor-friendly process should improve the quality of the cocoa it uses, Nestle added.