Veganism may be gaining more mainstream popularity thanks to plant-based meat alternatives made available by popular food chains, but there's still much to be said about the overall conversation about the movement.
Enter artist Seaplanes, aka Lylet Soliven. Her illustrations, akin to those you'd find in children's books, put food—vegan and all—to the spotlight through her latest zine, "Manganen."
In "Manganen," the experience of food is as happy as the figures in it—tomatoes, eggplants and more, all smiles throughout the pages.
Filled with food memories, "Manganen" is Soliven's ode to her family's recipes, but tweaked to highlight the use of vegetables. Soliven is vegan.
"I think my goal also was not just about the food, but just enjoying it. I've been vegan for almost four years, and I wouldn't deny that it's been hard," Soliven says. "My goal for the zine was also to enjoy food. Not just enjoy cooking, but enjoy the whole vegan eating.
"There's always a negative connotation to it, especially when I talk to people who don't understand where it's coming from," she adds.
We talked to Soliven about "Manganen" and her journey to and through veganism.
–
You produced the zine, last year?
Lylet: A Library, which is from Alternative Apartment, reached out to me. I had prints printed before with them. And then they invited me to create a zine with them. They are officially the publisher. And then they were like, "Do you want to do something with us? Bahala ka na what you want to do." So I was like, okay! I also felt that it was a project that I could dedicate myself to just outside the screen.
What's interesting was, I immediately thought of my family members. All my family members can cook. So I pulled all the recipes that I got from them that I enjoyed eating, but I couldn't anymore, because they weren't vegan.
I dedicated a whole month to test out the recipes. I finished around… actually I forgot. I don't have a sense of time.
NS: It's what pandemic does, haha!
L: Yeah, I know!
And then that was it. During my initial sale… nangyari kasi 'yong dalawang typhoons. I had to share my blessings to Isla Verde. Some of the proceeds were given to Isla Verde. 
My friend has a project with them, in Isla Verde. She constantly helps them, the community. So noong nag-bagyo, nasira 'yong bahay nila, nasira 'yong boats nila, which was the source of their livelihood. So I just thought of helping raise funds for them.
Why did you name the zine "Manganen"?
L: My dad, his parents are from Ilocos Sur. I have an Ilocano side. So I decided to use that to honor my roots.
It was something that I liked hearing before. As mentioned in zine, I would spend my summers in Ilocos Sur, tapos I would just play outside, and then when I would hear my lola say, "Manganen!" Babalik na kami, kakain na.
So growing up, food has always been a part of my life—not just eating it, also cooking it. I got to experience seeing my tito just sit down and grab a fresh pail of oysters, and he would just eat it there, right there and then.
Tapos I also got to experience firsthand killing a crab inside a pot, so that was interesting… and now horrible, at my situation right now, haha!
Can you tell us more about the dishes that you've featured in the zine?
L: Most of the dishes are like… I guess you can call them specialties from my family members. For example, my lolo's Valenciana. I remember that it will always be served during fiestas in Cavite, so even though we live in Bulacan, I would always remember Cavite when that's served. 
My mom's bread roll—it's always a party staple. It's as staple as the normal birthday party lumpiang Shanghai and hotdog with marshmallows. People would always look for my mom's bread roll during parties. So I found a way to… how am I going to eat these things again, if they have meat.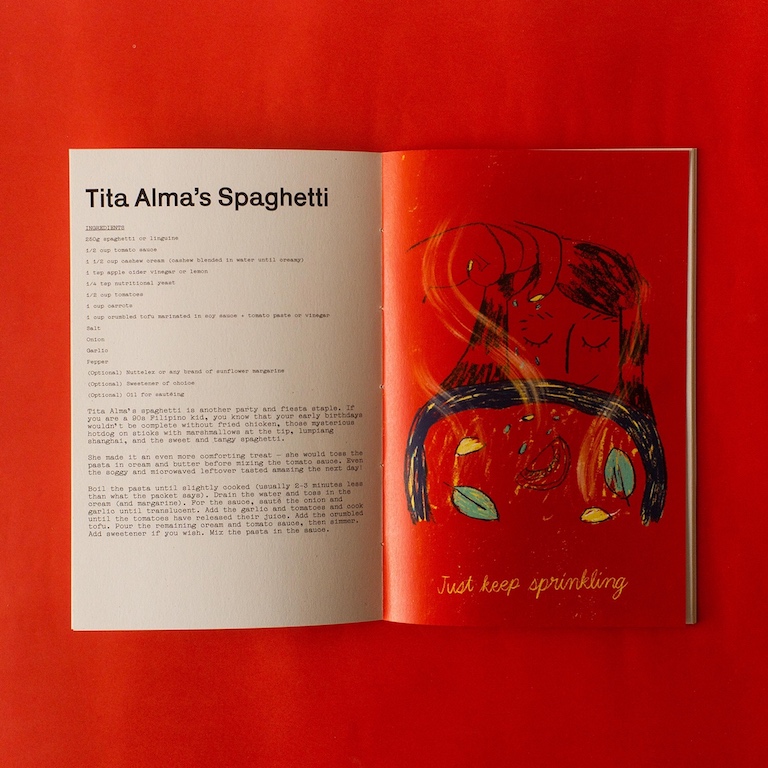 So the other ones, I also included, the ones that are not necessarily from my family members but ones that had good stories.
The one that I got from our Taiwan trip, it was this rice bowl and then meron siyang tofu that kind of tasted like… para siyang may five-spice. 'Yong ginger and scallion sauce. That was a simple dish, but it had a funny story because when we went to that diner, we didn't know Chinese. And when we were handed the menu, it was all in Chinese. So thankfully—it was a couple running the diner. The husband knew a little bit of English, so he translated. The lady was like, in Chinese, she asked us, "noodles or rice?" So 'yon. We ended up really enjoying the food. It was really so simple, but just the story of… it was a whole "Lost in Translation" thing. Food transcends languages.
The other one was from my experience volunteering in Negros Oriental. We lived on an island—me and my co-volunteers. So we didn't have a fridge. Everyone was forced to be vegan. And then our food was all veggies, canned goods. And for some reason, we always had an excess of (canned) chickpeas. People started complaining na, "chickpeas again?!"
What's funny was, I was with foreigners kasi, so we had different cultural backgrounds and the way we look at food. But we were all subjected to limits. If we don't eat, we'll die. We'll starve. So that running joke of the chickpeas… when I was assigned to cook, I did this dish that they all liked.
So it's mostly my family members' recipes and my own stories with food.
You've been vegan for four years. What made you shift to veganism?
L: It wasn't like a cold turkey thing na, boom, I'm vegan tomorrow. It was gradual. I remember writing on my journal—it was July 2017. I said, I'm going to eat clean.
So I started with not eating beef and pork. And then I transitioned to eliminating chicken and fish. The slowest and longest adjustment was dairy and eggs because I love my desserts. Until I found this group on Facebook called Manila Vegans. It became my directory for anything, for my access in general.
It was super important for me to have that kind of support group because in my family, I was the only one who decided to turn vegan, and I didn't really have friends who were into it. So I relied on strangers.
It's good that I also knew how to cook.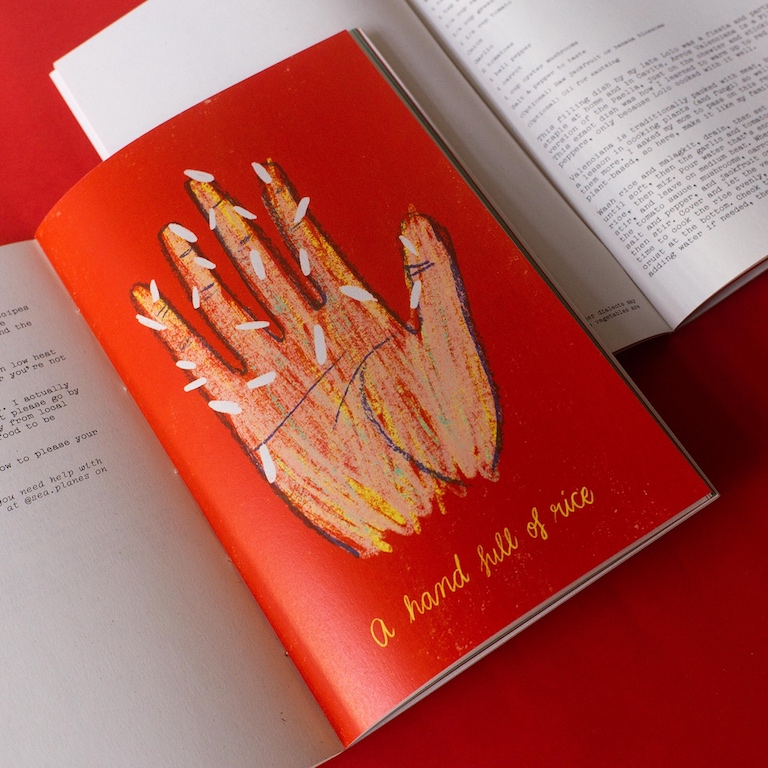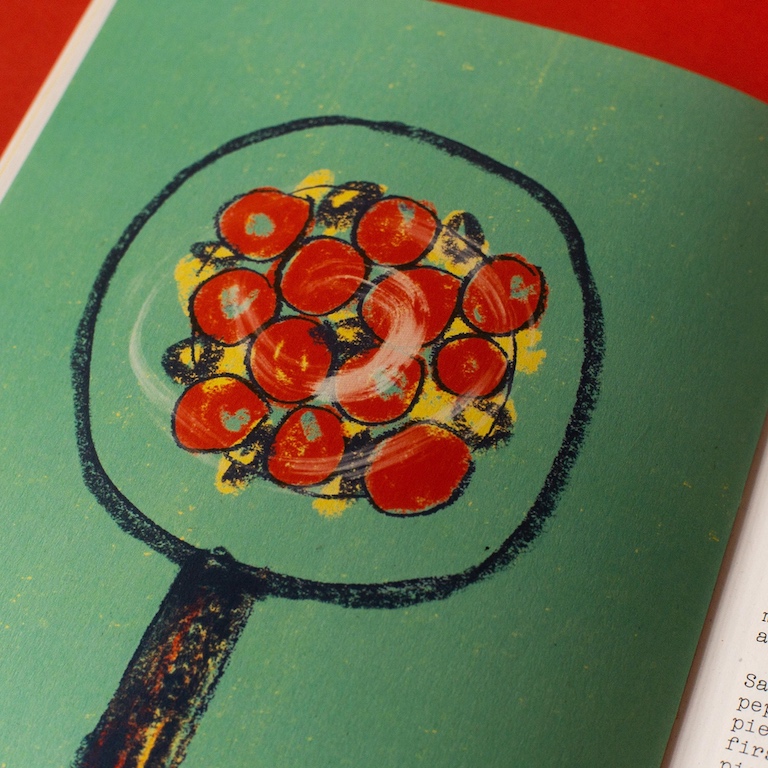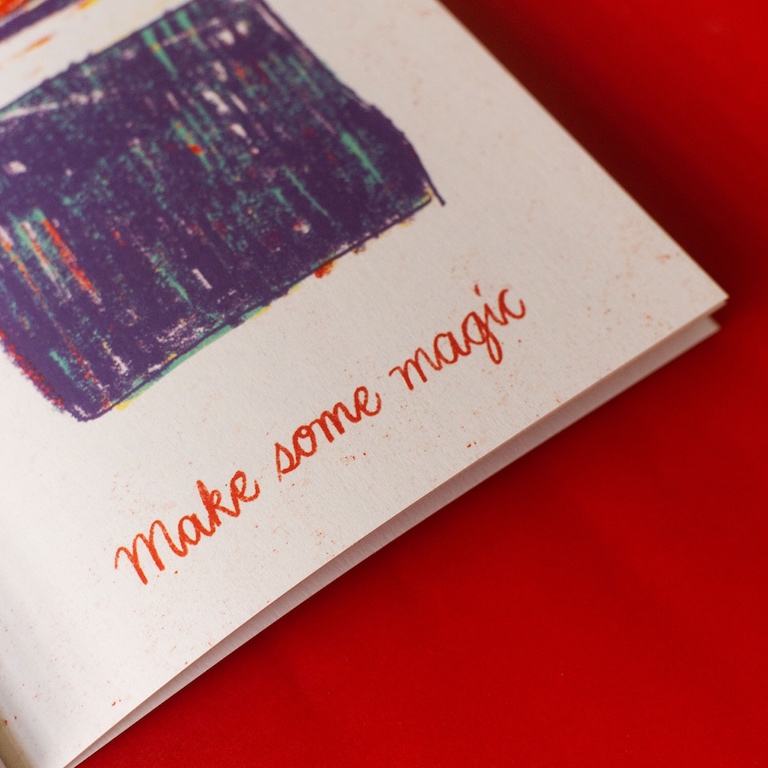 I guess the thing that helped me stay the most… I did it initially for health. Then nanood ako ng documentaries. I saw "Okja." Something clicked for me. Like it's horrible. It's horrible to see those things.
And then what makes me stay is that I mentioned nga na it's just beyond the food, the diet, the discipline and all. It's about… kasi for a time in my life I was able to surround myself with people who it's just in their nature to actually care. Doing good is just part of themselves. That was really inspiring for me. Especially the environmentalist friends that I have—which they don't call themselves. Parang you're also aware that there can be really angry and extreme environmentalists, but for them, the people I hung out and made friends with, as in… okay, this is just how we do it, this is how we live our life. So that was really inspiring. And it made sense to me. I felt, for the first time, that hey, these are my type of people.
–
Lylet Soliven's third zine, "Manganen" is available on a_library.ph
Find Soliven's illustrations, works and other updates through her newsletters on Substack here and here.