Everyone loves ramen and instant noodles. What we can agree to loathe is the plastic packaging it comes in: one pouch for the noodle itself and a few more packets for the liquid and powder seasonings.
The worst part is, like most plastics, those do not decompose; they only break down into microplastic that can cause further environmental damage to marine animals and even humans!
The race to develop more environmentally friendly ways to package food is on, from the rise of zero-waste groceries where you bring your own containers to the development of new technologies and materials that biocompose.
One of these new innovations is a noodle packaging that dissolves upon contact with water and becomes its seasoning.
UK-based product design student Holly Grounds developed this moldable film using edible, tasteless starch-based bioplastic embedded with dried spices and flavorings.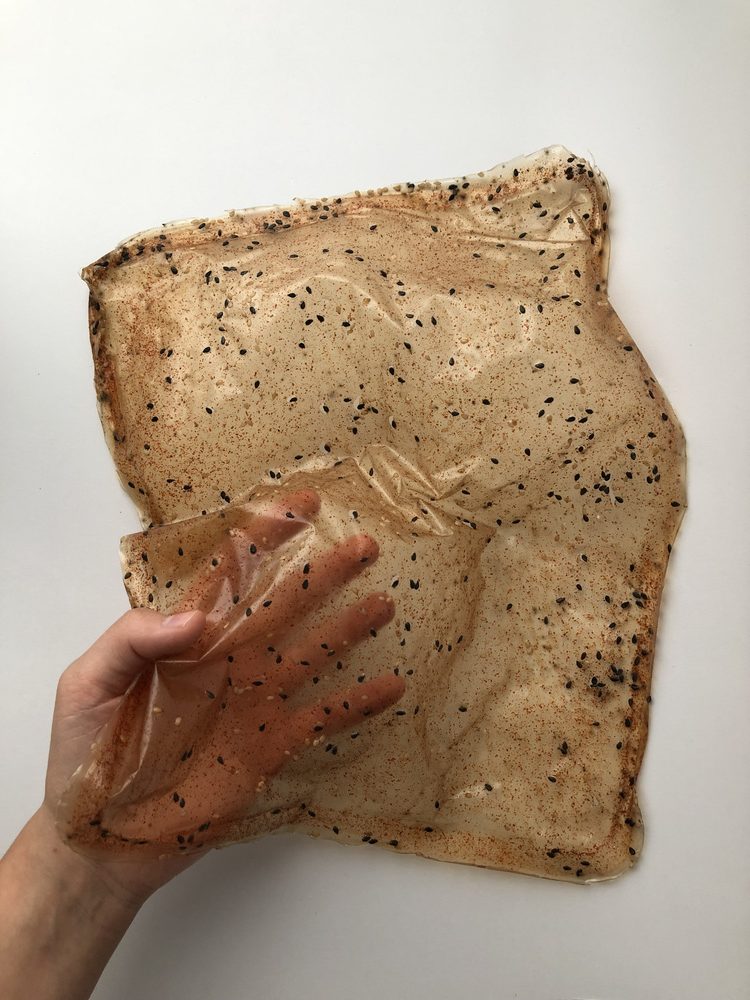 To ensure the freshness of the noodles inside, the film is heat moldable and can be sealed at the edges. The product has yet to be scaled to market however. One of the challenges is how to ensure the packaging is hygienic without the need for an extra layer of protection.
In her conceptualization stage, she envisioned the individually wrapped noodles being sold in a dozen wrapped in a cylindrical kraft paper. Other than that, the noodle parcels are packaged in a wax-coated paper outer.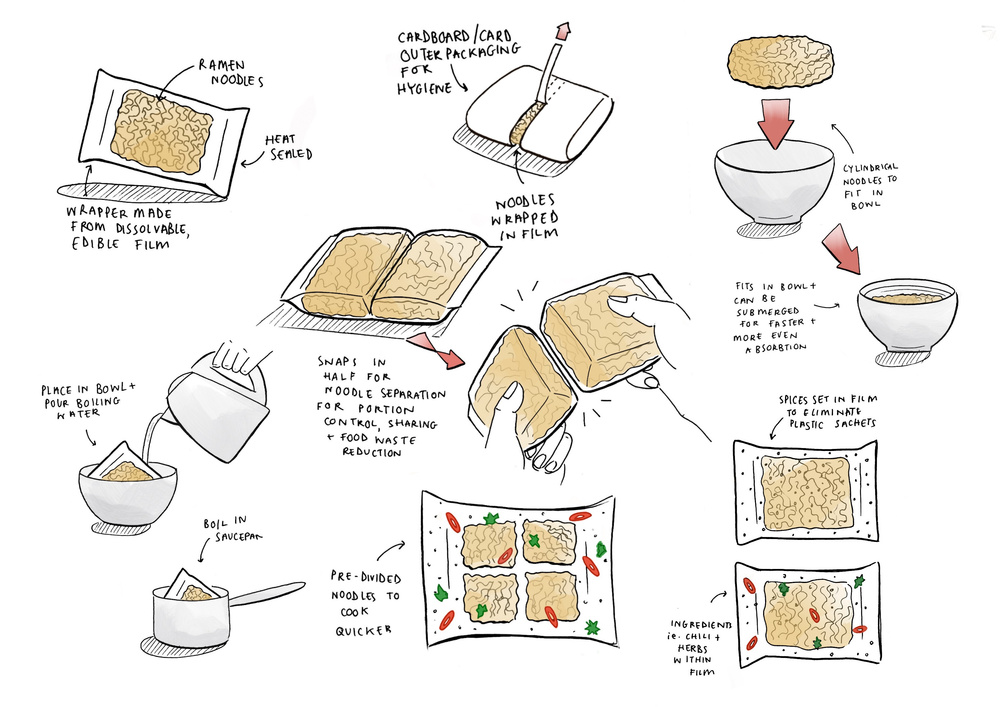 According to tests, the film dissolves in under a minute and seamlessly integrates to the rest of the noodles, much faster than store bought noodles.
For now, only flavors with small dried ingredients are available, such as those embedded with sesame seeds, shredded nori and powdered flavoring. This is because bigger ingredients like shrimp tend to compromise the integrity of the film.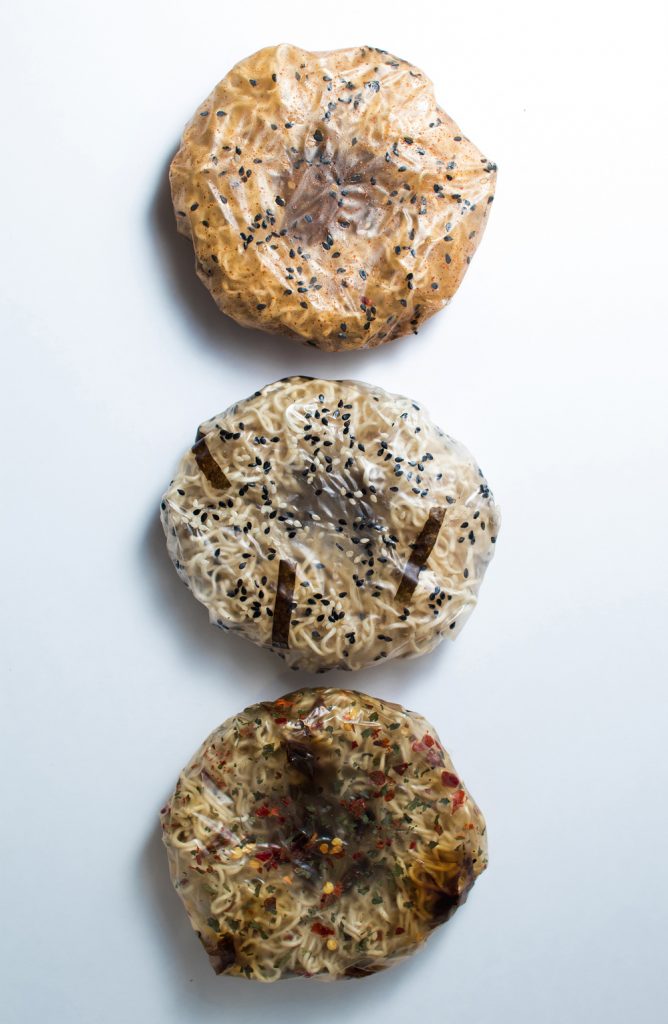 "The opportunities for dehydrated ready meals present a promising future, maintaining the next generation's need for convenience in the kitchen," Grounds said. "I aim to develop this project in the future and create a meaningful contribution to the fight against single-use plastics."
The dissolvable noodle packaging was shortlisted in the Beyond Plastic Award, a German award-giving body that honors innovation and creativity in sustainable product and packaging design.