At this point, I really believe with all my coffee-loving heart that anyone can be a barista.
I mean, setting up your space to look like a café is one thing, but whipping up café-level drinks in a snap is a life skill many have developed and mastered lately. Just look at these netizens.
By just mixing together NESCAFÉ GOLD and a few other pantry staples, anyone can recreate their café favorites at home.
Mocha frappe
A staple of commercial second wave coffee shops (that, we must admit, we also miss dearly), the mocha frappe is surprisingly easy to whip up at home. The ingredients are all easily accessible, and really, all you need is a blender.
Learn how to make a mocha frappe here.
Salted caramel frappe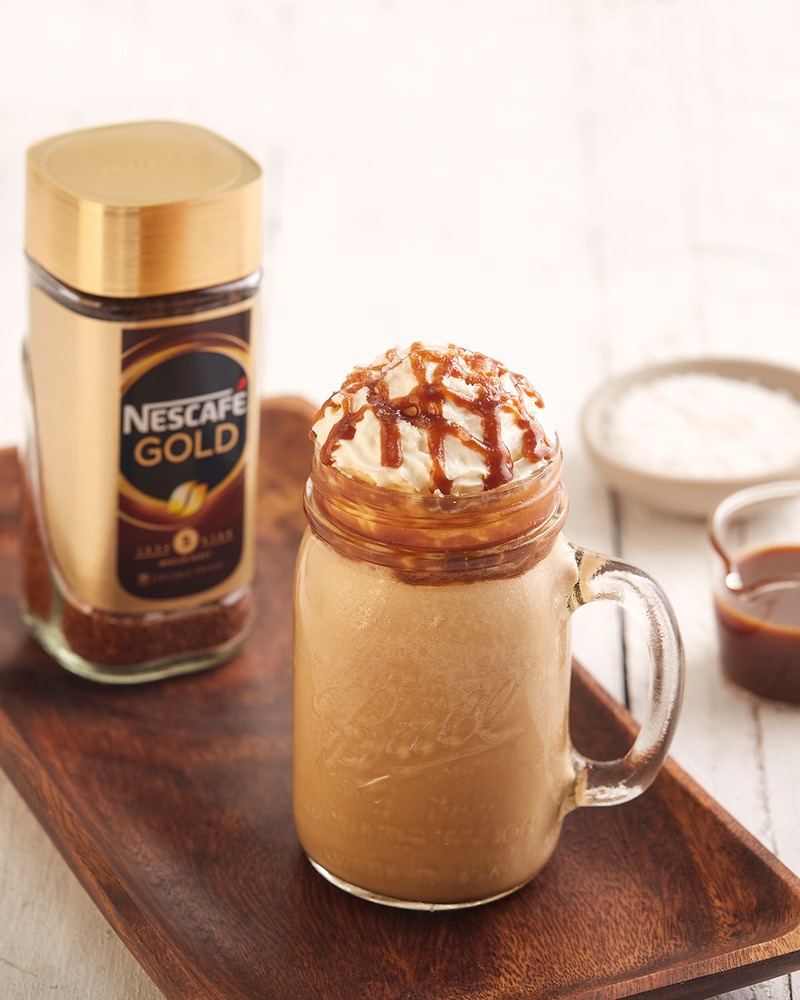 Tasting both like coffee and dessert in one, the salted caramel frappe is one drink we can easily imagine being a trendy café staple. But what's great about this flavor-packed drink (and we mean packed, because it has elements of all five basic tastes) is that you, too, can make it at home by yourself.
In this recipe by NESCAFÉ GOLD, you can even learn how to make salted caramel from scratch.
Learn how to make salted caramel frappe here.
Yuan Yang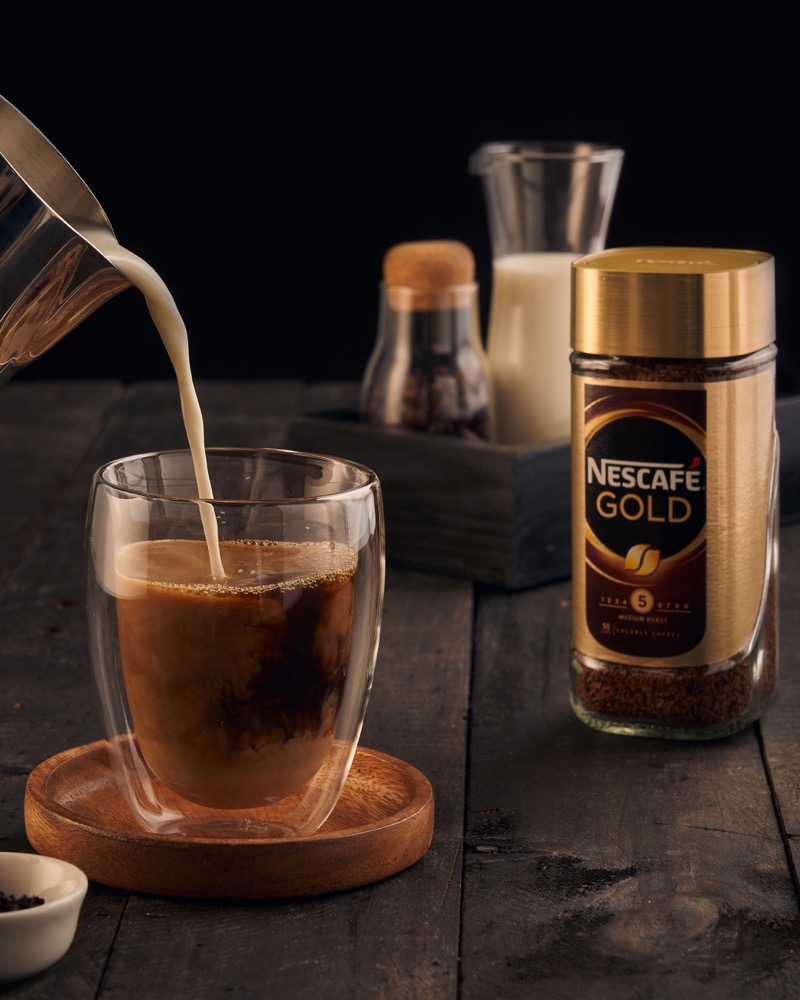 Coffee or tea? With this popular Hong Kong concoction, you don't really have to choose between the two. Taneng has also made her own coffee-tea combination after this popular drink. At Taneng's "home café," this is paired with a more local flavor—cassava cake.
Learn how to make Yuan Yang here.
Spanish Latte
Another coffee variation enjoyed all over the world is the Spanish latte or cafe con leche, which uses condensed milk as the drink's main sweetener. (This is also my personal favorite!) To add more depth to the latte, use textured milk and dust with a bit of cinnamon.
Learn how to make Spanish latte here.
–
There are dozens of other ways to enjoy coffee that you, too, can recreate easily at home. NESCAFÉ GOLD has these popular recipes on its website so that anyone can create their own home café.
What's great about these recipes is that whether you're trying the biggest coffee trend or a globally known drink, you can easily achieve café-level results. NESCAFÉ GOLD, which is made with Arabica beans just like café coffee, already has the full balance of flavors that are standard in our coffee shop drinks. What's better is that it's made more convenient by just adding a spoonful of granules into water. The next steps are just adding and mixing what you already have in your pantry. The variations? Endless.