Party-list group Bayan Muna says the government's P1,000 financial aid for the two-week enhanced community quarantine (ECQ) will not be enough to cover basic needs.
Following the extension of ECQ in NCR Plus until Apr. 11, P22.9 billion worth of assistance will be released to local government units starting today to be distributed to 22.9 million individuals in Metro Manila, Bulacan, Rizal, Cavite and Laguna (with a limit of P4,000 per family).
Bayan Muna member Thata Alindogan went out to the Commonwealth Market to do the P1,000 challenge and see how much they can get. Their conclusion: P1,000 could only last three days for a family of four.
Here's the breakdown:
5 kg rice – P200
Cooking oil – P60
1 dozen eggs – P86
Chicken – P320
Assorted vegetables (sayote, leaves, eggplant, squash) – P66
Spices (onion, garlic, tomato) – P48
Bananas – P40
Bagoong (fermented fish paste) – P55
1/4 kg galunggong or mackerel scad – P40
Salt and pepper – P20
Instant coffee – P39
This amounted to a total of P974, not including transportation fare.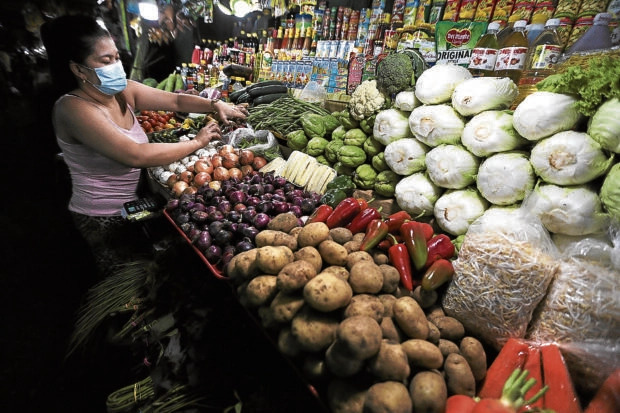 Bayan Muna Rep. Carlos Zarate said even the P4,000 maximum benefit would not be enough for the average Filipino family with five members. Bayan Muna stands by their estimate that Filipinos need at least P10,000—or P2,000 to P4,000 more than the previous social amelioration program allotment last year—to recover from the economic downturn due to the pandemic. Furthermore, he added that it has been a week and most NCR Plus residents have yet to receive said aid.
"Ano ba naman ito? Mag-e-ECQ nang bigla-bigla kasama ng pagsasara ng mga empresa at kawalan ng trabaho at pagkain ng karamihan, tapos ang bagal naman ng ayuda," he said.
(What is this mess? The government places areas under an ECQ hastily which required the closure of some workplaces that led to the loss of jobs—which ultimately led to hunger—but the aid provision is so slow.)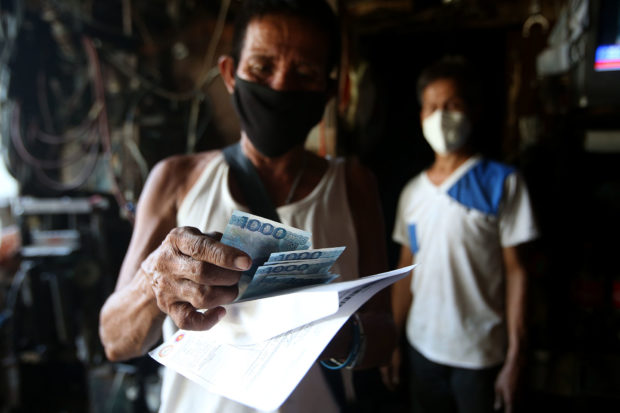 Department of Interior and Local Government Undersecretary and spokesperson Jonathan Malaya said LGUs are expected to release P1,000 cash aid to their constituents by Tuesday or Wednesday.
On Mar. 30, Department of Budget Management Secretary Wendel Avisado said LGUs are authorized to decide if the P1,000 aid will be given in cash or in kind.
The Department of Social Welfare and Development will be the one to give agencies the list of eligible beneficiaries.