Like most pandemic businesses, Indianapolis, Indiana, USA-based cookie maker Salamat Cookies!™ started out as a way to earn amid the economic impact of COVID-19. Filipino-American cinematographer/photographer Michael "Mike" Wiliams and his mother Lourdes "Odie" Arceo-Williams first made cookies on May 10th last year in time for Mother's Day, mostly to pay for the bills.
"I couldn't pay for services because I didn't have any income. I compensated with cookies just to say thank you. Salamat," Francis told Inquirer. "Then one day, a friend asked if the cookies were for sale. I was like, 'Uh, yup!' and the Salamat Cookies!™ Story began."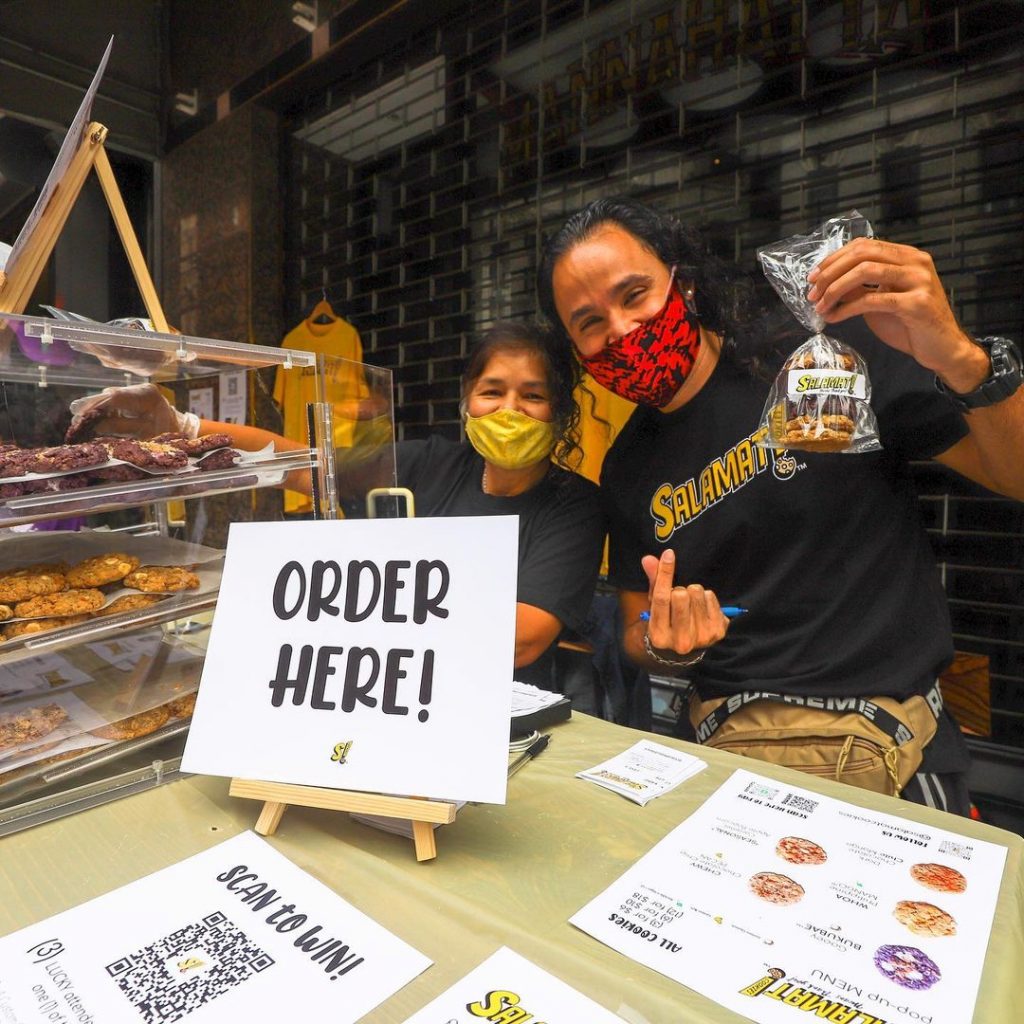 From baking oatmeal cookies based on YouTube tutorials to being featured in local and national television programs in the US, Salamat Cookies!™ is now a registered limited liability company (LLC) in the US. It is also recently featured on Bon Appétit alongside other blockbuster Filipino-American-run pastry businesses like the New York doughnut bakery Kora.
[READ:
Halo-halo, maja blanca doughnuts draw 800-person waitlist in NY. How come we don't have them here?
]
From making an initial 300 pieces of cookies almost a year ago, the duo has now made a total of 40,000 cookies, according to its Instagram page, almost halfway through their target 100,000.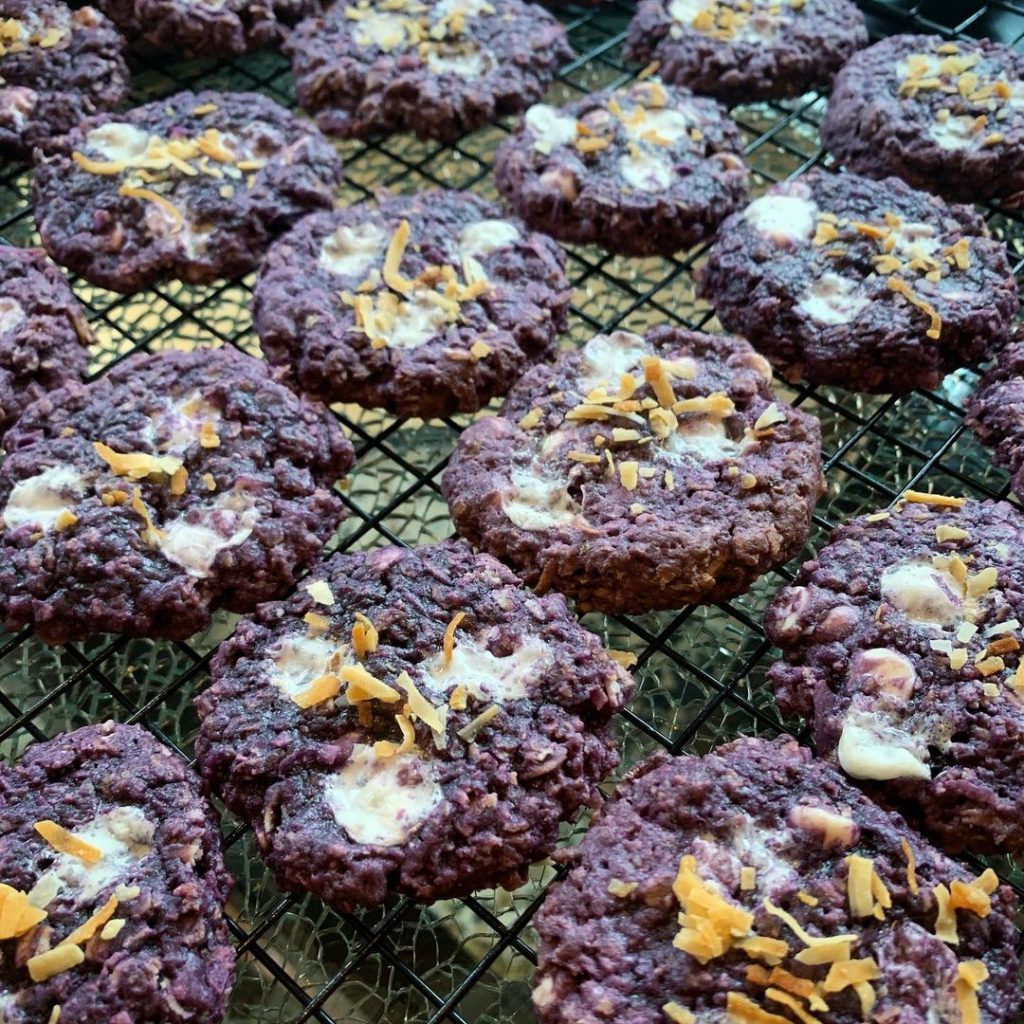 What sets the Williamses' cookies apart from other cookie-cutter ones (LOL) even in the US, where cookies are a staple, are its very Filipino flavors. Its best-sellers include the Gooey Bukubae, a combination of buko and ube with macapuno and melted marshmallow in white chocolate oatmeal cookie; What's a Turon made with rolled oats, fried plantain, jackfruit, white chocolate and a caramel glaze; Buko Pan-dayumm! that has macapuno and nata de coco; and Whoa Philippine Mango, its original offering with dried mango on white chocolate oatmeal cookie.
To date, it has almost a dozen flavors including seasonal offerings. It has also reached over 30 states and countries abroad like Canada, Morocco, India and Kuwait.
Its next goal is to be able to purchase a cookie truck so it can go around, as well as to rent a commercial baking space instead of being just home-based.
The Williamses' business also helps support charitable causes by allocating 10 percent of its sales. Other than cookies, Salamat Cookies!™ also has a line of merchandise that includes T-shirts and mugs printed with its yellow logo.