If you've gotten into the rhythm of bleaching every surface of your home thanks to the pandemic, this is your sign to step back a little. Since the pandemic started, most of us have gotten used to deep cleaning and disinfecting our homes with all the chemicals and solutions we can find in hopes that we don't get sick. Don't get us wrong, cleaning is great. But we might have gone just a little bit overboard.
How to clean for prevention
According to the United States Centers for Disease Control and Prevention's (CDC) updated guidelines, we don't have to get literally every nook and cranny of our homes to curb the spread of the virus. While yes, it's still possible—though highly unlikely—for us to catch COVID-19 if we come in physical contact with infected surfaces (which is apparently called fomite transmission), most infections are still due to droplet or airborne transmission.
The CDC's recommendation is to focus on cleaning (which is not the same as disinfecting!) the high-touch areas in your home—like doorknobs, light switches, cupboard handles, tables and chairs. You don't need to break out the bleach to clean them though.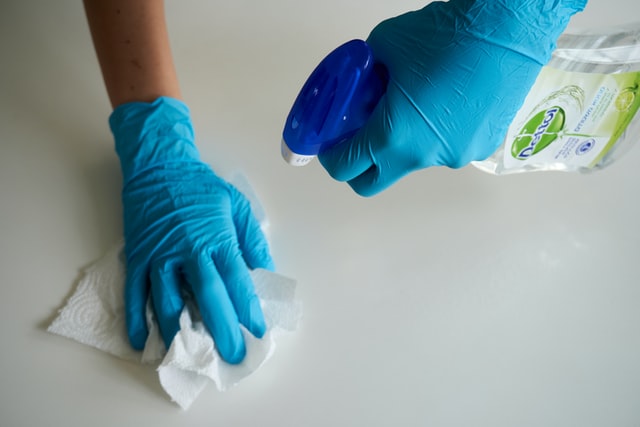 You can opt for milder household cleaners that contain soap and detergents, which will do the job just as well as harsher chemicals without potentially hurting yourself.
Another thing the CDC's updated guidelines mentioned is the reduction of surface contamination. The guidelines are simple, like asking visitors to wear a mask, frequent handwashing and isolate anyone that gets sick.
What to do when someone's sick
If someone catches COVID-19 though, that's when disinfection plays an important part in keeping your home safe.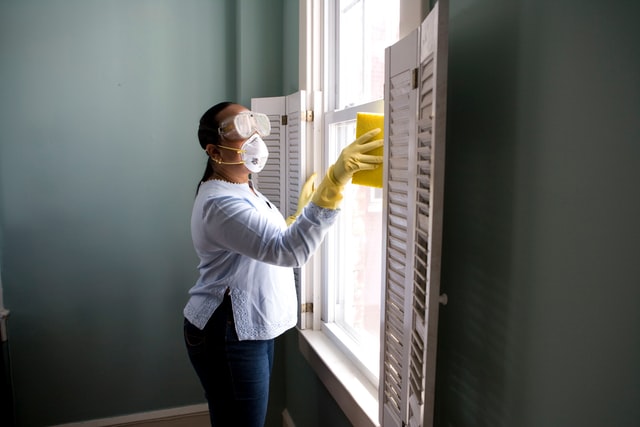 The CDC recommends that aside from cleaning visibly dirty surfaces, people need to disinfect their homes. An important thing to remember while disinfecting is to follow the instructions on the label. This means don't mix other products and don't improvise what you think might be better.
While disinfecting and cleaning, also make sure to wear gloves so you don't get hurt. High-grade disinfectants can potentially be harmful to humans, so it's better safe than sorry. Other than that, make sure you isolate the person who is sick and wash your hands frequently—and immediately after taking off your gloves.
We're in this for the long haul (sadly), so let's all be safe!