Makati is the literal definition of an "urban jungle," but it wasn't always that way. Case in point, the Greenbelt area. Unbeknownst to most of us born in the 1990s and 2000s, Greenbelt actually used to be a bonafide green space in the middle of Makati.
Before the area's "mall-ification" in the '90s, the area that now comprises Greenbelts 1 through 5 used to have a park, some stores, bistros and a disco. Landscape architect, urban designer and environmental planner Paulo Alcazaren shared yesterday, April 22, a few photos on Facebook of the Greenbelt block back in the day.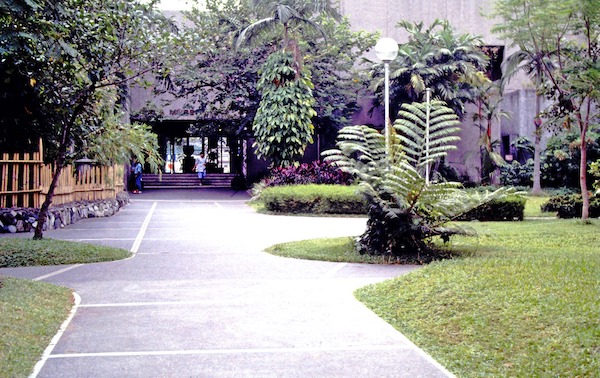 "Before the Greenbelt block evolved into Greenbelts 1, 2, 3, 4 and 5, in the 1980s it was just Greenbelt 1 by Leandro Locsin connected by a long arcade to Greenbelt Park, which was ringed by low structures housing a panoply of restaurants, a disco, bistros, the original San Mig Pub and anchored on Makati Avenue by another Locsin creation, the Ayala Museum," Alcazaren recalled. "The park had a central aviary, which was installed in the 1970s, but de-commissioned going into the late 1980s."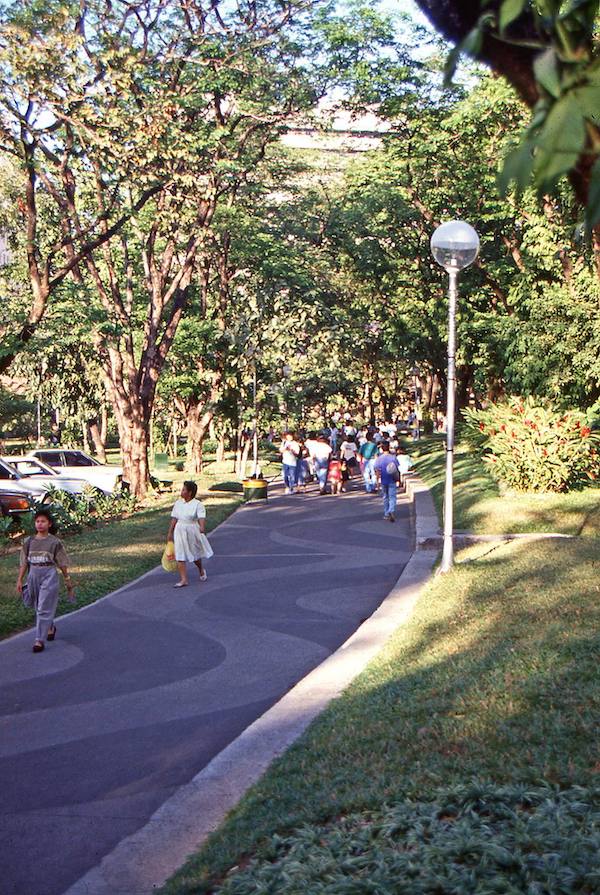 "My old firm, PDAA Partners Landscape Architects was tasked to renovate the park in the early 1980s, to allow for better pedestrian circulation, a new entry portal, a cleaned up lagoon, some parking and to one side—a terminal for then still running Love Buses," he continued.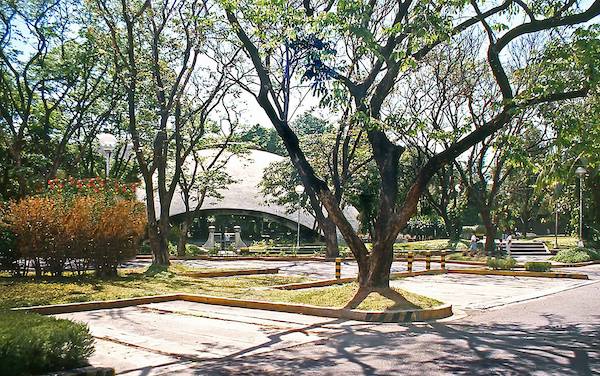 "My favorite memories of the place was breakfast at the original Pancake House, as well as happy hour at San Miguel and later Tony Roma's," he concluded.
These days, green spaces in the city are extremely few and far between. Most recreational green spaces in Metro Manila are now private golf courses and residential areas. This trip down memory lane is a nice reminder of what was, but also something to keep in mind for the future.
If the pandemic has proved one thing, it's that we need more public parks and nature woven into the city for the benefit of everyone living here.