Legal advice is something all of us need these days. For the typical Filipino, connecting with a lawyer can be a long process (which mostly consists of a lot of calls with our titos and titas). When finding a lawyer, it's traditionally about how well connected you are, which leaves the rest of the population in a difficult situation. A new website is trying to bridge that gap, though.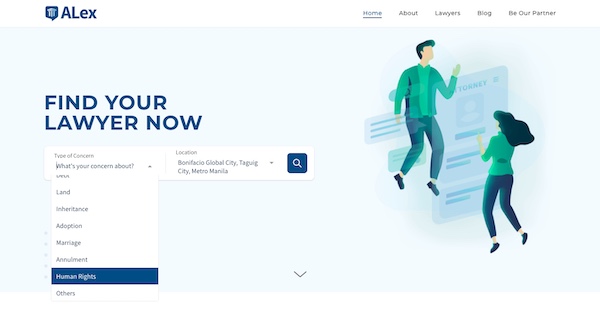 ALex (which is short for accessible law when translated from Latin) is a local online database that helps everyday people connect with lawyers whenever the need arises. It's as easy as going to the ALex website, selecting your legal concern (like new business, tax, or human rights), and inputting your location. From there, you'll be presented with a list of lawyers who specialize in that field that you can contact from the site itself. The service is free, which makes it accessible to anyone with a WiFi connection and a phone or laptop.
The concept was first formed by a law student who was frustrated by the lack of accessible legal assistance in the country.
"As a law student, I've read tons of cases for class and it was frustrating how a lot of people were on the losing end of the case because they lacked access to lawyers. If only they were able to seek help early on, they would have avoided being hundreds of thousands in debt, having broken families, or worse, ending up in jail," says ALex chief executive officer Warren Chu.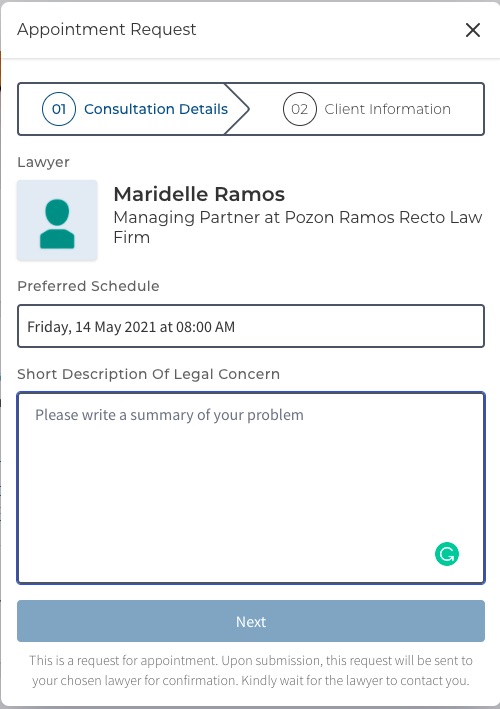 "Traditionally, when clients look for lawyers, they can search Google, go around downtown looking for law offices, or ask referrals, all of which are inconvenient and costly. I think we can do better, and this is why I came up with ALex, an online platform that conveniently connects and lets people find lawyers in just a few minutes," he continues.
ALex currently has a roster of 40 lawyers with different specializations around the country. To ensure the safety of the clients looking for legal assistance, the ALex team personally sends invites to trusted lawyers. They also perform due diligence, such as identity verification and membership in the bar by asking for their Roll Numbers and counter-checking with the Integrated Bar of the Philippines database.
Professional fees are currently settled directly with the lawyer after the first consultation, but the team behind ALex has plans on allowing users and lawyers to settle the fees via the site.
To learn more about ALex or connect with a lawyer, you can visit their website.