If you think you already know everything there is to know about cooking eggs, you haven't been to the eggciting part of TikTok. As in the trending hashtag "#EGGcitingdishes," which as of writing has 95.9 million videos tagged under it.
A quick scroll through the hashtag shows a mix of classic egg recipes—how to make the perfect boiled eggs or sunny-side ups, for example, along with more unique ones like the cloud egg (which we wrote about in 2017). There are also a number of eggs-in-cups variations, some with noodles, others with bacon, baked with bread dough, and so forth.
One particular food trend called pesto eggs has a cumulative 134.9 million views under its own hashtag. The most basic version of it involves cooking sunny-side up eggs in pesto instead of oil. The pesto eggs are seasoned with pepper and salt (some also add chili flakes), then served on top of toasted bread.
If you're curious to know if it's really easy—and more importantly, if it's worth trying—I already did the trying for you.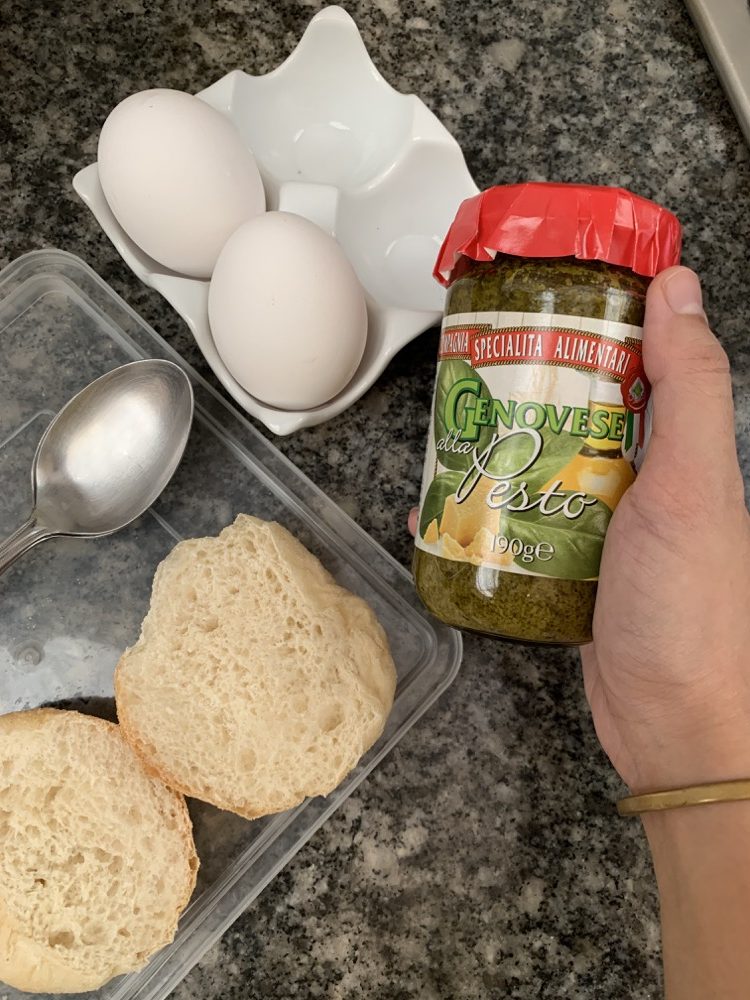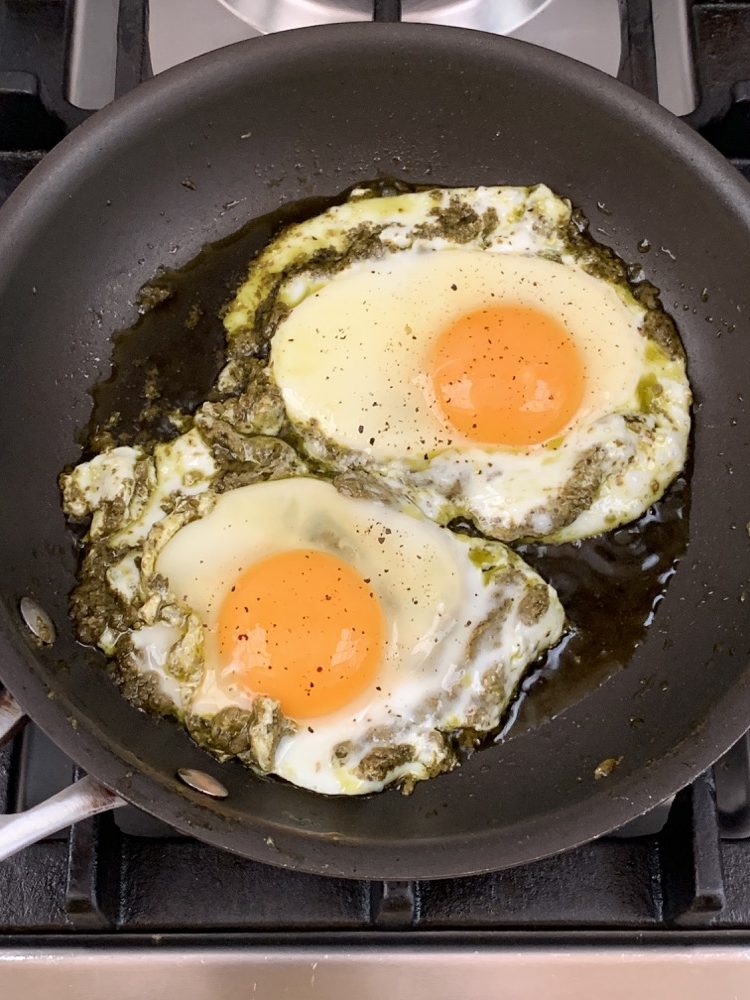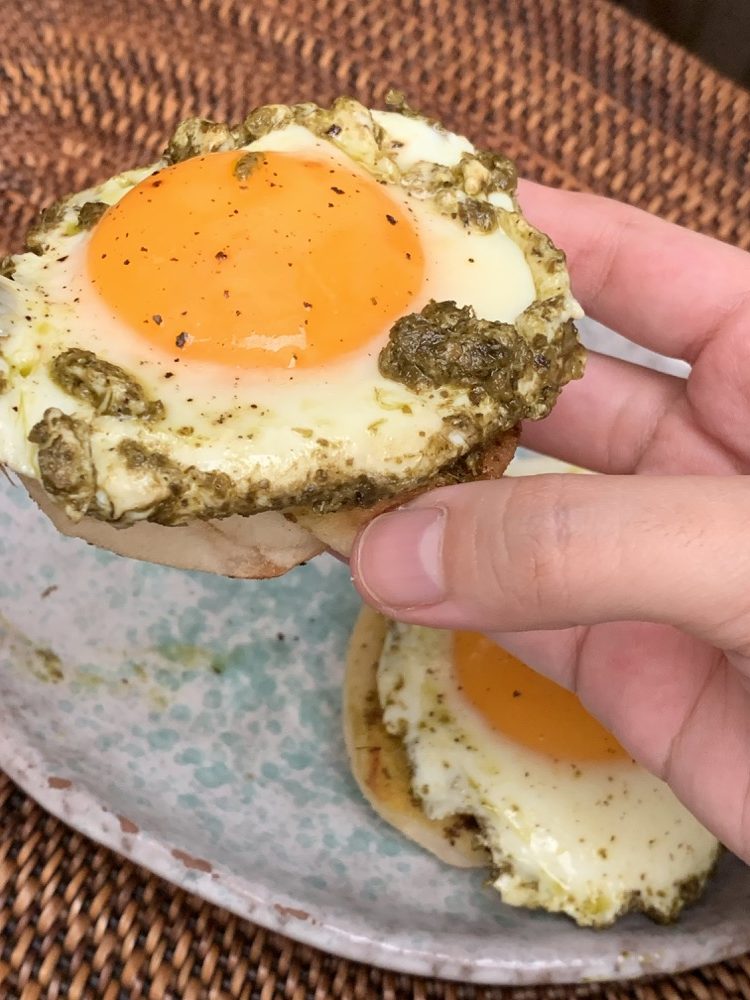 Definitely easy to make. The amount of pesto to use depends on your preference. I tried eating mine with toasted pandesal because that's the bread we have at home, and while it tasted pretty okay, I'd really recommend using sourdough or at least something with a bigger surface area like a slice of loaf bread. Other TikTokers also put ricotta cheese and avocado on the toast for added flavor.