When we think of the barong and Filipiniana, we are immediately drawn to formal occasions that call for these ceremonial garbs. Over the years, however, many designers have started to make more casual iterations of these traditional Filipino garments. In the U.S., Filipino Americans are also rethinking these iconic pieces and aligning them with their Asian American experience.
[READ:
5 modern Filipiniana and barong Tagalog for casual days
]
As part of the American denim brand Levi's Asian American Pacific Islander (AAPI) Heritage month project, two of its Filipino American staffers merge the barong and the Filipiniana with the brand's iconic denim jacket, the trucker.
Gem Mateo, Levi's senior designer and global brand creative along with Melissa Ladines, the brand's director for U.S. PR and entertainment marketing, are two of the eight AAPI staffers tapped for this custom design project.
Mateo, a third-generation Fil-Am from Daly City, California whose family migrated to the U.S. in the '70s, worked with artist Rachael Hurd for his trucker jacket overlaid with barong.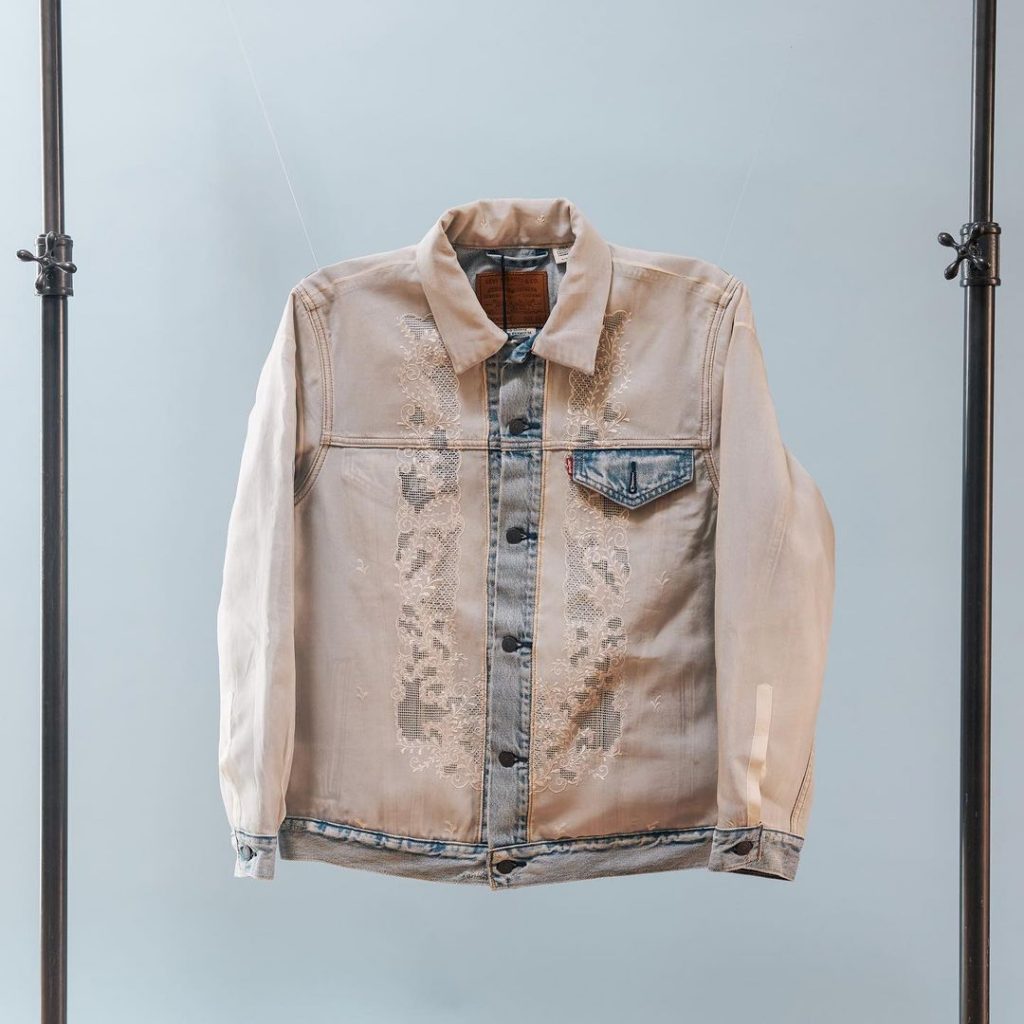 "I wanted to make a trucker that not only represented me as an individual, but all Filipinos," he said. "So my design incorporates a barong, which is a sheer, ornately embroidered overshirt that's traditionally worn to formal occasions like weddings."
The jacket features the sheer piña fabric with its elaborate callado embroidery prominently running along the torso.
Ladines, the daughter of a surgeon who migrated with his family to the U.S. when she was 7, worked with designer Matt Stones to reimagine the Trucker with the butterfly sleeves of the terno.
[READ:
The terno is back from the baul. Now what?
]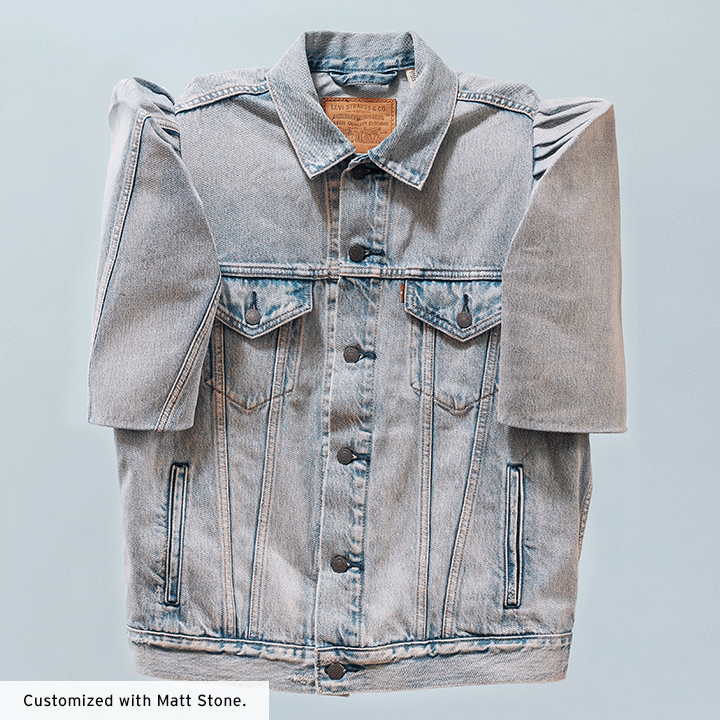 "Growing up, I would always see family members wear a gown with these sleeves to weddings or formal events. I always thought it was a bold fashion statement for a Filipina woman," she said. "I wanted to incorporate the sleeves into a trucker Jacket to achieve the same statement and strengthen Filipino pride."
Other than Mateo and Ladines, Levi's also tapped AAPI community leaders including Filipino American Paul Ocampo, the director of development at the Asian Americans Advancing Justice – Asian Law Caucus (ALC).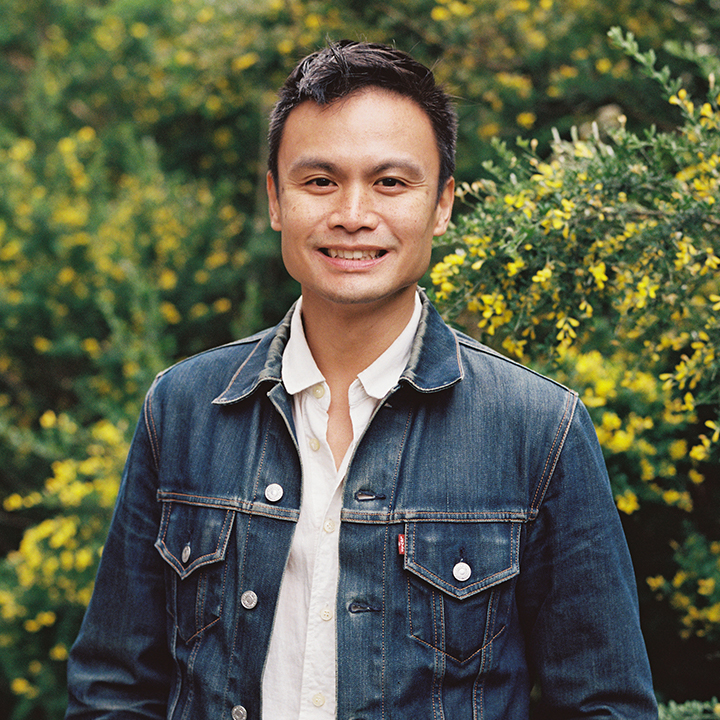 Born in Cavite, his family migrated when he was 11 year old to escape the dictatorship of then-President Ferdinand Marcos. He identifies as a first-generation, queer Filipino American. He and his colleagues at ALC work to defend, protect, and promote the civil rights of the AAPI community.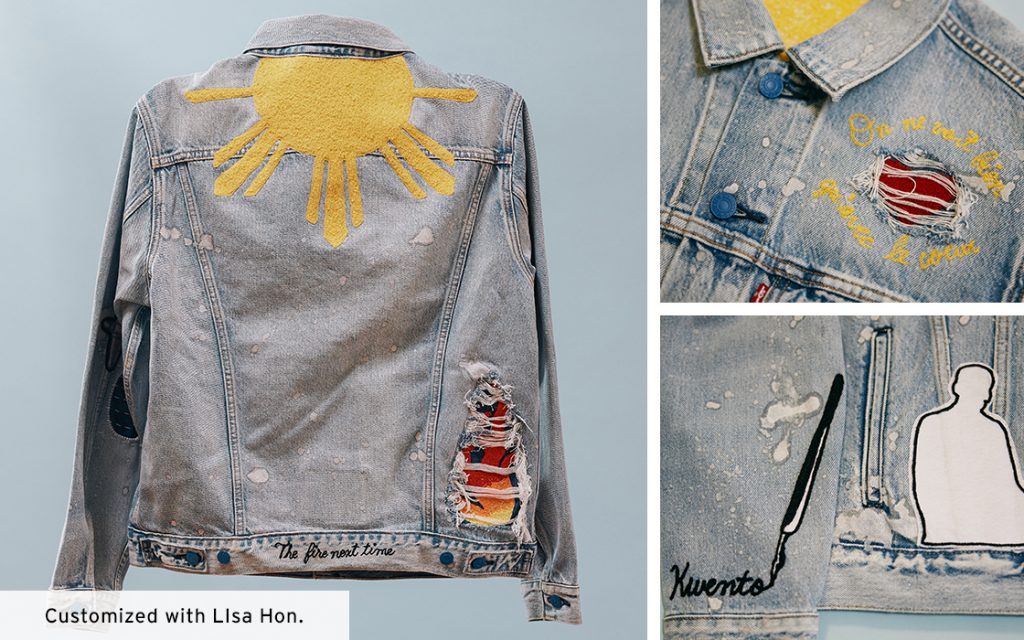 Working with designer Lisa Hon, Ocampo's jacket is inspired by colorful jeepney motifs. It also features an embroidery of the sun from the Philippine flag at the back, as well as patches that pay homage to his idols Jose Rizal and James Baldwin.
"The jacket also references my idols, Jose Rizal—national hero of the Philippines, first demonstrated for me the power of a story, of kwento, to effect social change—and James Baldwin, who inspired me to examine my role as a racial justice advocate more deeply and opened up my understanding that the Asian American identity, a social construct, exists only in relation to anti-Blackness," he said.
Levi's also invited nine AAPI members of its design team to customize their own trucker jackets with back panels made up of individually designed squares that allude to their unique heritages. Two other Fil-Am creatives, Auvy Ruelos, who's the senior designer for men's non-denim, and Nicole Cayetano, project coordinator for design and innovation, worked on this.
"The Asian American Pacific Islander community is not monolithic, and we have a great representation of different AAPI identities within the Design organization," the design team's statement read. "The approach we took with this jacket reflects the diversity that exists within the AAPI community. We have to take control of our narrative, show the diversity within our community and push for accurate representation in the media. We have to shine some bright lights on AAPI history and call attention to our contributions, not only to our country, but the entire world."
The custom trucker jackets will be housed at the Levi's archives. Part of the brand's commitment to the AAPI community and this cause includes a donation by the Levi Strauss & Co. and the Levi Strauss Foundation of over $500,000 in 2021 to organizations fighting for the AAPI community, including Advancing Justice – Asian Law Caucus, Chinatown YMCA, Chinese for Affirmative Action​, Filipino Community Center,​ and May 19 AAPI Solidarity Campaign.