The origin of the croissant, just like its structure, is shrouded in layers of history. A scholar specializing in croissants (yes, it's a thing) says it can be traced back to the crescent-shaped Austrian kipfel, which the French adopted by way of carb-loving queen Marie Antoinette if the legend is to be believed. The use of layers upon layers of puff pastry, however, is all French.
What is more clear and more documented is the rise of new iterations of the croissant in the last decade. There is, of course, the Instagram-famous cronut by French American pastry chef Dominique Ansel, which launched a thousand copycats.
Last year in the local food scene, we discovered that a pizza with a croissant crust exists, courtesy of Butterboy—decidedly the most in-demand croissant maker in Metro Manila at the moment, at least in our circles. (You need to see its French vanilla rainbow croissants BTW. Just in time for Pride Month.)
Just last week, however, Ansel announced his new take on the French pastry staple: the croissant toast. Unlike its predecessor, which is crescent-shaped, this one (two actually) takes on the shape of a cylinder and a box. 
Available at Ansel's Hong Kong location Dang Wen Li, it comes in two flavors: maple and sea salt. Both have the characteristic golden exterior of the croissant, as well as its light and airy interior.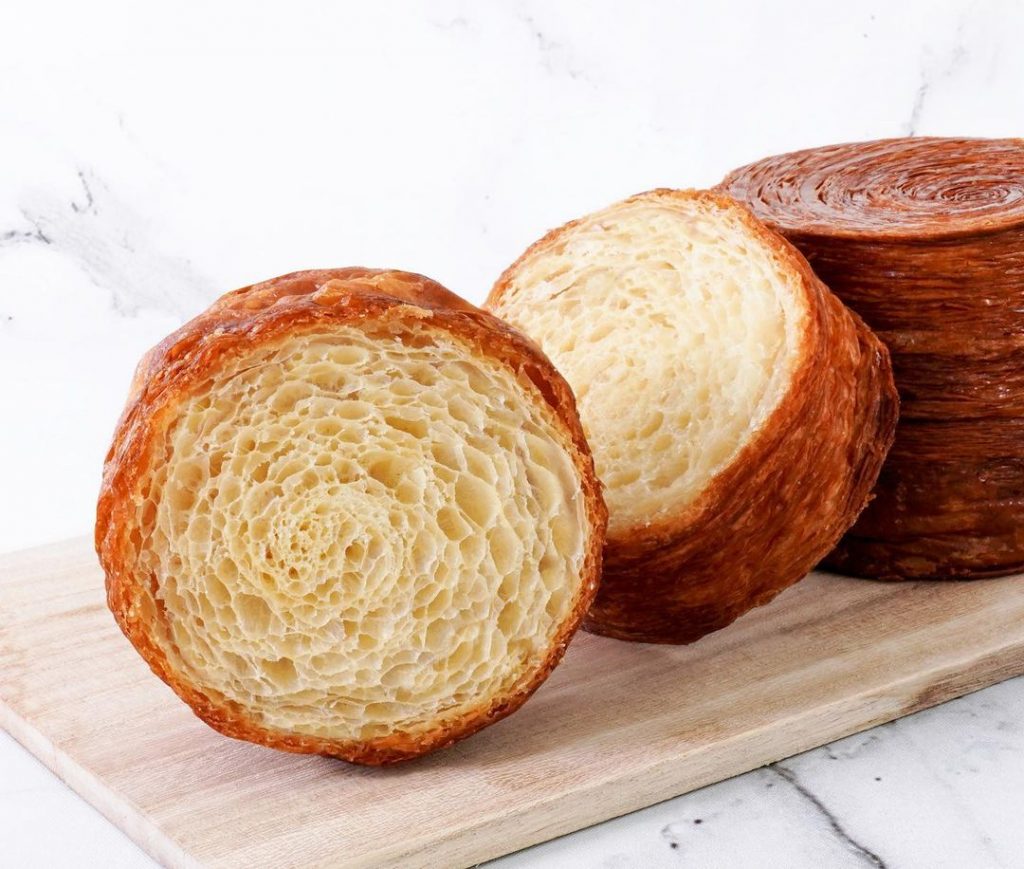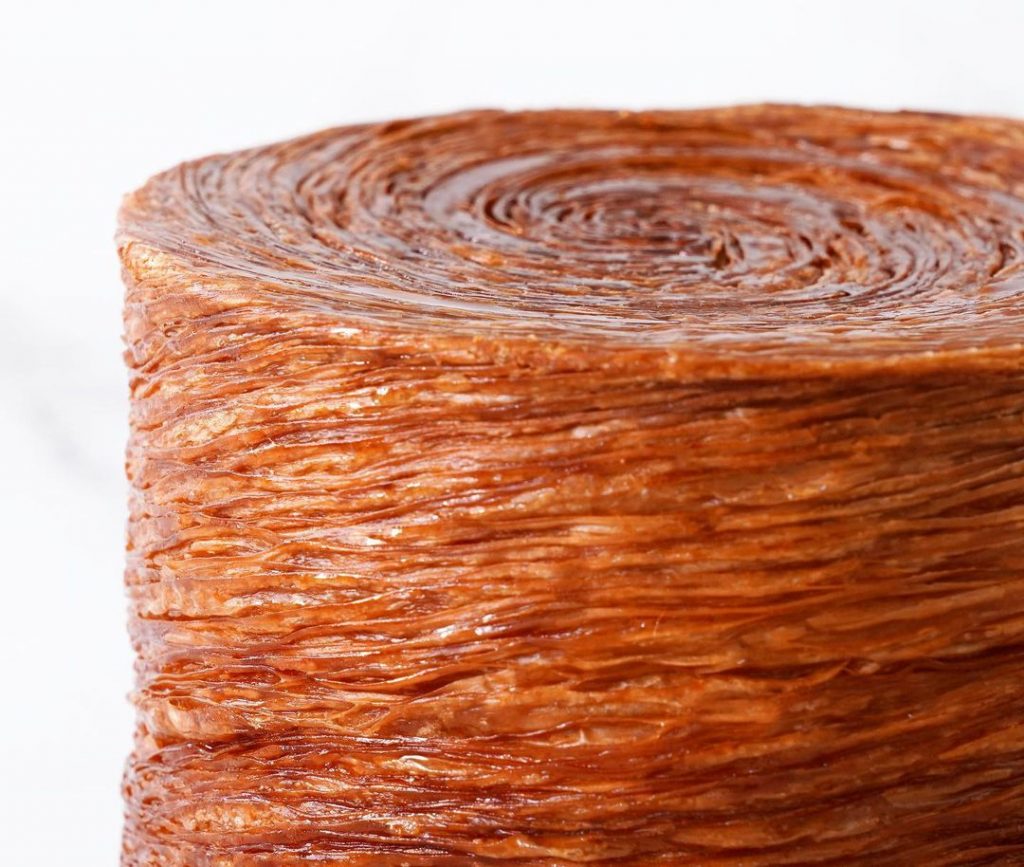 According to Ansel on his Instagram account, the product is developed using different lamination and shaping techniques. For the cylindrical maple croissant toast, Canadian maple syrup is incorporated into the dough for sweetness and a distinct fragrance. The sea salt variant, on the other hand, is shaped like a cube and is laminated with British sea salt for a subtly savory flavor.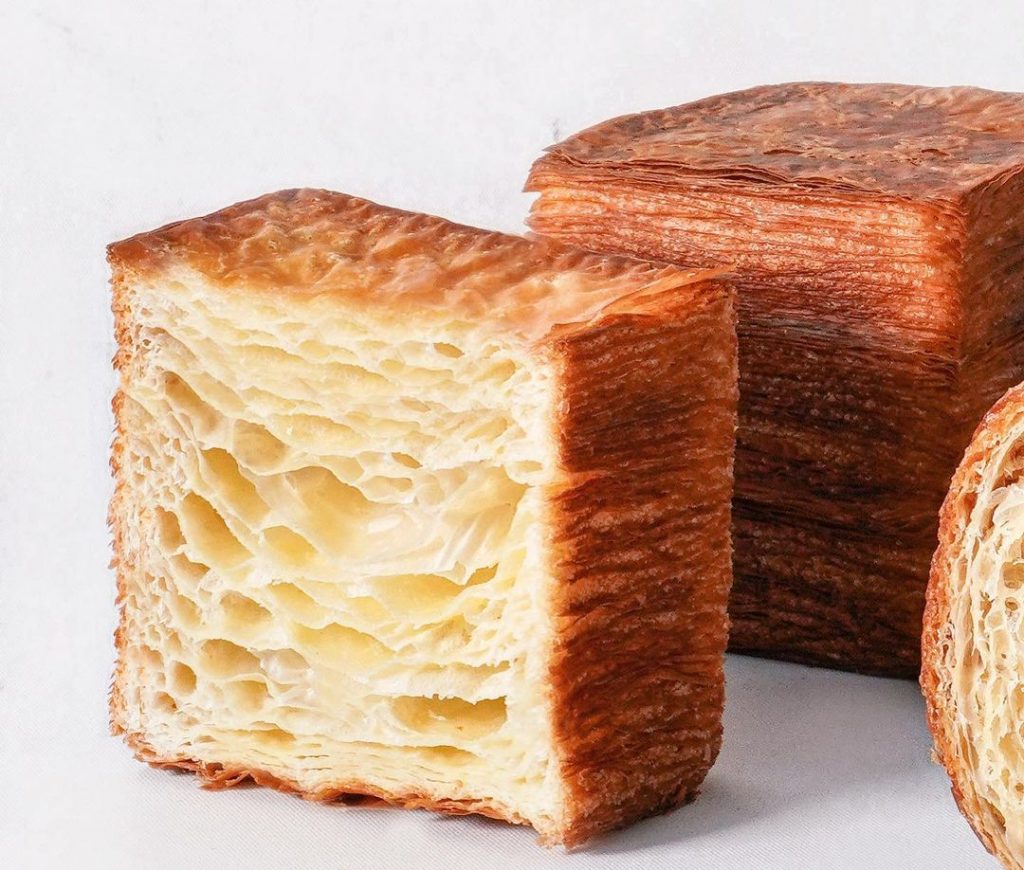 The bakery suggests slicing them up then gently toasting them before serving with your favorite jams and spreads. But it is also great on its own.
Not far from Hong Kong, in Manila, Hilder Demeterio, Butterboy's founder and self-proclaimed "pastry gay" is onto something, too. In a tweet, Demeterio shared a sneak peek of something he's working on: a 27-cubic-inch pastry with a layered interior.
27 cubic inches of buttery goodness 🥰🥰 pic.twitter.com/KC3CXXwes3

— STAN BUTTERBOY 🥐🥐🥐 (@hjoldr) June 9, 2021
One customer replied asking if it is a "Monroe," a croissant-loaf bread hybrid popularized by local bakery Jipan. Demeterio responded saying ("jokingly") it will be called "croisseract."
To more croissant innovations!